Elfin Lakes Fat Bike Adventure
Text and Photos by Cécile Gambin
Elfin Lakes has been on my bucket list for a while. It's one of those places that oozes beauty. Its towering trees, sprawling mountain peaks, and vast alpine valleys have a way of making you feel small and insignificant.
It was a last minute decision to head up to the lakes with my friend Rick. The blue-bird skies, and hard packed trails were too tempting regardless of the cold artic air mass that had moved in. We dressed in layers and opted for ski helmets and goggles to keep us warm.
I stop by Flying Spirit Rentals to pick up a Kona Wo fat-bike with massive 4.8" tires. Those, I knew, would help me get up the main access road and safely bring me back down at the end of the day.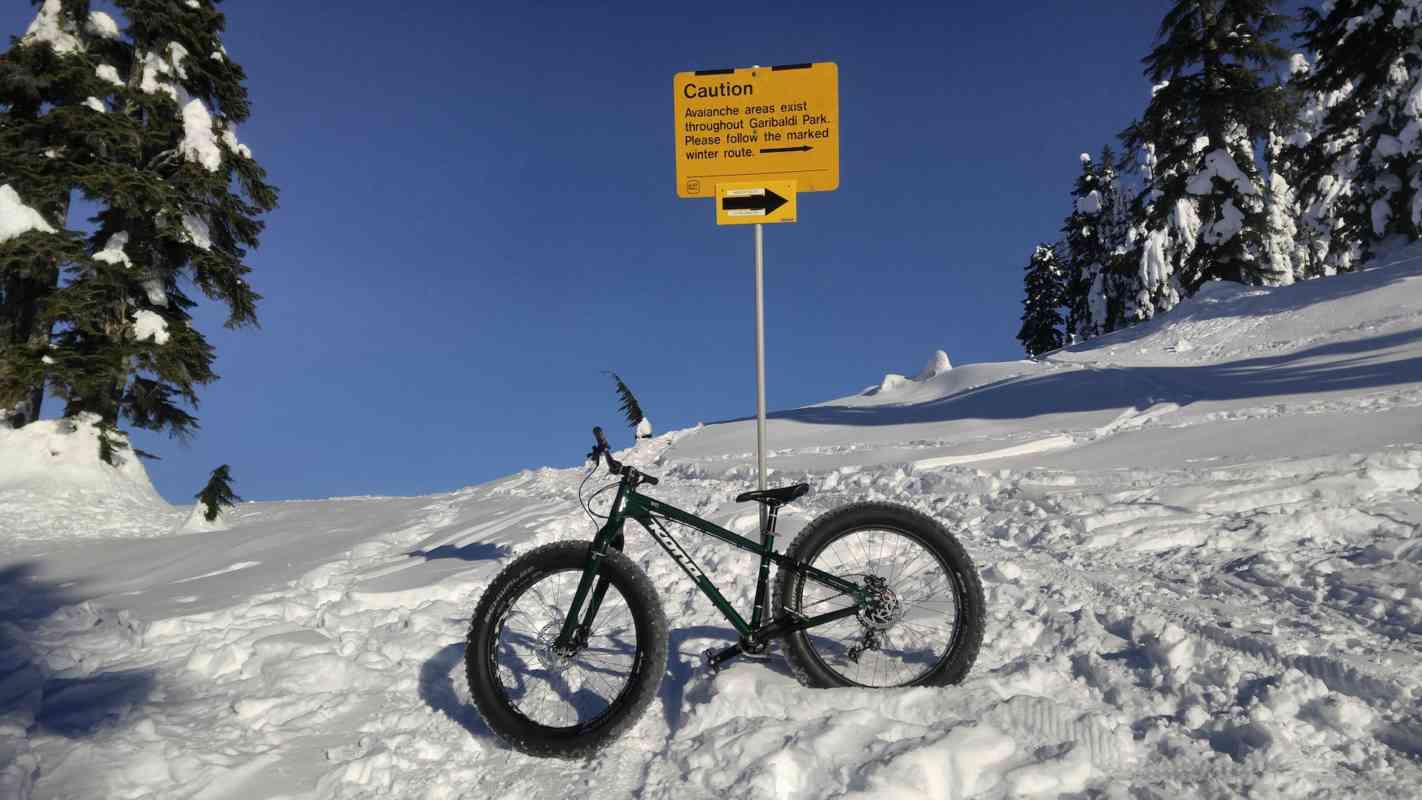 With a late start and shorter days our goal of reaching the lakes was not entirely within reach. But we had to try. For the most part, the trails were hard packed – trampled on by the recent snowshoers and backcountry skiers. We walk a large portion of the climb for one reason or another. A fit person would find it challenging, but not impossible, in similar conditions.
Reaching the lakes in late summer is straightforward as the dirt road is snow free. It is an up and down route, rocky, but not difficult. Once the snow flies that dirt road is no longer in use and is rerouted for safety reasons. It is a hillier ride with views equally as spectacular.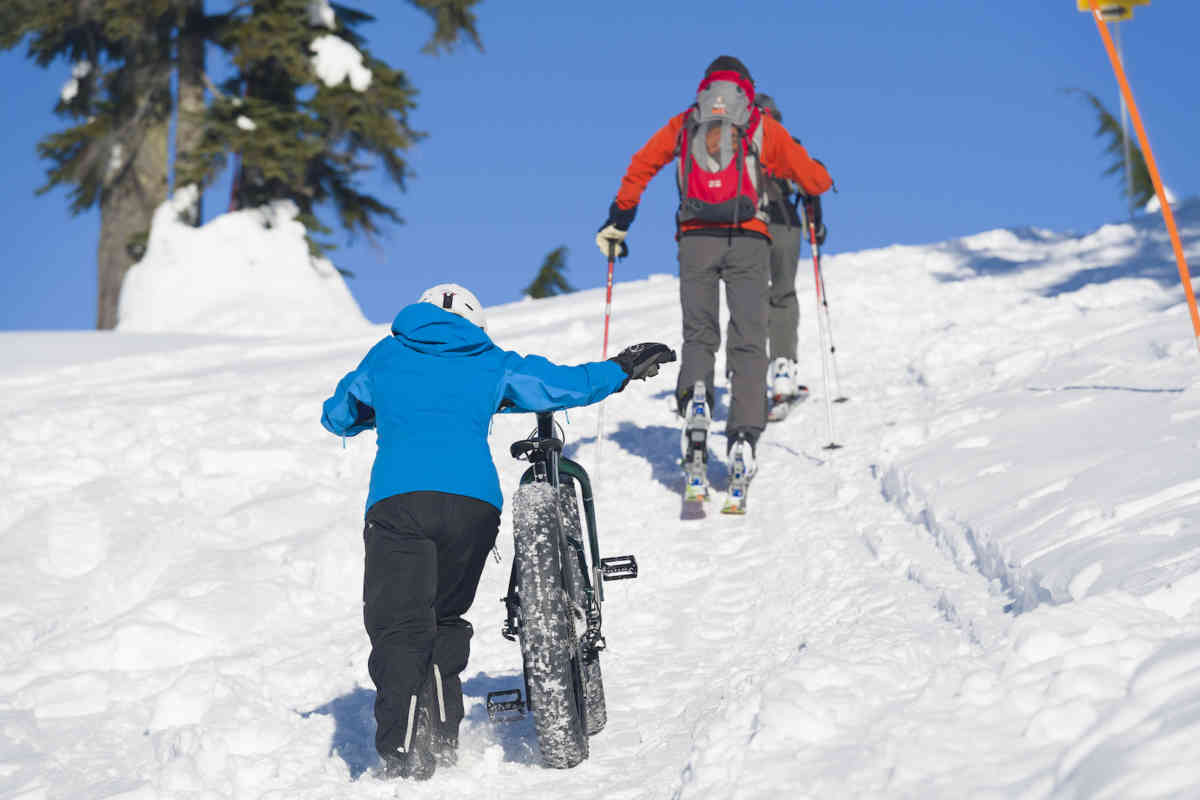 The terrain eventually flattens out and we are able to ride more. We check out a few different routes, stop for a bite to eat, play tourists and find some fresh, untapped powder to play in. Zen.
With daylight quickly fading we point the bikes downward along the access road hooting and hollering as we attack the trail with confidence. The decision to go fat works and we rock the downhills with ease.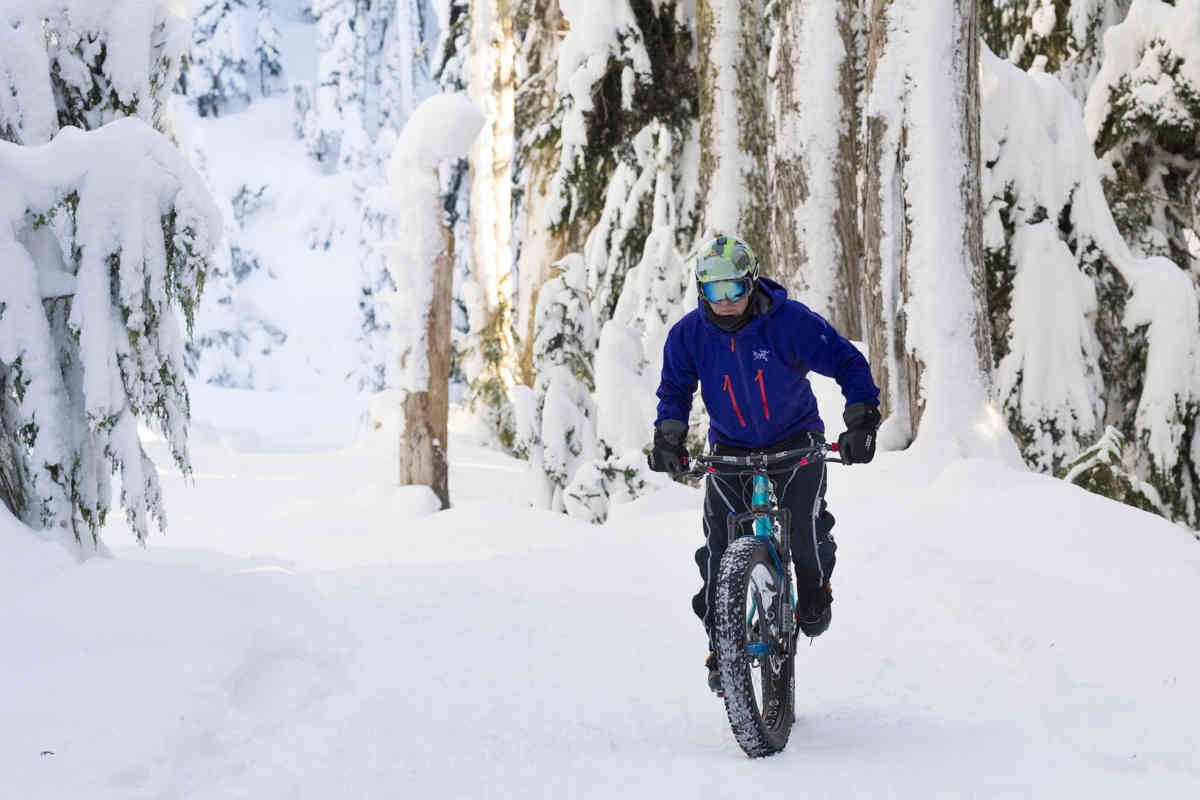 What to Know:
Elfin Lakes are two lakes found in Garibaldi Provincial Park located near Squamish, BC. Primary access to the lakes is by an 11 km (6.83 miles) long trail which gains roughly about 600 m (1968 feet) in elevation from the trailhead. This trail has a habit of making the 22 km roundtrip feel more like a 30 km (18.64 miles) plus ride due to the undulating and rocky terrain. With a somewhat easy access into the backcountry Elfin Lakes is a popular place for mountain biking, snowshoeing, hiking and skiing and is accessible year round.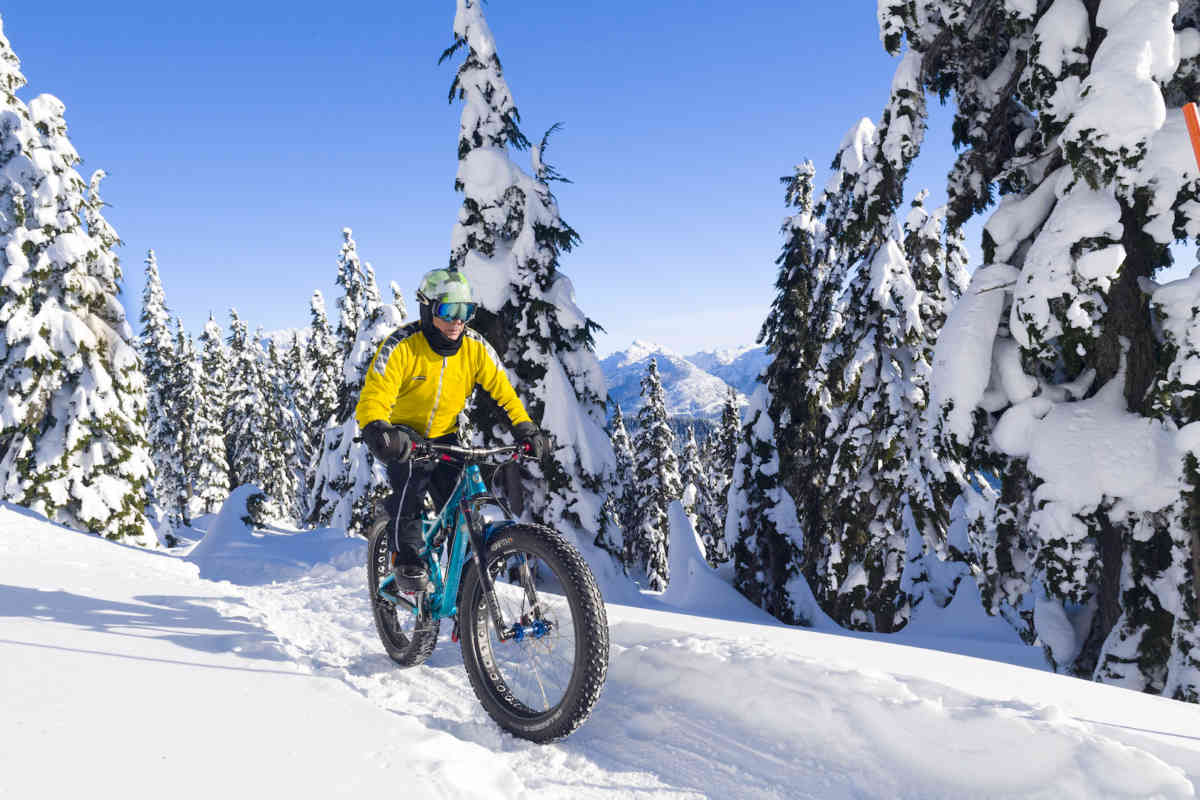 When to Go:
In winter you will want a hard packed trail. Optimal time is a few days after a snowfall allowing other users (snowshoes, skiers) to flatten the snow creating a nice solid base. Otherwise the snow is just too deep to ride through. Choosing a day after a few sunny ones is a sure bet.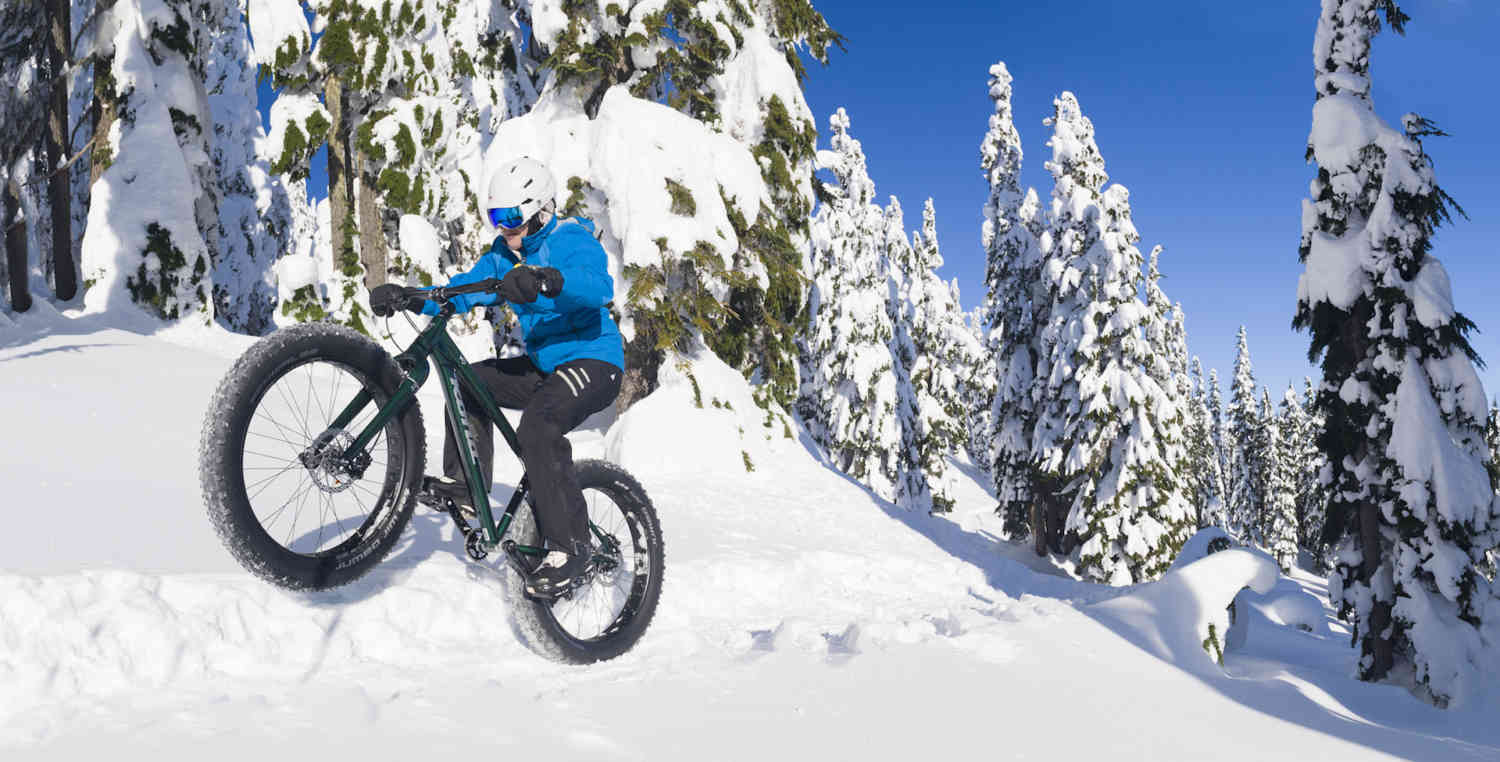 Bike Rentals:
For more stability and easier pedaling a fat-bike makes sense especially in winter. The wider the tires the easier the climb. I rented the Kona from Flying Spirit Rentals in Squamish, BC. With a cool, down-to-earth vibe, you can easily rent high-end mountain bikes, and other outdoor equipment for both adults and children. The shop is easily found and located between downtown Squamish and Garibaldi Highlands which is perfect as the road to Elfin Lakes in on the way.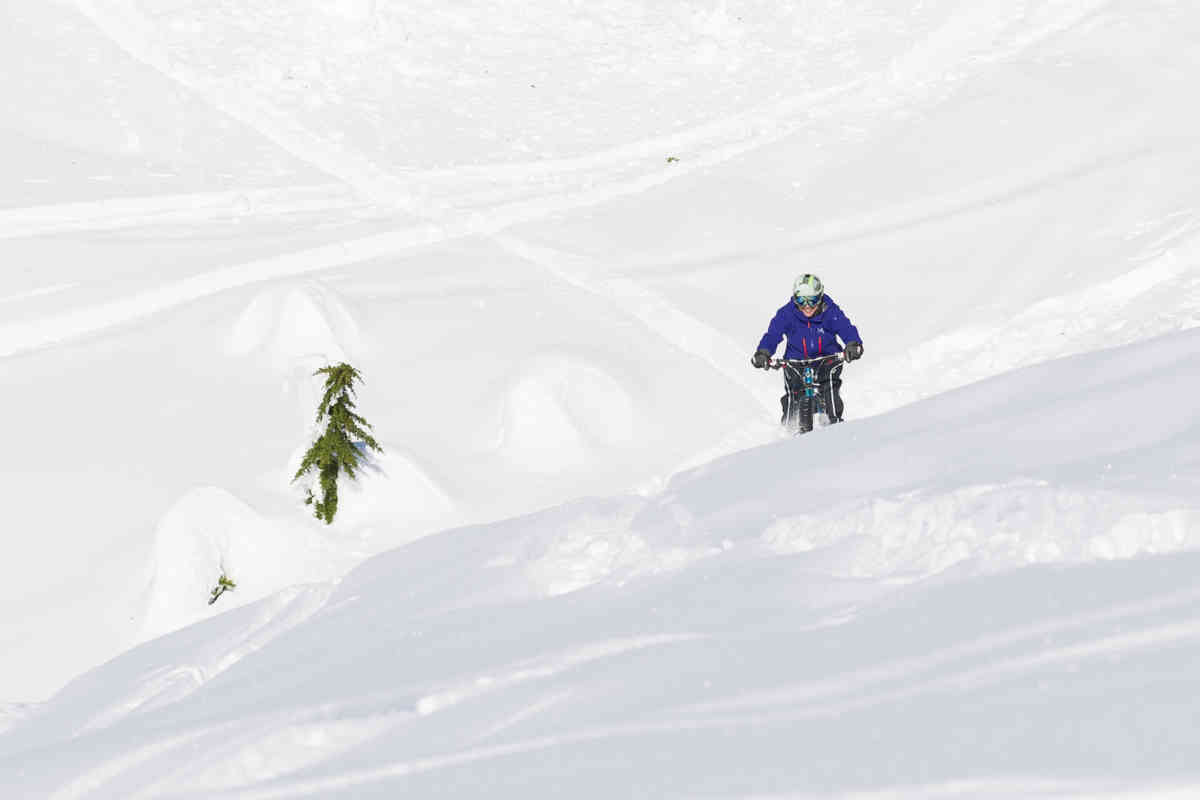 Information:
Contact BC Parks for directions, camping reservations and general information on the area and on Elfin Lakes. For an up-to-date comprehensive weather forecast this page is worth a look.