Exploring Nelson with Guestagrammer Mark Mackay
Born and raised in remote north Scotland, Mark's untameable sense of adventure and determination to fulfill a teenage dream led him to the rugged and majestic coastal mountains of Canada's west coast. Mark's photographic journey is only just beginning; yet, he has graced the pages of most major mountain bike magazines worldwide. Based in British Colombia's breathtaking sea to sky corridor, a Disneyland for the outdoor enthusiast, Mark feels passionate about the world around him and focuses on photographing moments that inspire others to live their dreams.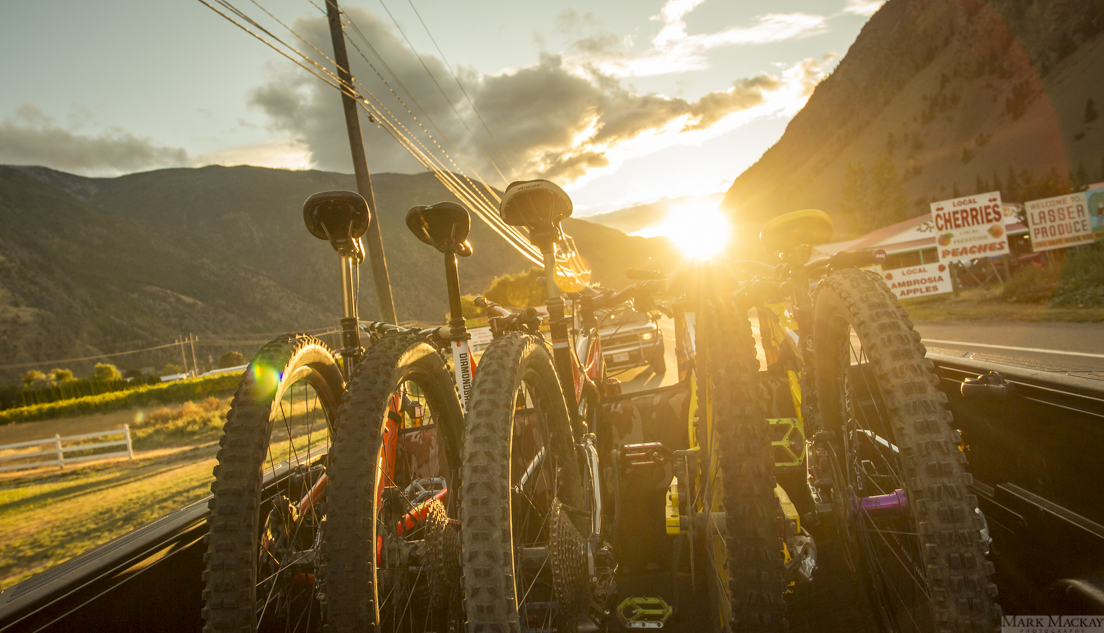 Travelling to a new destination to ride mountain bikes, harbours all kinds of excitement: the thrill of new trails, the new friends you make, the unpredictability of adventure, and the unforgettable stories you come home with to keep forever. The excitement grows as we close in on the mountain biker's paradise, Nelson, BC.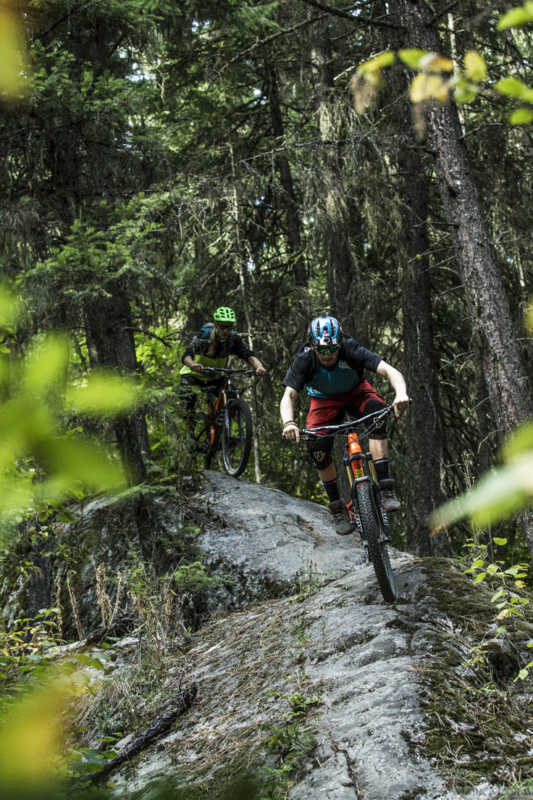 Nelson's north shore offers a lesson in ride rock rolls. The trails make great use of the land's features as they weave their way down the mountain. Ollie Jones and Adrain Camposilvan deal with the infamous Morning Sickness.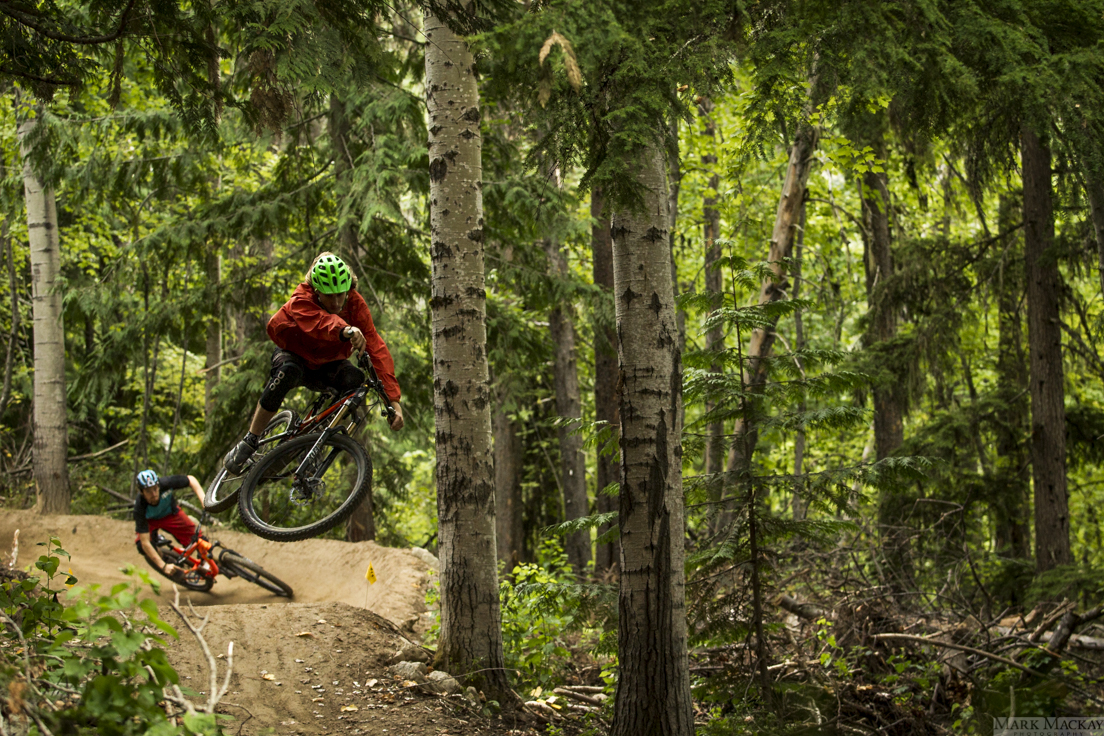 A bit like Nelson's answer to Whistler's crank it up and certainly every bit as fun. Lefty, a machine-built roller coaster of a trail to set yourself free on. Nelson isn't just about great trails it hold's a vibe that's hard to explain, it welcomes you in and makes you feel right at home. Nelson is a hard place to leave. Riders – Adrain Camposilvan and Ollie Jones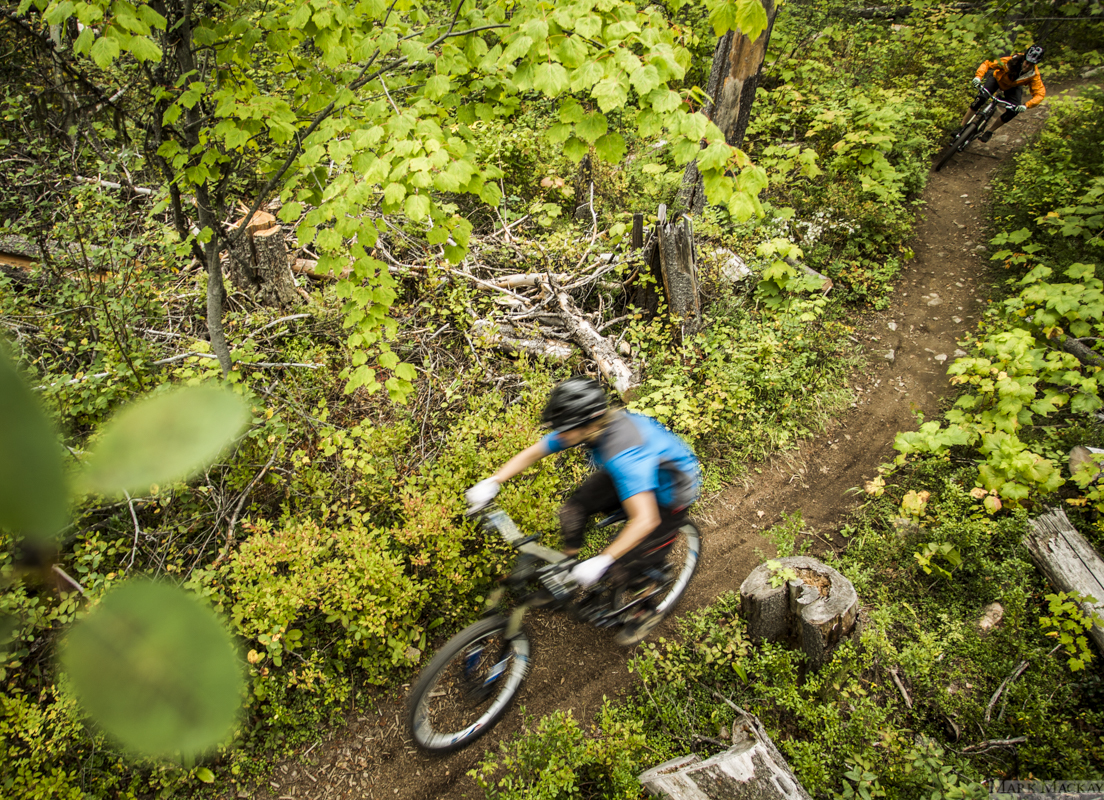 Ripping through the leaves of green, letting go and being purely in the moment. Isn't that why we all ride mountain bikes? Riders – Hailey Elise and Trish Bromley Trail – Oil can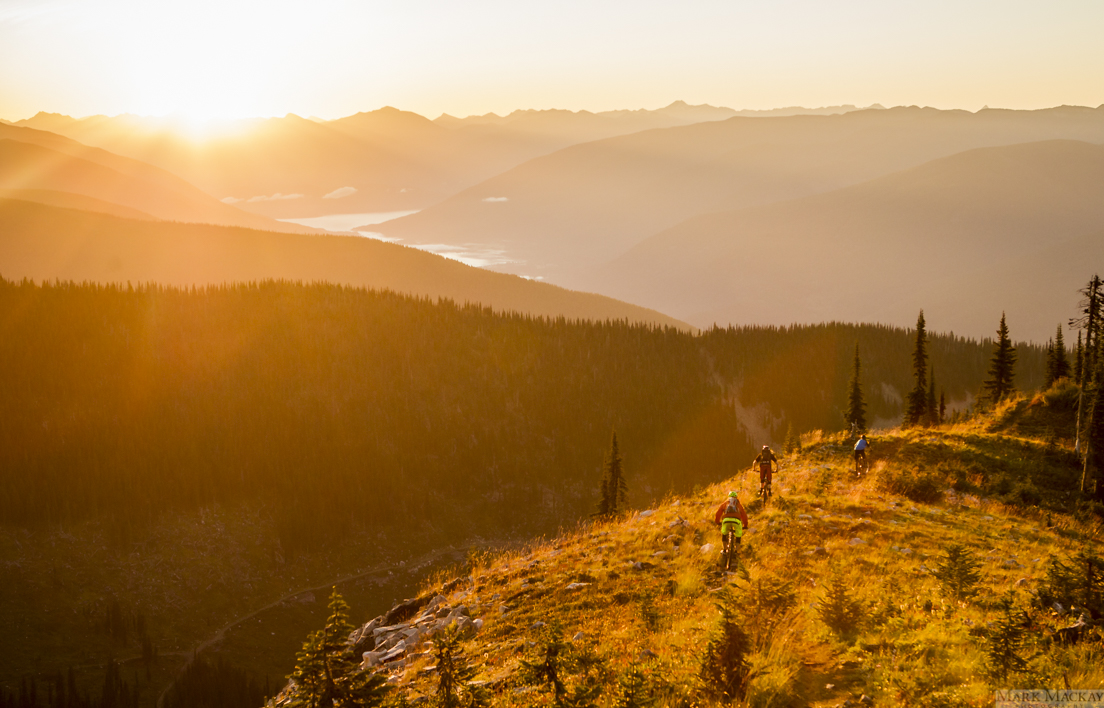 Nelson's alpine gold, the crown jewell of our trip. High above the sleeping town, a sunrise rip down Meadow Trail from Baldface peak. Riders – Adrain Camposilvan, Ollie Jones, Hailey Elise.
Located just outside Nelson lies the village of Kaslo and just outside Kaslo lies The Monster!! A heart pounding, 20 minute downhill thriller. Adrain Camposilvan drops in from the Buchanan view point with outstanding of views of Kootenay lake.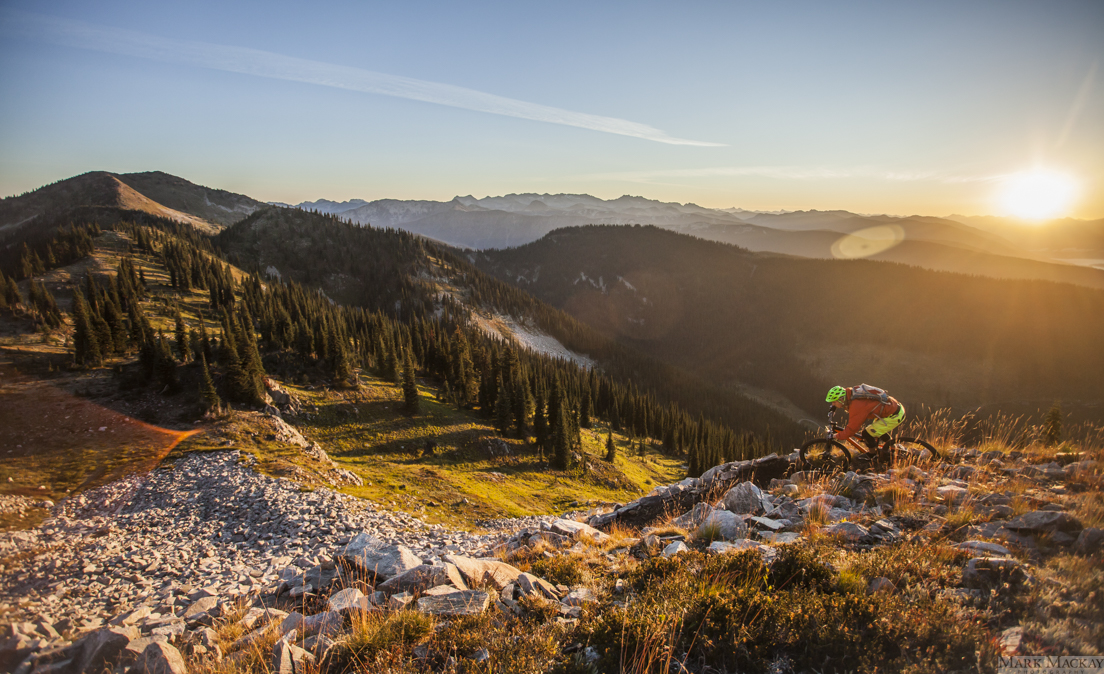 Nelson really has it all, golden alpine rides, free-flowing trails of loam, steep technical descents and a wonderful, friendly riding community. I feel like it's a place I could never run out of trails to ride, a place the adventure never stops. Rider – Adrain Camposilvan, Trail – Cherry bowl