Riding Penticton, British Columbia.
Words by Ryan Taylor and photos by Chris Stenberg.
There is no denying that BC is a mountain biker's dream. The province is chock full of spectacular riding destinations mere kilometres apart from each other which all offer their own unique bend of trail design, flow, and terrain. Each area's trails are a tapestry representing the mindset and style of the trail builders of the region.
Like the craft brewery movement, the smaller of the BC towns are starting to stand up to offer their own style and flavour of trail to the BC mountain bike scene. They're proving not only can they compete with destinations such as Whistler, The Shore, and Squamish, but can offer a great experience that you don't get at the go-to's on the map.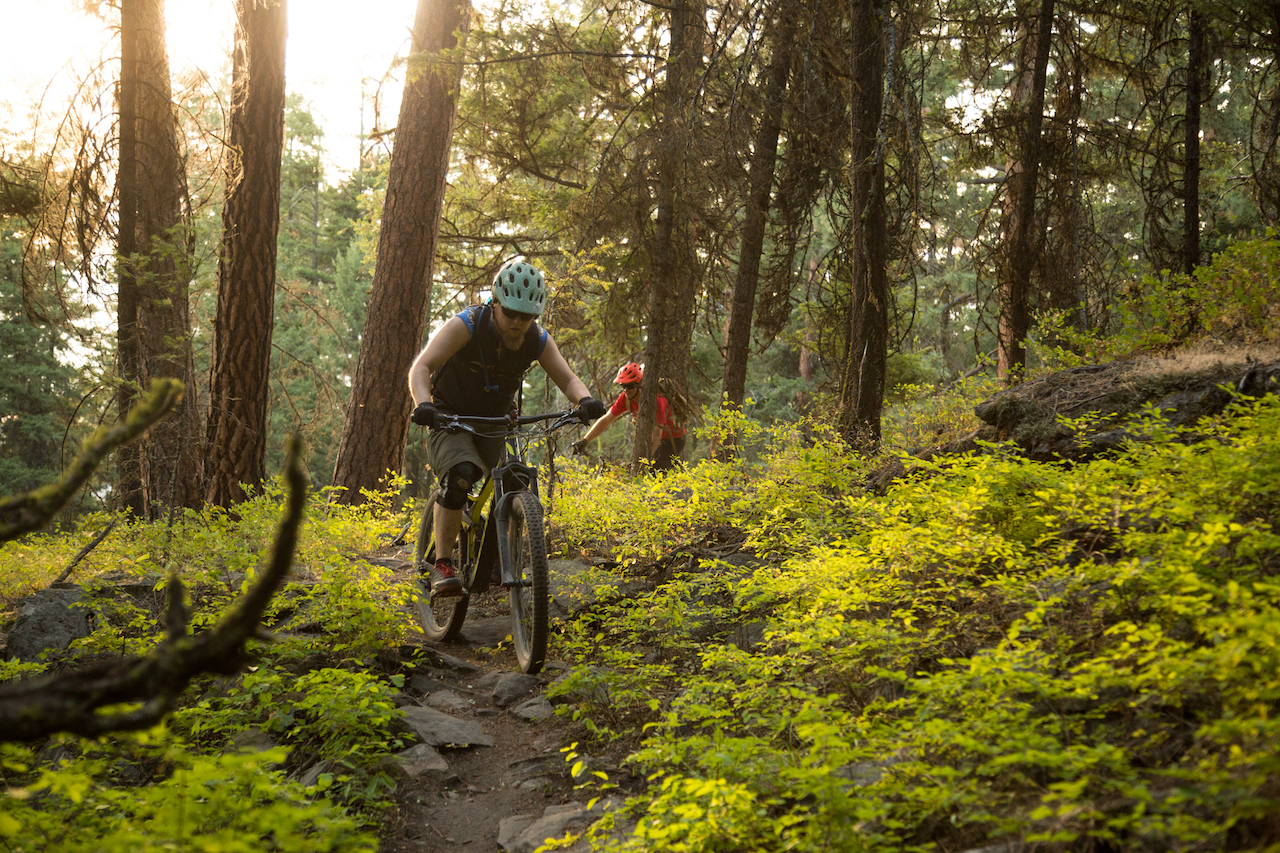 Penticton is one of these places. Because of its reputation as a mecca for fine wines, amazing beaches, hot desert living (in Canada?!) it is often overlooked as a mountain bike destination.
This is a big mistake.
Penticton's mountain bike scene has always been healthy and vibrant, but like its residents, it has preferred to be more riding and building, with less talking and show. Despite this, word has spread about its 4 distinct and extensive trail networks. Each of these being unique to each other with different terrain styles and ability levels. Conveniently, all trail networks in Penticton are mere minutes' riding time from the city centre. The headliner is the legendary Three Blind Mice trail network which has hosted the BC Enduro Series 3 out of the past 4 years. One year being a double-day with so many trails to sample.
New cycling projects are always in the works in Penticton. Recent highlights being an easily accessible (and kid-friendly) pump track next to 'The Mice' trail network, and an expanded higher elevation parking lot and service road for those wishing to shuttle the trails. In spring 2018, ground will break for a new extended flow trail within 'The Mice' as well.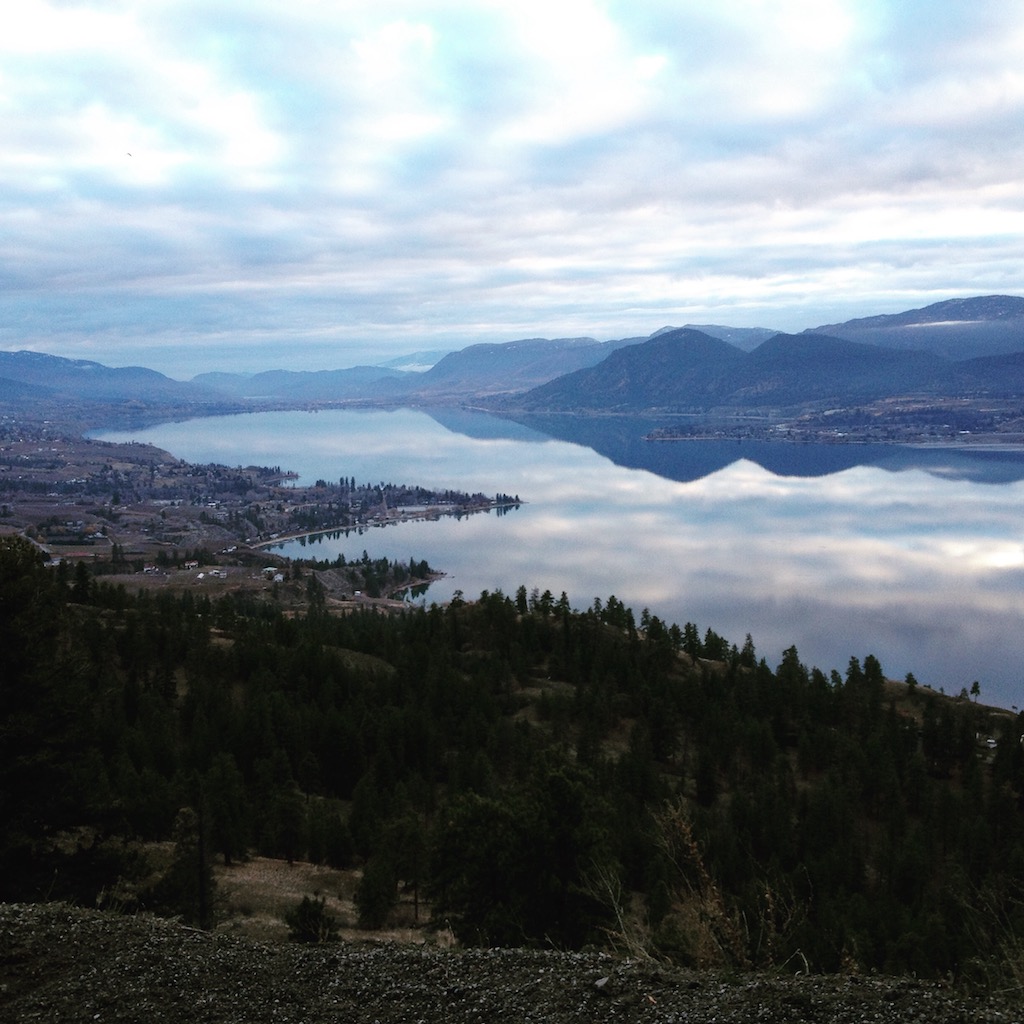 Alight, enough with the trail chatter! Penticton sets itself apart from the other destinations in ways no other town in BC can offer. It is a one stop shop for not only riding but for the whole family. Your spouse doesn't ride? You have kids? Looking for a destination that the grandparents will enjoy too? Craving a new experience that isn't just with the Bro-Brahhhs? It's Penticton.
Along with some of the best mountain biking in the Pacific Northwest, Penticton offers thousands of kilometres of the best road riding in Canada. It hosts not only International triathlon competitions every year, but also GranFondos that routinely attract thousands of roadies. Too ambitious? There are many access points to the KVR (Kettle Valley Railway) gravel trail throughout town that will lead you -traffic free- to some of the best view points in BC featuring Penticton's two lakes and mountains.
If you head north on this trail, expect to encounter over 50 wineries throughout the ride, all offering tastings (some for free) with world calibre food, and all are easily accessed from the trail itself. Concerned about the pedal home after a day of wine tasting with a hearty meal? Don't worry, the trail heading back into the city is at a slight pitch down, so you can coast most of the way!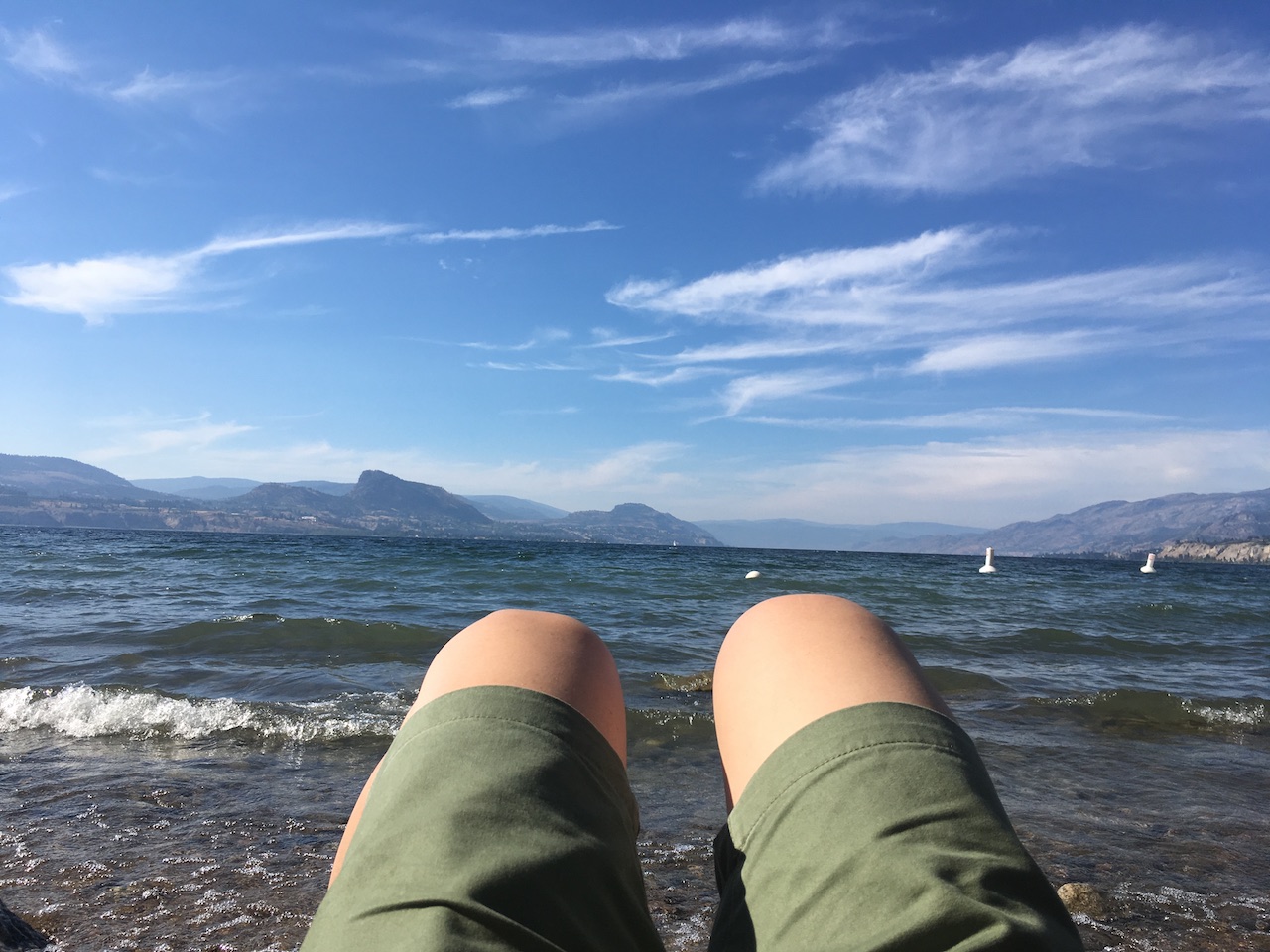 So, you've finished your ride, and your spouse has spent all day at wineries, why not relax at one of Penticton's two main beaches which sit on either edge of the the city? There are many hidden quiet beaches if you're looking for something more secluded, just ask the locals.
Had your fill of the beach and are hungry from your ride? The culinary scene in Penticton is vast with many options. Check out Bad Tattoo Brewery for some European-style pizza and sample some of their brews. It's within walking distance from the beach. Maybe meander to the Cannery Brewery to mingle with the locals on their deck and soak in the longest summer in Canada. Both stops are bike friendly, and will accommodate. Maybe the grandparents want something a little more high end, and want you to ditch the plaid board shorts? Check out Poplar Grove restaurant and winery which will provide anyone with the luxury they are looking for. They have some of the best wine options in North America, and have one of the best views in the Okanagan.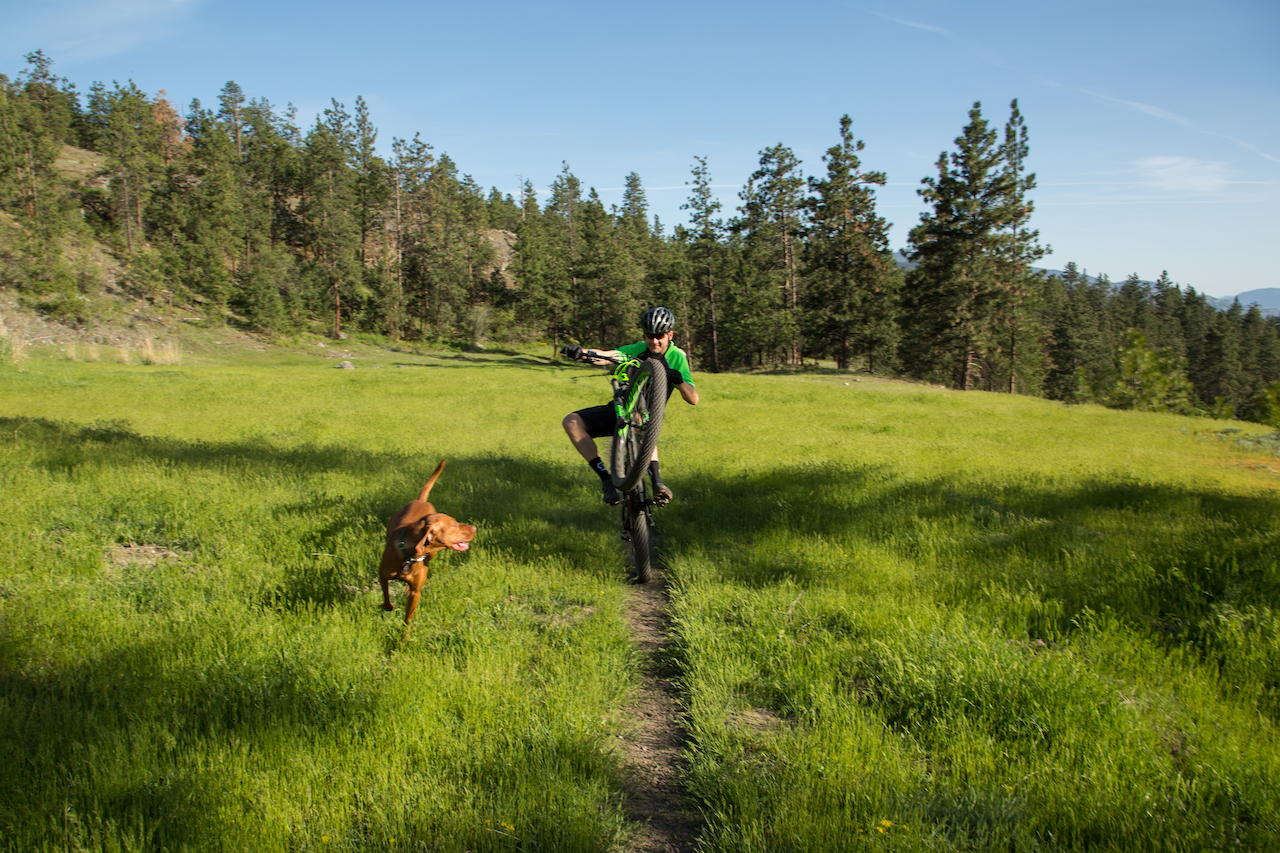 With amazing beaches, world class wines, an amazing culinary scene, and some of the most varied and extensive MTB trails in Canada, what else does Penticton offer? Try indoor rock climbing at Hoodoo Adventure Company (the kids will love it), or sample Penticton's world-renowned outdoor rock climbing area at the Skaha Bluffs, followed by a picnic on the beach afterward. Hoodoo also rents kayaks and stand up paddle boards if you want to spend your afternoon on the lake.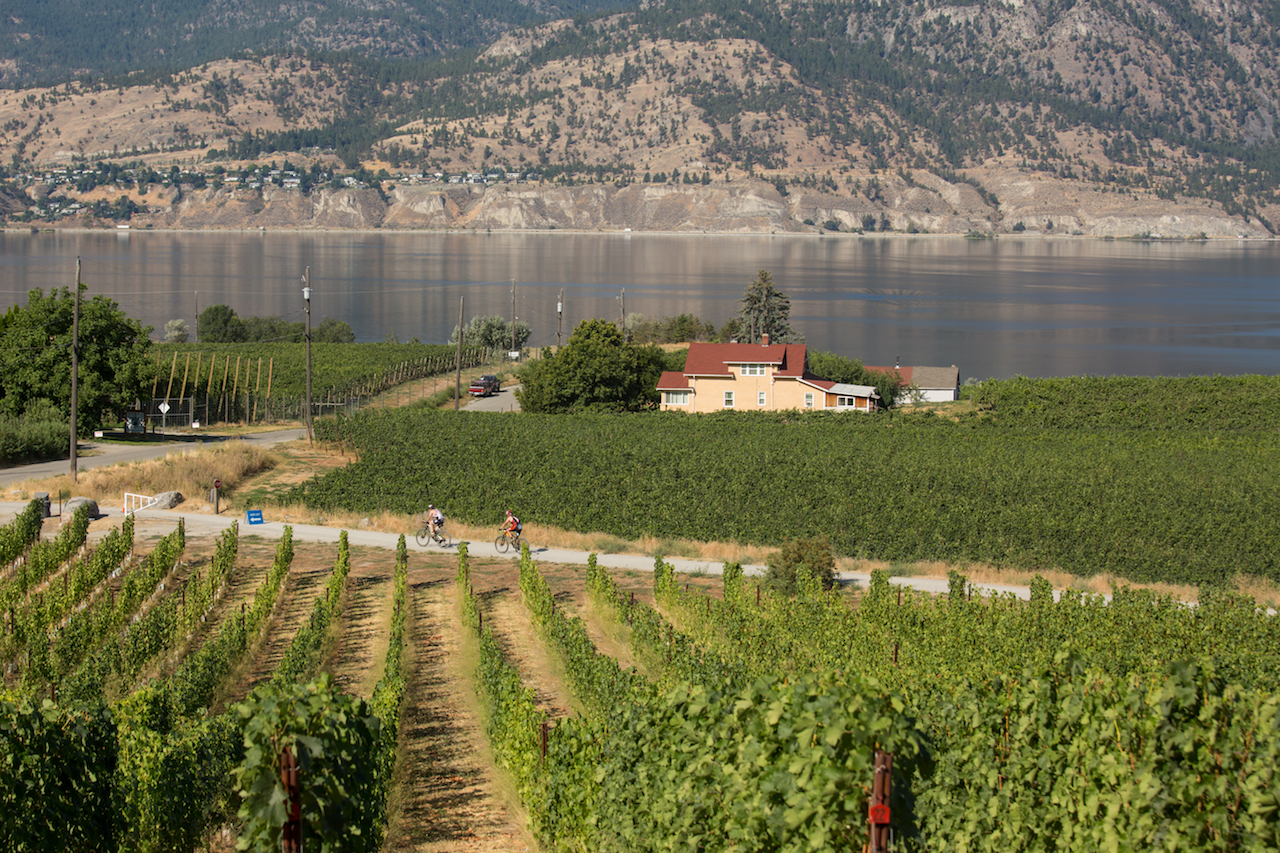 We as mountain bikers tend to think of trips that are focused around riding, and can be forgiven for going to destinations that primarily offer great riding. Penticton offers everything a true vacation should: great mountain biking, great food at all price points, amazing views, amazing beaches, world-class wine and beer, world-renowned rock climbing, ziplining, and a great community feel. Most of these are accessible by walking, or by bike within the city.
Give yourself a break from living like a mountain bike dirtbag, and check out Penticton. You will be surprised.