Let The Good Times Roll
Nestled at the base of Mt. Macpherson, this private mountain lodge is situated on an eight-acre estate with trails directly from the property, with downtown Revelstoke only minutes away. No matter how you roll, there is something for everyone at Eagle Pass Lodge. Human-powered or gravity-assisted, flow or tech, dirt or pavement—whatever your style or pace, you'll find it here.
Having curated the region's best rides, staff at the lodge will help chose the best rides for you based on the conditions, season, an ability levels of your group. Offering more than just riding, this 12-room lodge has all the amenities you could imagine including two massage rooms, an outdoor hot tub, sauna, yoga studio, indoor and outdoor bars, and secure bike storage. A culinary journey from farm-to-fork provides a dining experience driven by vibrant colours, impeccable quality, elegant plating and customized to your desire. Add on to your adventure any of Revelstoke's outdoor activities including a SUP on a quiet glassy lake, raft down raging rivers, climb at a local crag, or cap your day with a micro-brewery or distillery tour.
Number of Trails:

204

Highest Elevation:

2,790 m

Trails:

easy

45

intermediate

75

difficult

44

extra difficult

10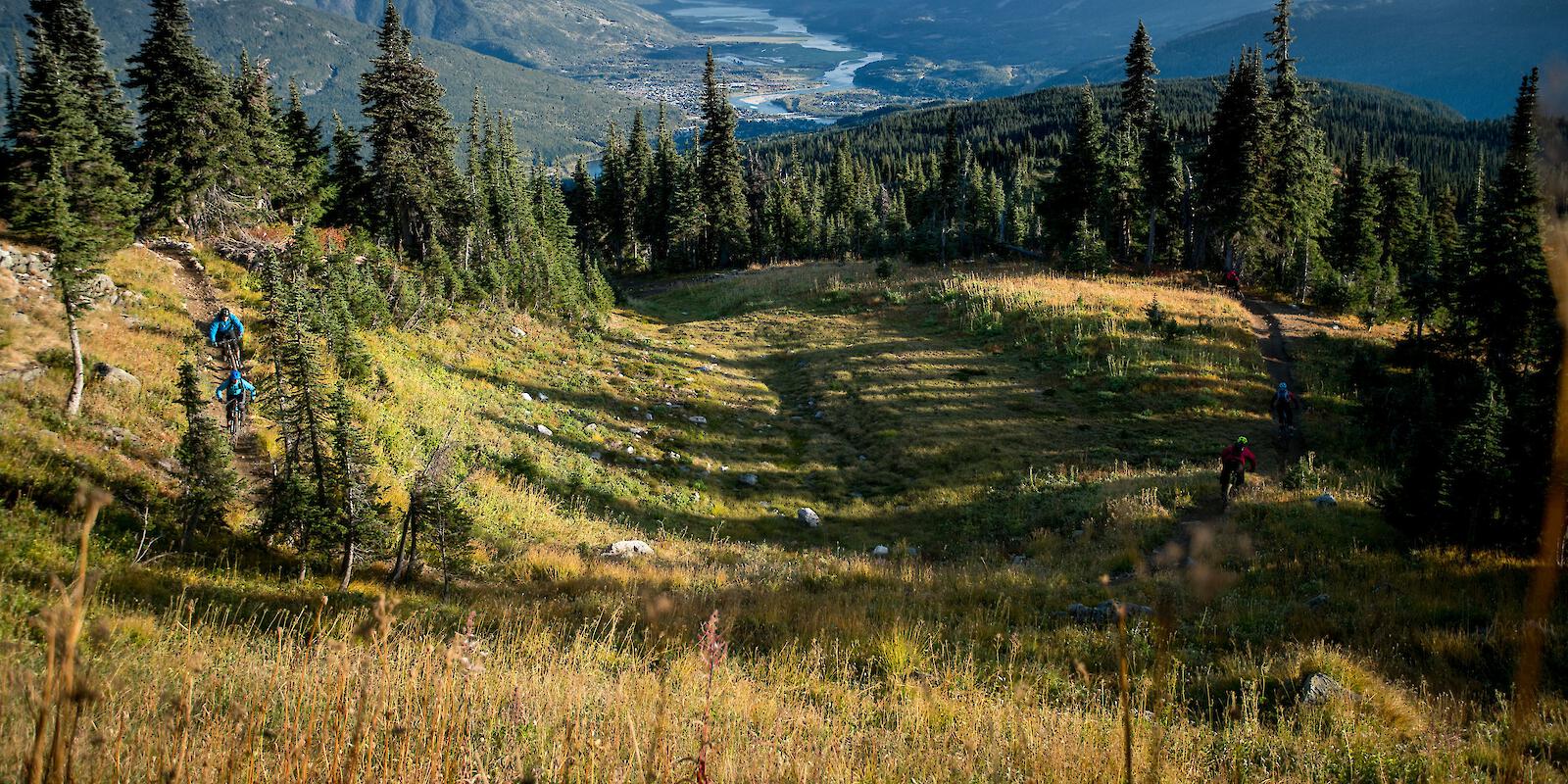 Revelstoke Inspiration
Uncover the stories of an alpine paradise.
Getting Here & Trail Access
No matter how you get yourself to Revelstoke, the journey is guaranteed to be scenic.