A wild and untamed region that carries you through a diverse landscape
The Cariboo Chilcotin Coast spans across the province; from the Coast Mountains in the west, through the Chilcotin Plateau, to the Cariboo Mountains in the east. Craggy peaks and snow-capped mountains accompany vast plateaus and fertile valleys. The landscape seamlessly flows from arid desert and rolling grasslands, to thick rainforests and glacial peaks, creating diverse micro-climates with unique flowers, wildlife, and aquamarine fjords. The sparse population in this region and limited roads allow wildlife to flourish and it's not uncommon to see wild mustang horses sharing habitat with caribou, bears, bald eagles, hawks, moose, and bighorn sheep while exploring this wild region in BC.

The South Chilcotin Mountains Provincial Park is a unique backcountry biking and wilderness experience and several guide outfitters offer packages for multi-day bike trips to explore this pristine landscape. The region is a popular destination for family adventures with lots of opportunities for camping, trail riding, and interactive historical and cultural attractions such as Barkerville near Quesnel and the Xatśūll Heritage Village (pronounced hat-sull) near Williams Lake.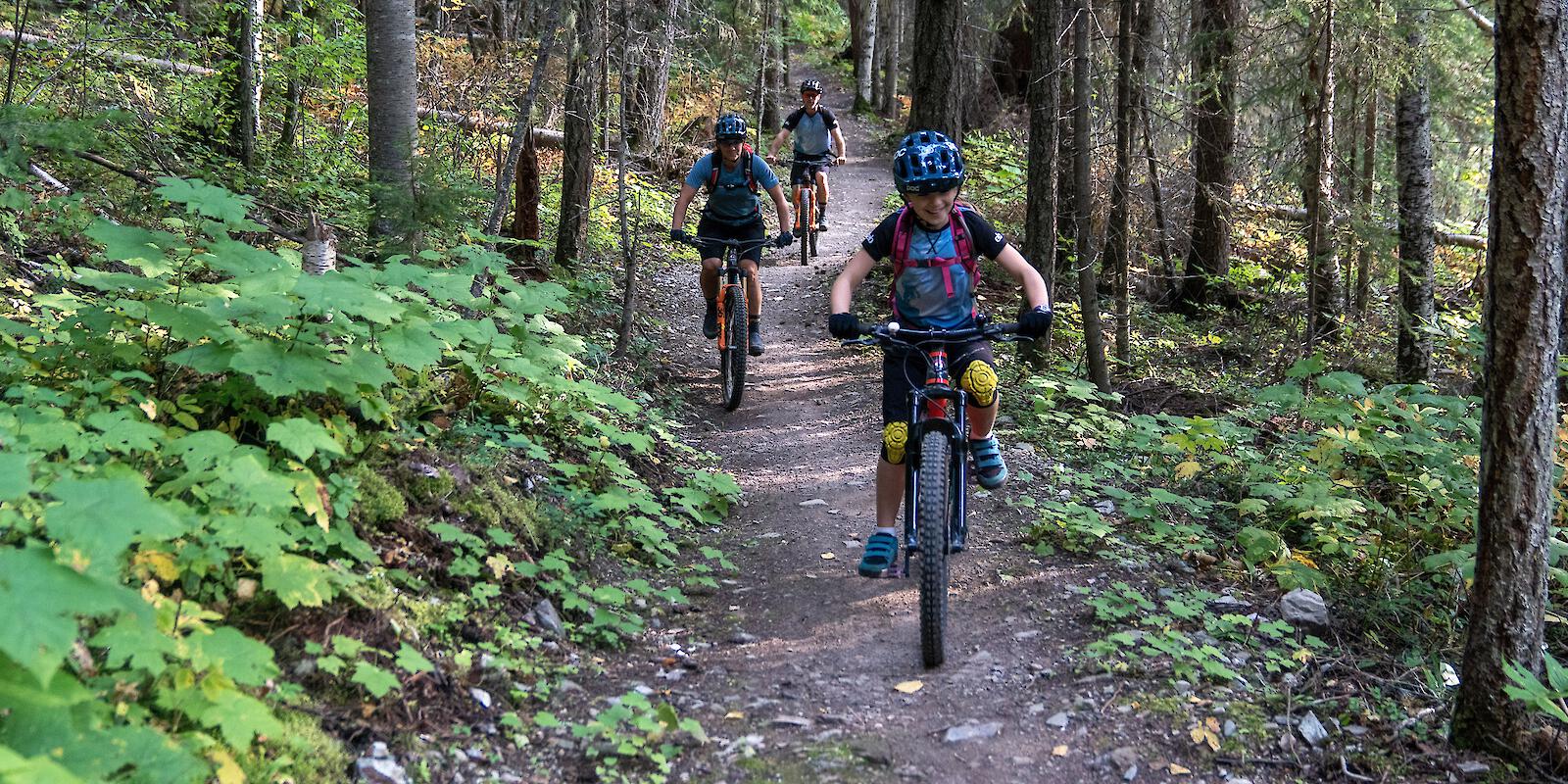 ---
"I've had the pleasure of riding all over the world. I've been to China, Argentina, Europe, and all over North America. While there are some amazing destinations out there, none of them compare to my home of Williams Lake and the Cariboo. It's not only the most unique riding—offering everything from big mountain to epic cross-country—but the mountain bike culture here is amazing. People are so eager to share the goods, and welcome people with open arms. I have yet to come across anything like it. Ride the Cariboo!"
- James Doerfling, Professional Mountain Biker and Trail Builder (Williams Lake, BC)
---
Spots to Ride
Choose your own adventure.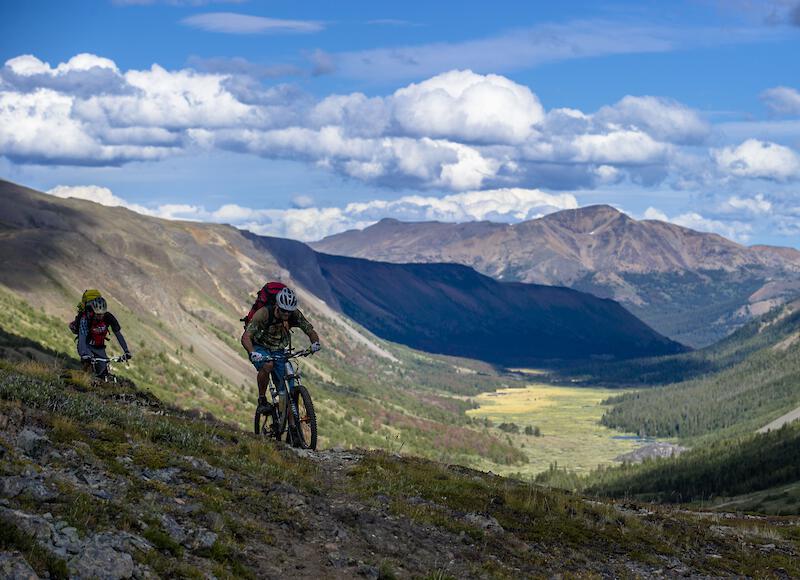 South Chilcotin
The South Chilcotin Mountains have been created by four million years of volcanic and tectonic activity along BC's Pacific Coast. Time has shaped this landscape perfect for exploring on a mountain bike. With its vast meadows and alpine terrain, you will see postcard-perfect vistas with every turn and endless opportunities to spot wildlife. As with every backcountry adventure, preparations and precautions are key to safely experience this unique environment which is prone to fast-changing conditions.
Number of Trails:

103

Highest Elevation:

2,820 m

Trails:

easy

3

intermediate

32

difficult

62

extra difficult

6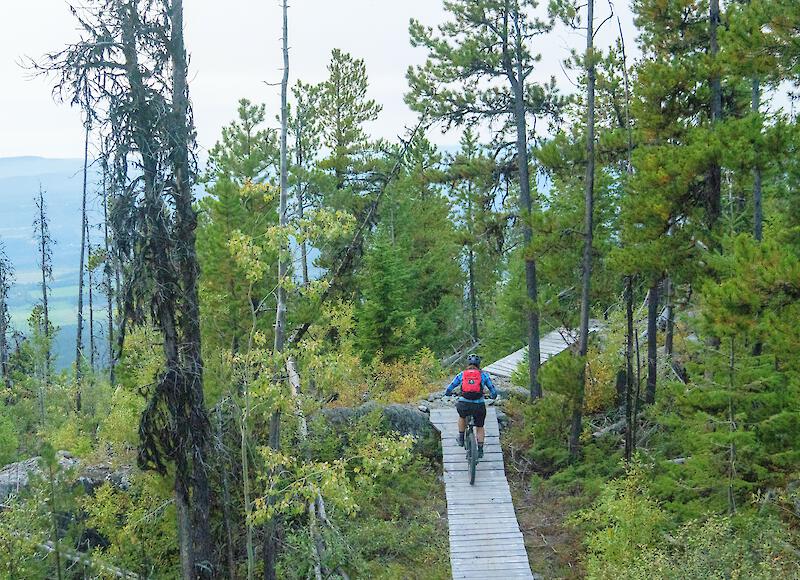 Quesnel
Located in the heart of British Columbia between Williams Lake and Prince George, Quesnel is the perfect place to explore untapped trails. Find trails for all ages and abilities that are easily accessible for whatever kind of rides you seek—from technical singletrack to rock slabs, fast and loamy descents to jump tracks, climbing trails to pump tracks. 
Number of Trails:

36

Highest Elevation:

1,283 m

Trails:

easy

9

intermediate

20

difficult

7
Tyax Adventures
Tyax Adventures has over 20 years of experience guiding in the South Chilcotin Mountains. Every trip is customized to meet the dreams, desires, and skills of their guests so they can experience the magic of the South Chilcotin Mountains and the historic network of wilderness trails. Book a world-renowned, flight assisted, multi-day backcountry mountain bike adventure and retrace the footsteps of early pioneers for a trip full of stories to last a lifetime.
Number of Trails:

52

Highest Elevation:

2,820 m

Trails:

easy

3

intermediate

14

difficult

30

extra difficult

5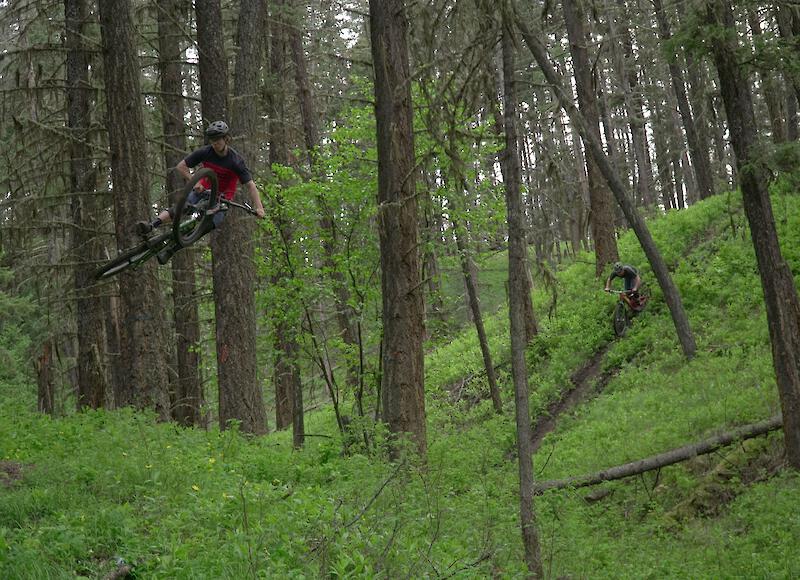 Williams Lake
Fast, flowy, and tight are the best words to describe the experience you'll have on one of the largest authorized trail networks in the British Columbia. From all-mountain singletrack to the most progressive free-riding to truly epic cross country, there is something for every style and skill level. Ride over 200 km (124 mi) of singletrack trails within the city limits, 100 km (62 km) within a half-hour drive, and the largest civic bike park in the region. Williams Lake is truly the Shangri-La of mountain biking.
Number of Trails:

173

Highest Elevation:

1,328 m

Trails:

easy

28

intermediate

96

difficult

46

extra difficult

3
CARIBOO CHILCOTIN COAST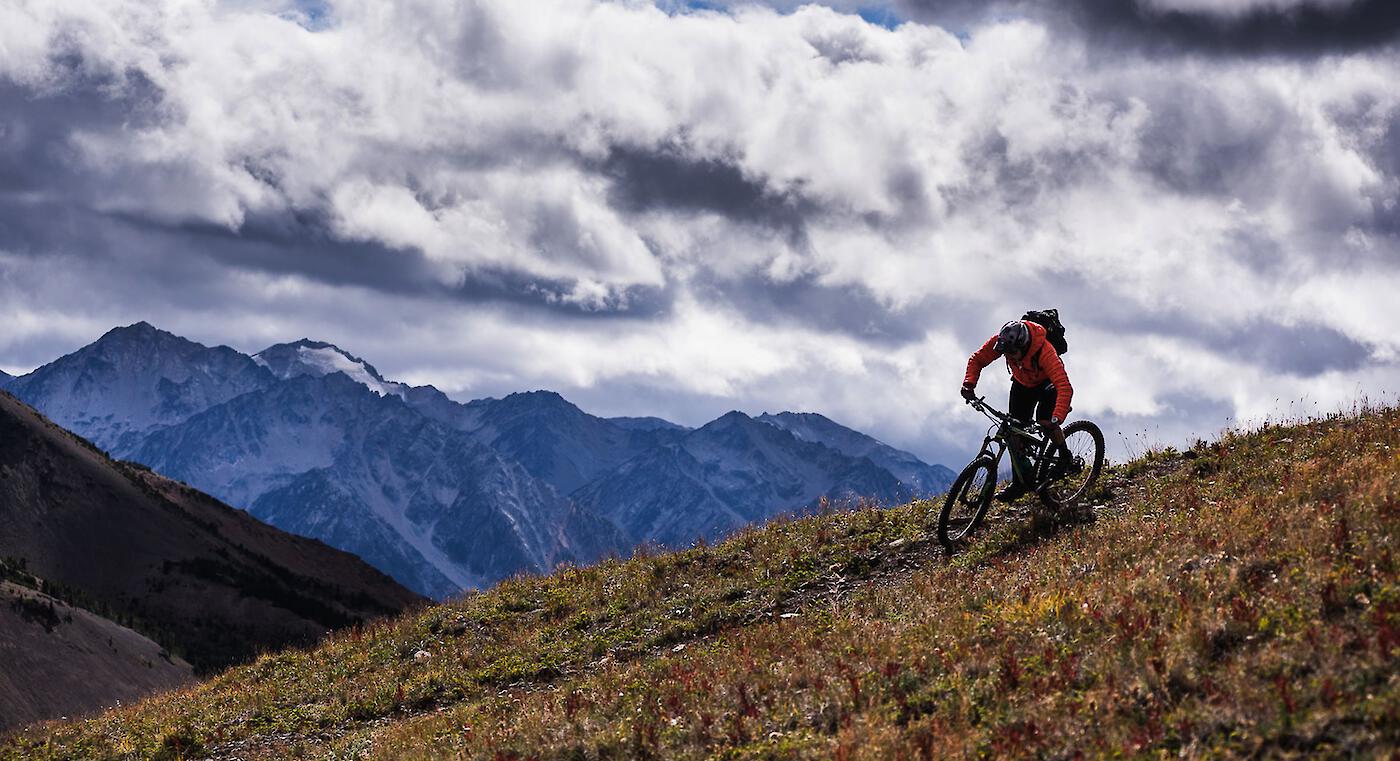 Get Inspired
Uncover the stories of the Cariboo Chilcotin Coast.
Start Planning Your Visit
The Cariboo Chilcotin Coast is centrally located in the province and contains much of the fertile Interior Plateau from Lillooet to Quesnel along Highway 97. The region extends west to the Pacific Ocean along Highway 20 from Williams Lake to Bella Coola and includes the spectacular Chilcotin and Coast mountain ranges.