A Green Oasis
Nanaimo is a classic west coast community situated on the eastern shores of Vancouver Island overlooking the Strait of Georgia (a.k.a. the Salish Sea). Known as "The Harbour City", Nanaimo is quickly becoming known for the singletrack found in the lush green forests only a few minutes from the centre of town.
Ride the Doumont trail network for well maintained technical and flow trails for beginner to advanced riders. Head to Mount Benson for a prominent feature of the Nanaimo landscape and ride the Westwood Lake trails at its base. Just a 20-minute ferry ride from downtown Nanaimo, Gabriola Island offers cross-country trails and a chill vibe for a fun family adventure.
Number of Trails:

393

Highest Elevation:

1,021 m

Trails:

easy

39

intermediate

238

difficult

44

extra difficult

11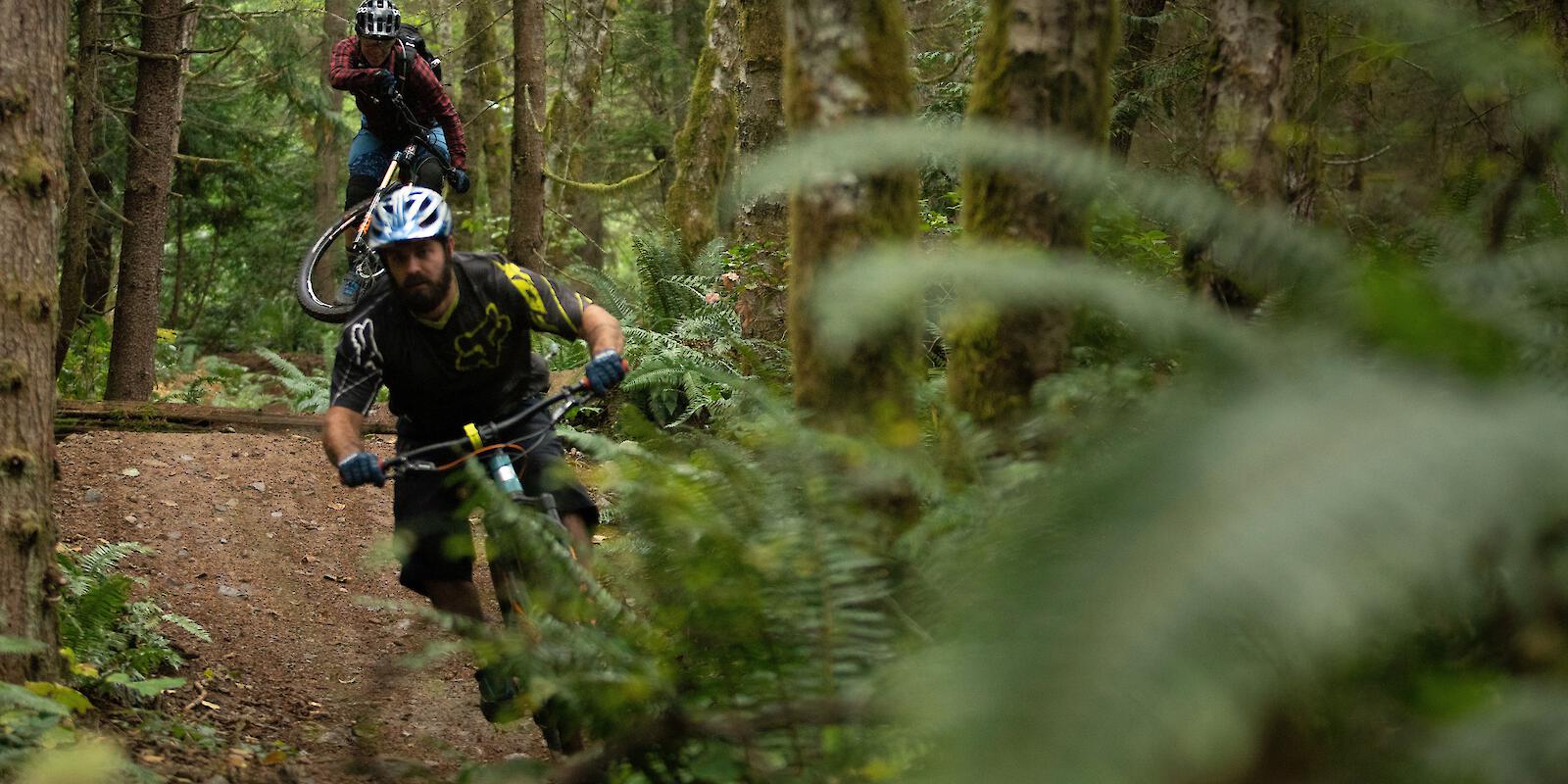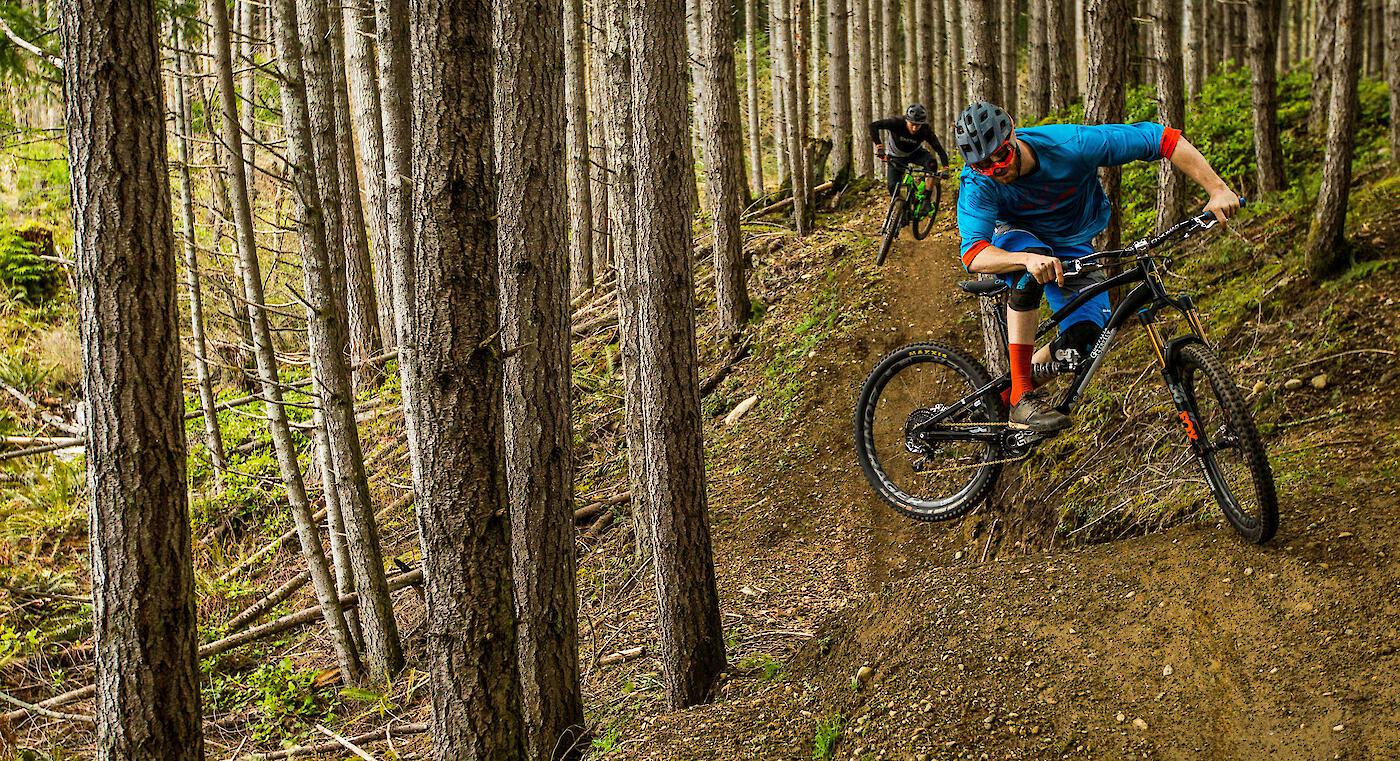 Nanaimo Inspiration
Uncover stories from Nanaimo and beyond.
Getting Here & Trail Access
Nanaimo is the gateway to your Vancouver Island adventure and getting there is half the fun.
Support Our Local Trails
Consider supporting the associations in Nanaimo that help maintain the trails and advocate for the mountain bike community.