Kootenay Rockies
Kicking Horse Mountain Resort Bike Park
Unique Alpine Riding
People don't come to Kicking Horse Mountain Resort to ride the same old thing. With over 3,700 vertical feet of trail varierty, bikers here never have to ride the same trail twice.
The view from the alpine launch alone is worthy of a trip—with three piercing mountain ranges and the wetlands of the Columbia Valley. The impecably manintained downhill trails are amplified by berms, jumps, wooden features (Stickrock has to be ridden to be believed), rock slabs (look directly below the gondola to see the longest rock slab line), and plenty of good ol' white-knuckle singletrack. The only thing missing is crowds, but mountain bikers looking for a bit of adernaline solitude won't mind that.
Number of Trails:

29

Highest Elevation:

2,330 m

Trails:

easy

5

intermediate

15

difficult

7

extra difficult

2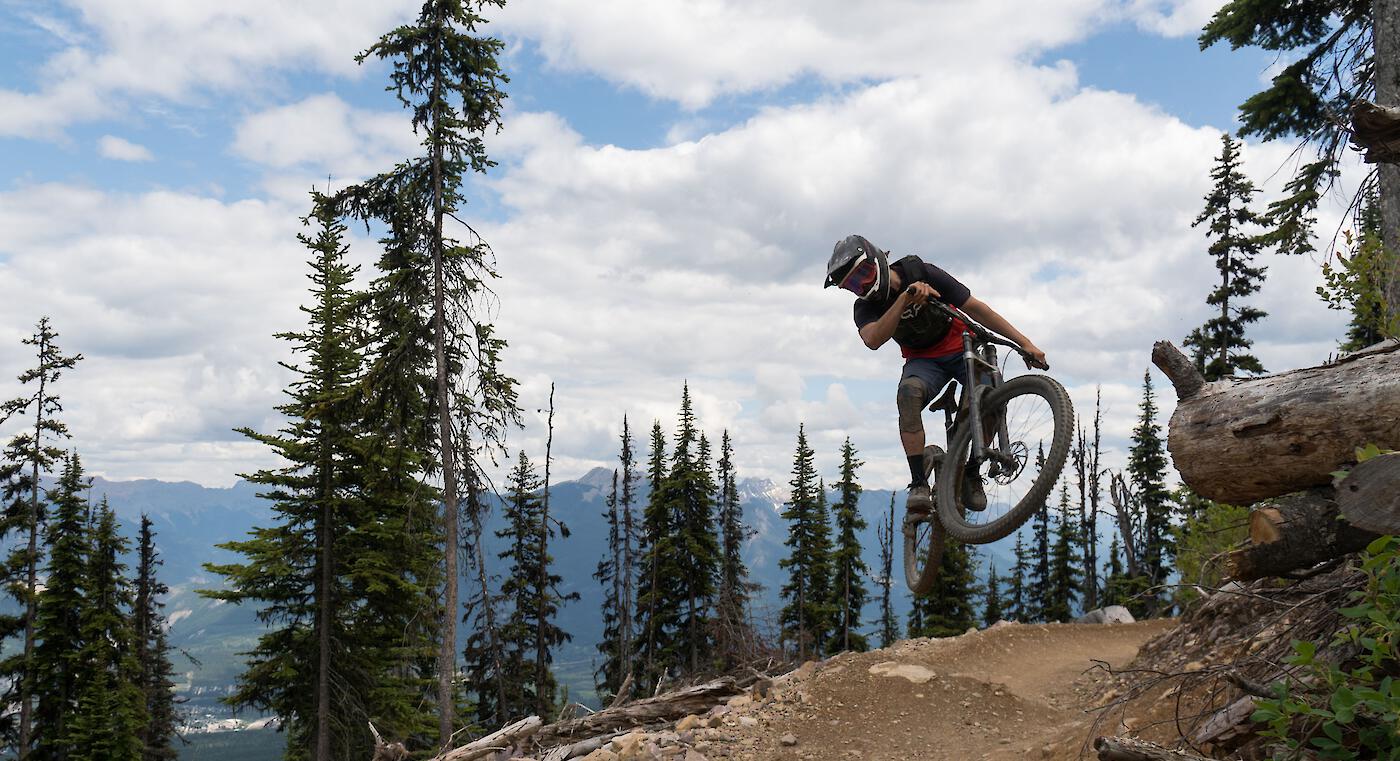 Get Inspired
Uncover stories from the alpine.
Getting Here & Trail Access
Kicking Horse Mountain Resort, and Golden, are smack dab in the middle of some of the most stunning mountain scenery in the world.