A Place to Ride Forever
Locals have been riding the ridges, benches, and rocks around Penticton since the '70s. Here you will find an endless supply of trails that crank the technical adrenaline or seduce you in the flow with multiple local trail areas like Three Blind Mice, Campbell Mountain, and Skaha Bluffs, all conveniently located within 10-15 minutes from downtown. The last few years have seen a boom in trail and bridge upgrades, signage and extensive mapping, plus growing clubs and guiding services.
Find advanced and intermediate terrain for both all-mountain and downhill riders and sweet, gentle green trails in all the areas for anyone in your group to have fun. Add beaches, two fresh water lakes, water sports, 7 craft breweries, rock climbing, 80+ world-class wineries and Pentiction makes for a great destination on and off the bike.
Number of Trails:

192

Highest Elevation:

2,198

Trails:

easy

46

intermediate

96

difficult

47

extra difficult

3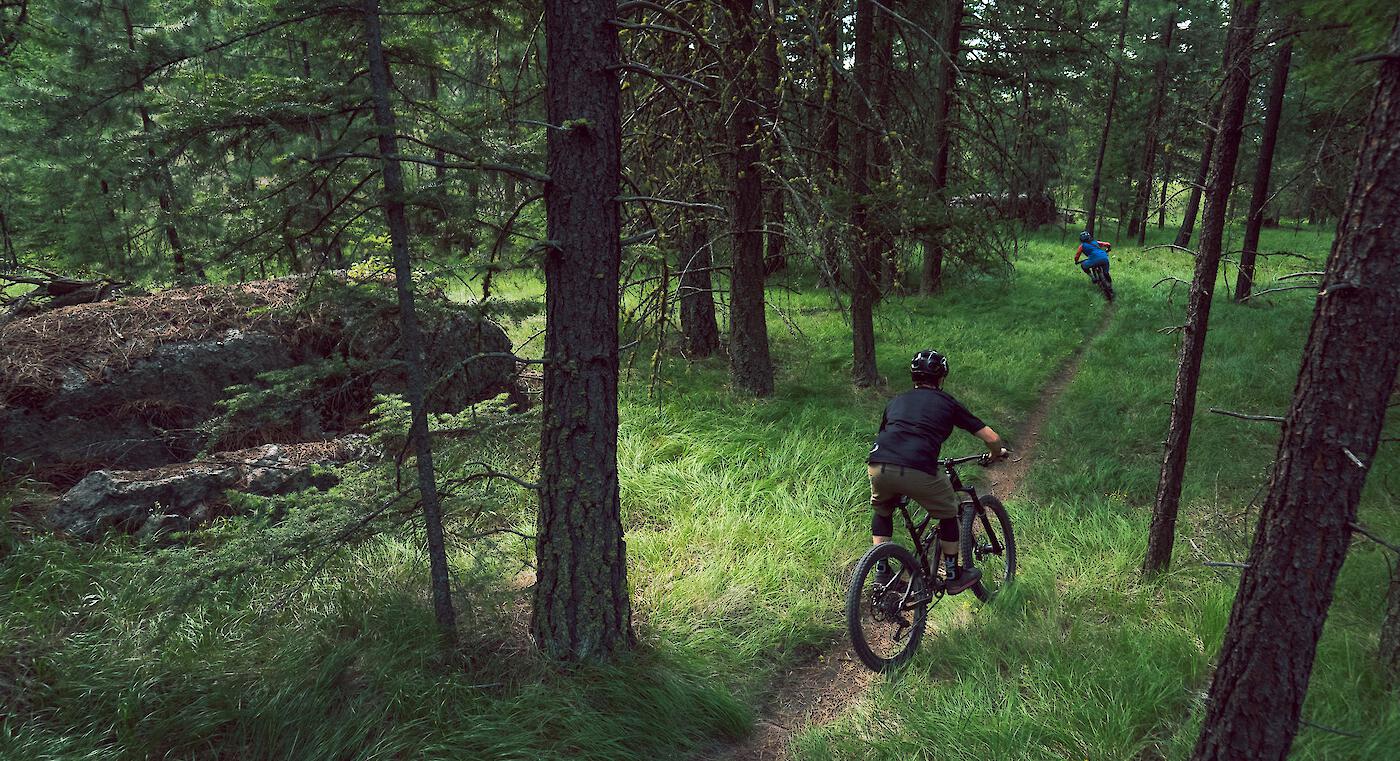 Penticton Inspiration
Uncover stories from Penticton and beyond.
Getting here & Trail access
Penticton is located at the South Okanagan nestled between Okanagan Lake and Skaha Lake.
Support Our Local Trails
Consider supporting the associations in Pentiction that help maintain the trails and advocate for the mountain bike community.