Rugged coastline and ancient rainforests combine with technical singletrack
Vancouver Island (a.k.a "The Island" by locals) has one of the most diverse ecosystems in the world. Craggy ocean coastlines and beaches, old-growth rainforests, serrated mountains, and mighty rivers create habitats for many wildlife species including bears, orca and grey whales, cougars, bald eagles, and all five species of Pacific salmon. Mountain biking here is as close as it gets to becoming one with nature.
The region—encompassing Vancouver Island and the Gulf Islands on BC's southwest coast—has several mountain biking hubs including Campbell River, Cumberland, and Nanaimo on the central east coast and Cowichan, Langford, Sooke, and Victoria on the south end of Vancouver Island. Each island town boasts a vibrant mountain biking community with its own distinct riding style and culture. Each offers extensive trail networks with a diverse variety of mountains and coastal riding that ranges from steep and technical to smooth and easy.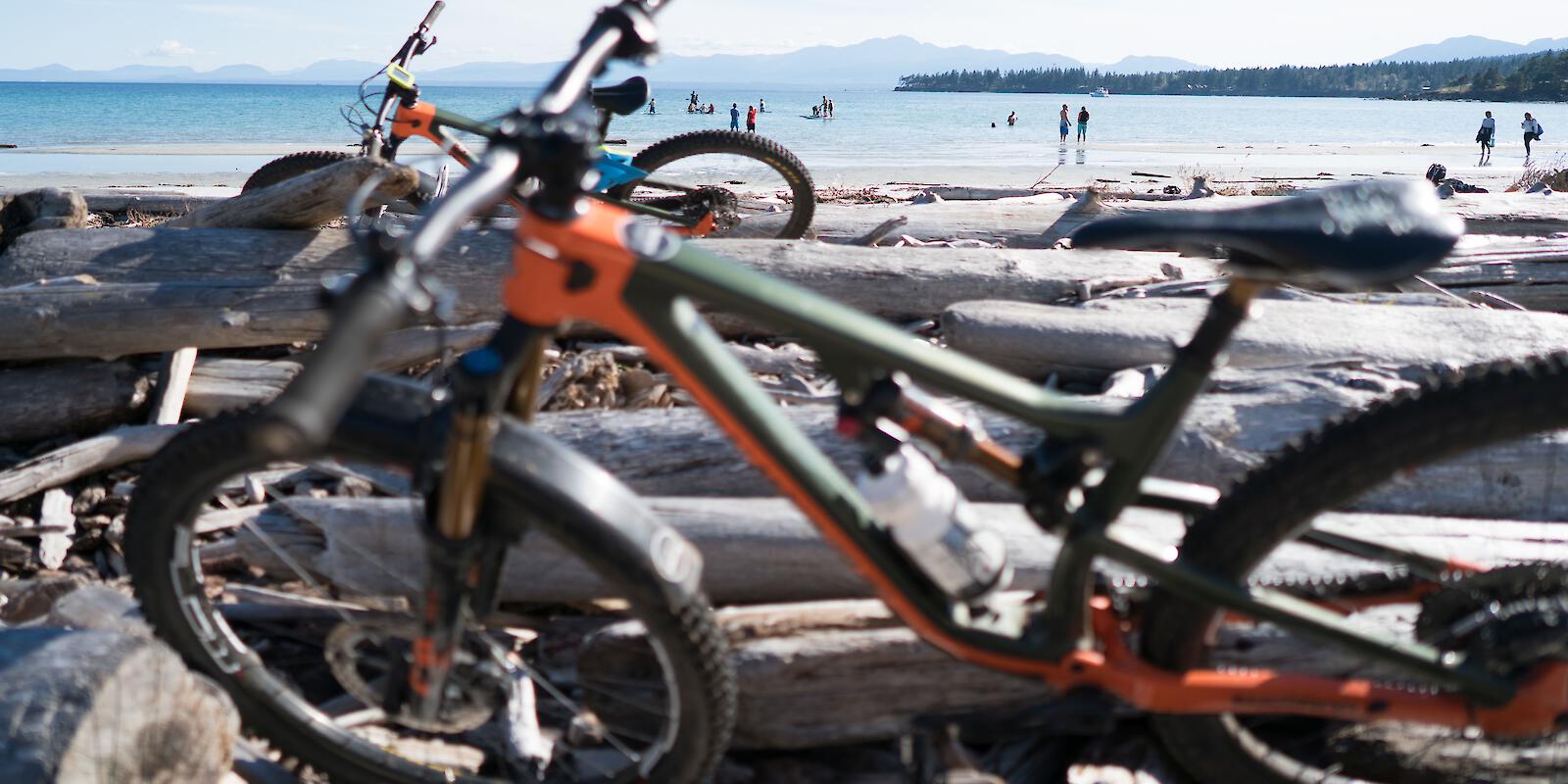 ---
"Vancouver Island is a unique place in the world, not simply because of the vast network of trails so easily accessible, but because the variety of styles provides riding for nearly everyone. Along with the coastal beauty and British feel of Victoria, the Island houses a myriad of tiny retreats and getaways that span the range from fishing to hiking, surfing to lush rain forests and snow capped mountains. Getting to Vancouver Island forces you to slow down and smell the roses, the pace is relaxed and the people warm and friendly."
- Andreas Hestler, Rocky Mountain Team Rider
---
Spots to Ride
Explore island riding communities.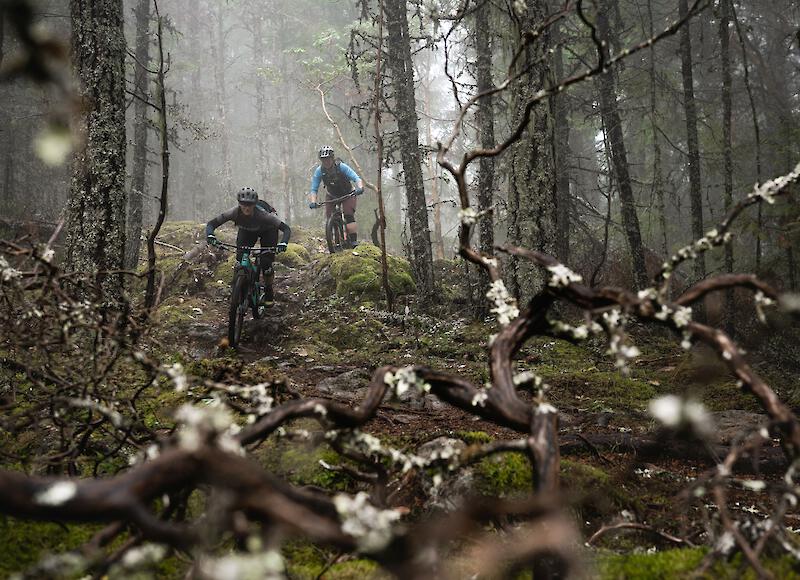 Nanaimo
Nanaimo is a classic west coast community situated on the eastern shores of Vancouver Island overlooking the Strait of Georgia (a.k.a. the Salish Sea). Known as "The Harbour City", Nanaimo is quickly becoming known for the singletrack found in the lush green forests only a few minutes from the centre of town.
Number of Trails:

393

Highest Elevation:

1,021 m

Trails:

easy

39

intermediate

238

difficult

44

extra difficult

11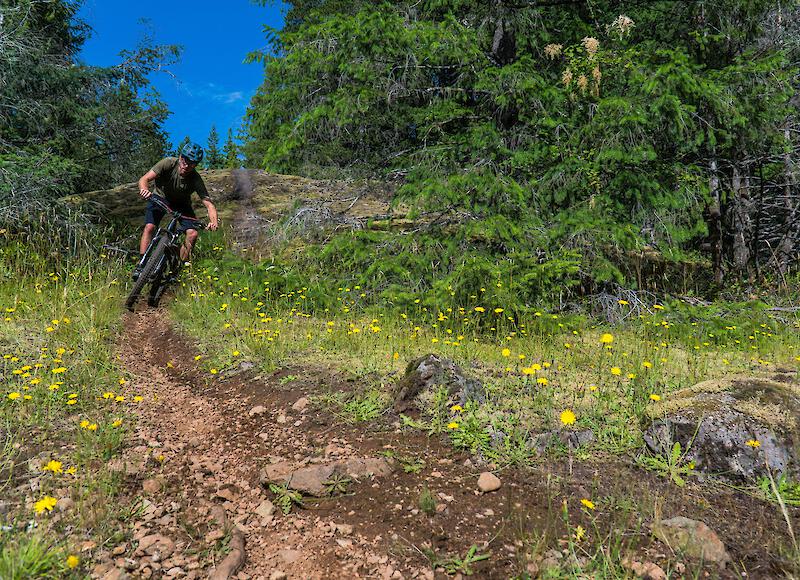 Campbell River
Campbell River is home to a huge variety of well established trail networks to keep you on the edge of your seat for years. Well known for its famous expansive networks, the Snowden network alone encompasses more than 100 km (62 mi) of singletrack, including some highly technical routes and scenic loops with varied terrain that are perfect for the beginner riders or the whole family.
Number of Trails:

277

Highest Elevation:

1,016 m

Trails:

easy

65

intermediate

110

difficult

41

extra difficult

3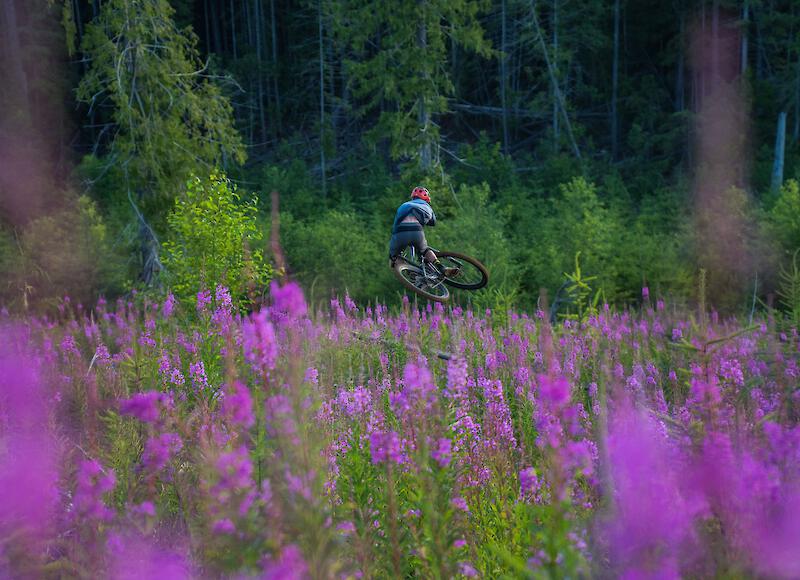 Cumberland
Etched into the gnarly, forested hills spreading out from the Village of Cumberland are more than 80 km (50 mi) of Vancouver Island's most legendary singletrack—where the trails range from fast and flowy to rugged and rocky, and where epic vistas are awarded to riders with the legs and lungs to get them there.
Highest Elevation:

1,949 m

Trails:

easy

17

intermediate

102

difficult

93

extra difficult

14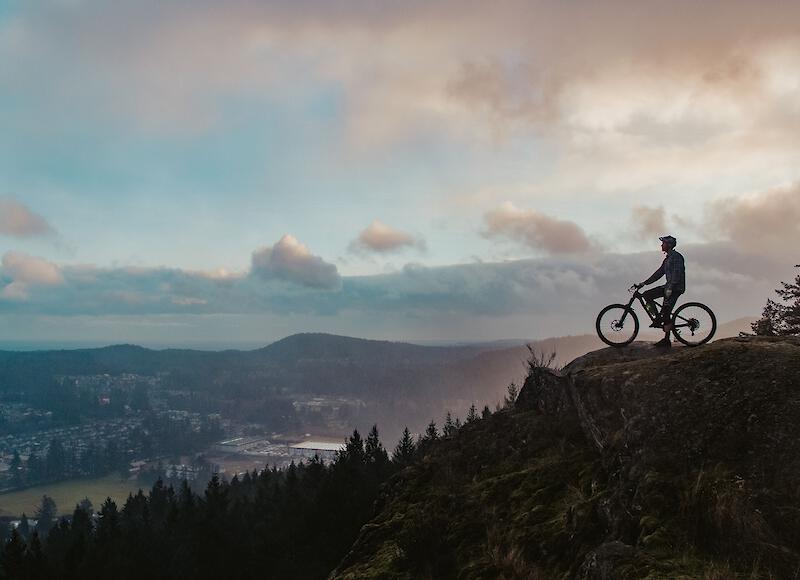 Langford
Located in the South Vancouver Island region, Langford is a city surrounded by nature. Only a few minutes from Downtown Victoria, Langford is central to the South Island riding scene and is home to the new Jordie Lunn Bike Park.
Number of Trails:

14

Highest Elevation:

349 m

Trails:

easy

1

intermediate

1

difficult

10

extra difficult

2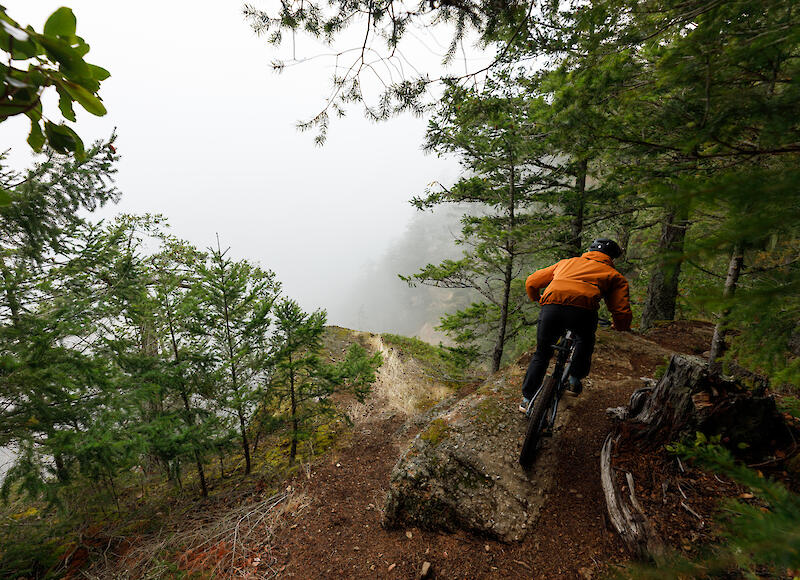 Cowichan
Cowichan is a biking haven with four distinct riding zones; Mount Prevost, Mount Tzouhalem, Maple Mountain, and Cobble Hill.  The area is fast becoming a leading mtb destination, attracting riders of all stripes to experience the quality of the trails and the challenge that they offer that have nurtured world champions. 
Number of Trails:

149

Highest Elevation:

786 m

Trails:

easy

9

intermediate

72

difficult

52

extra difficult

16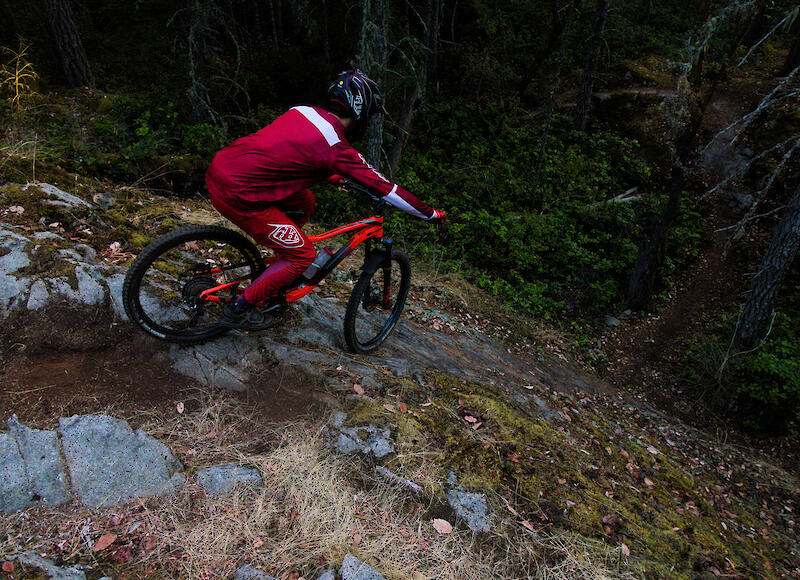 Victoria
Victoria, on the southern tip of Vancouver Island, offers technical cross-country riding at its best at Hartland Mountain Bike Park. Discover Victoria's rich heritage and explore the surrounding area and trails by bike via the regional rail trails.
Number of Trails:

87

Highest Elevation:

373 m

Trails:

easy

5

intermediate

47

difficult

24

extra difficult

11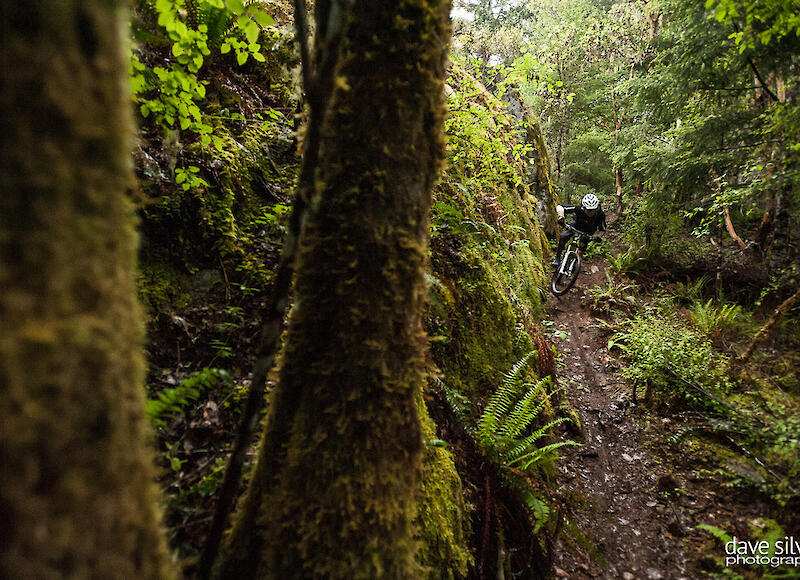 Sooke
Regardless of the season, Sooke is right for mountain biking. Nestled in the craggy and lush west coast of Vancouver Island, Sooke is warmed by a basin where fresh water from the Sooke Hills meets the Pacific Ocean. Snow rarely falls in winter. The breeze is fresh and cool off the ocean during the summer, and when the sun blazes there are lakes and pools along the Sooke River where you can soak in harmony with nature. The trails unfurl their brown banner to mountain bikers of all stripes.
Number of Trails:

34

Highest Elevation:

670 m

Trails:

easy

2

intermediate

9

difficult

20

extra difficult

3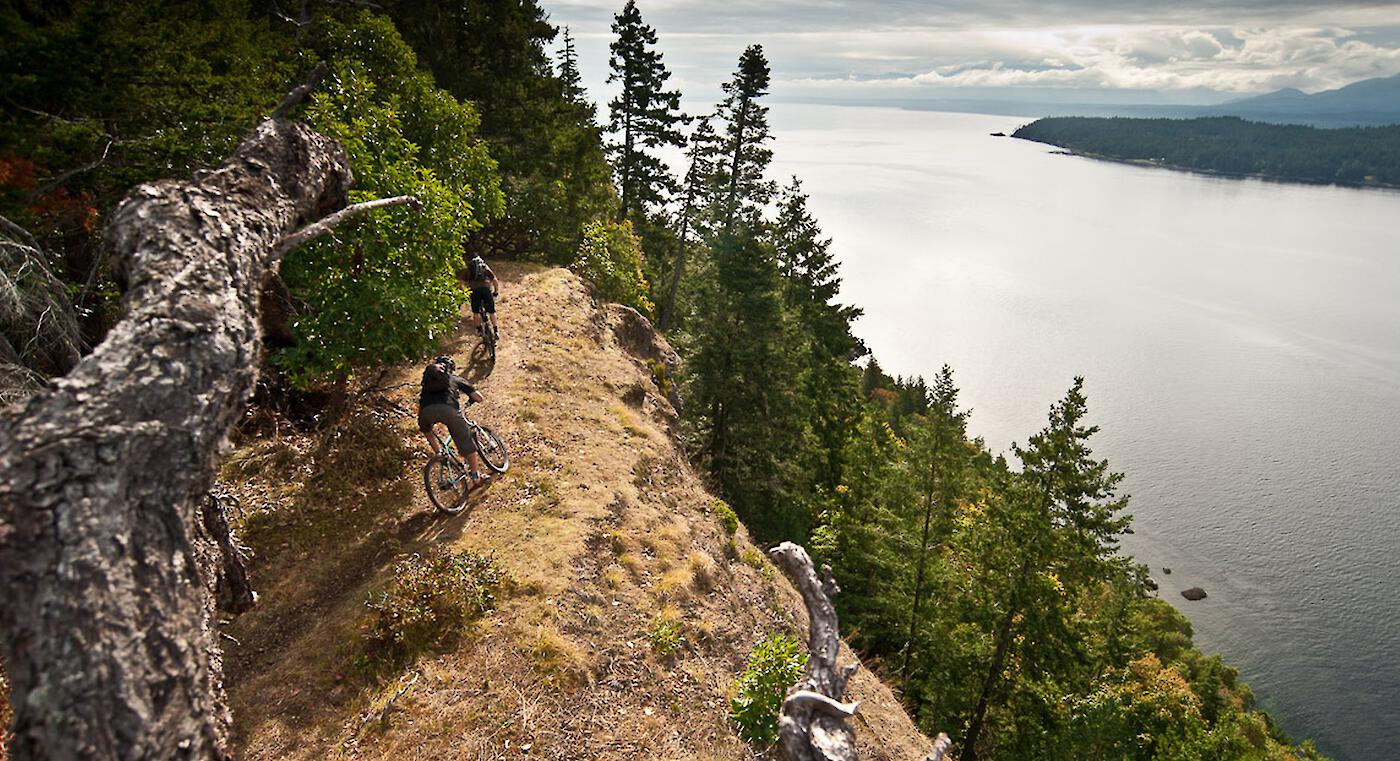 Get Inspired
Uncover the stories from Vancouver Island.
Start Planning Your Trip
Vancouver Island is located in the Pacific Ocean, approximatley 97km (60 miles) west of Vancouver and 117km (73 miles) north of Seattle. Roads and highways on the Island stretch between Port Hardy in the north, Victoria in the south, Tofino to the west, and Campbell River to the east. Get to and around by car, RV, or bike via BC Ferries or or fly in and rent a vehicle to explore.