Where Culture and Adventure Collide
Terrace is a booming community surrounded by impressive mountain scenery and the mighty Skeena River. It is no wonder why residents embrace adventure and have created two impressive trail networks.
Terrace Mountain overlooks the town and offers an array of challenging cross-country trails while Copper Mountain, located in the adjacent Thornhill neighbourhood, has some amazing downhill and freeride trails. For fun and practice, bikers can practice their skills at the town's new skill bike park.
Number of Trails:

45

Highest Elevation:

1,417 m

Trails:

easy

5

intermediate

17

difficult

16

extra difficult

7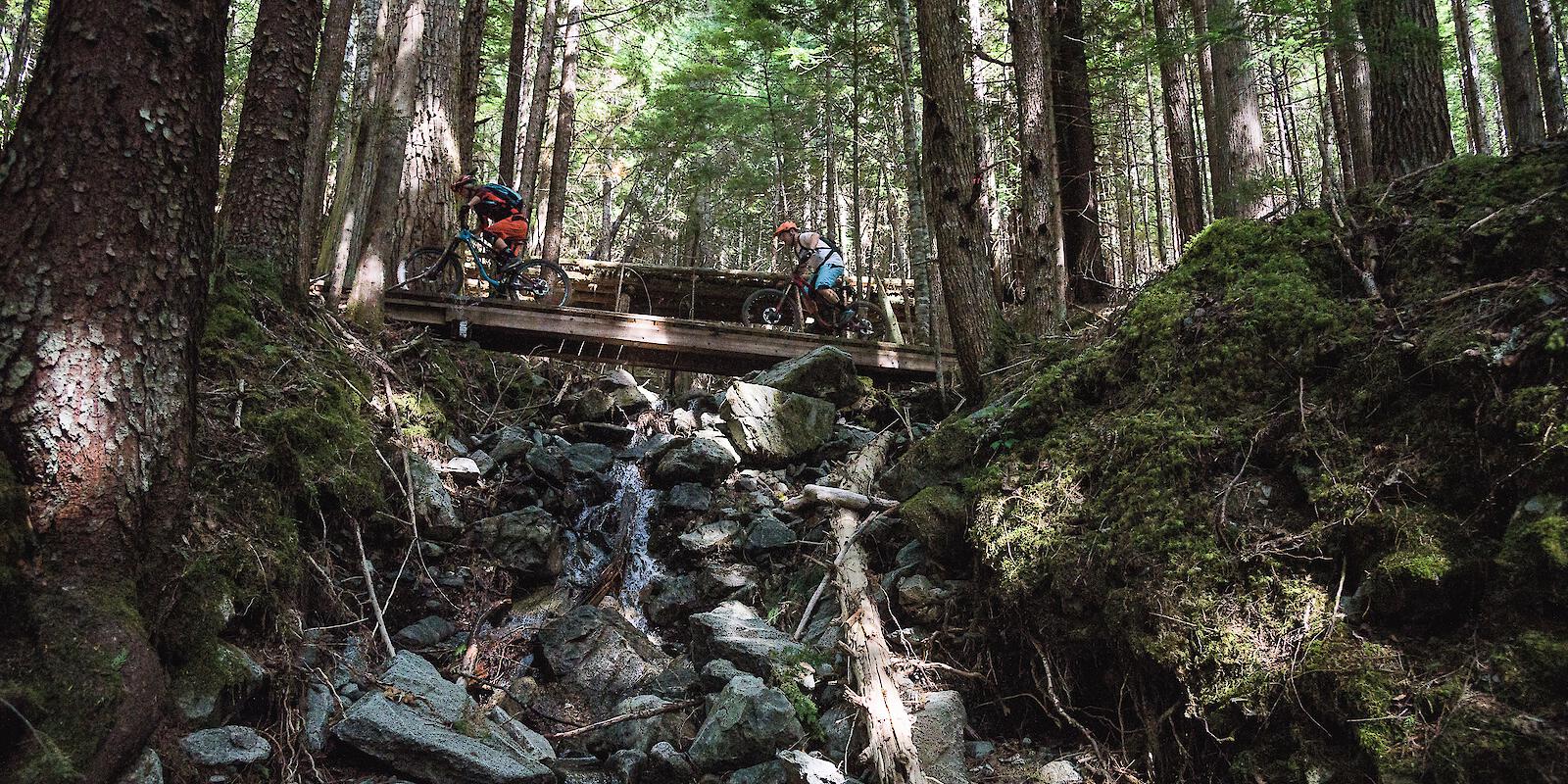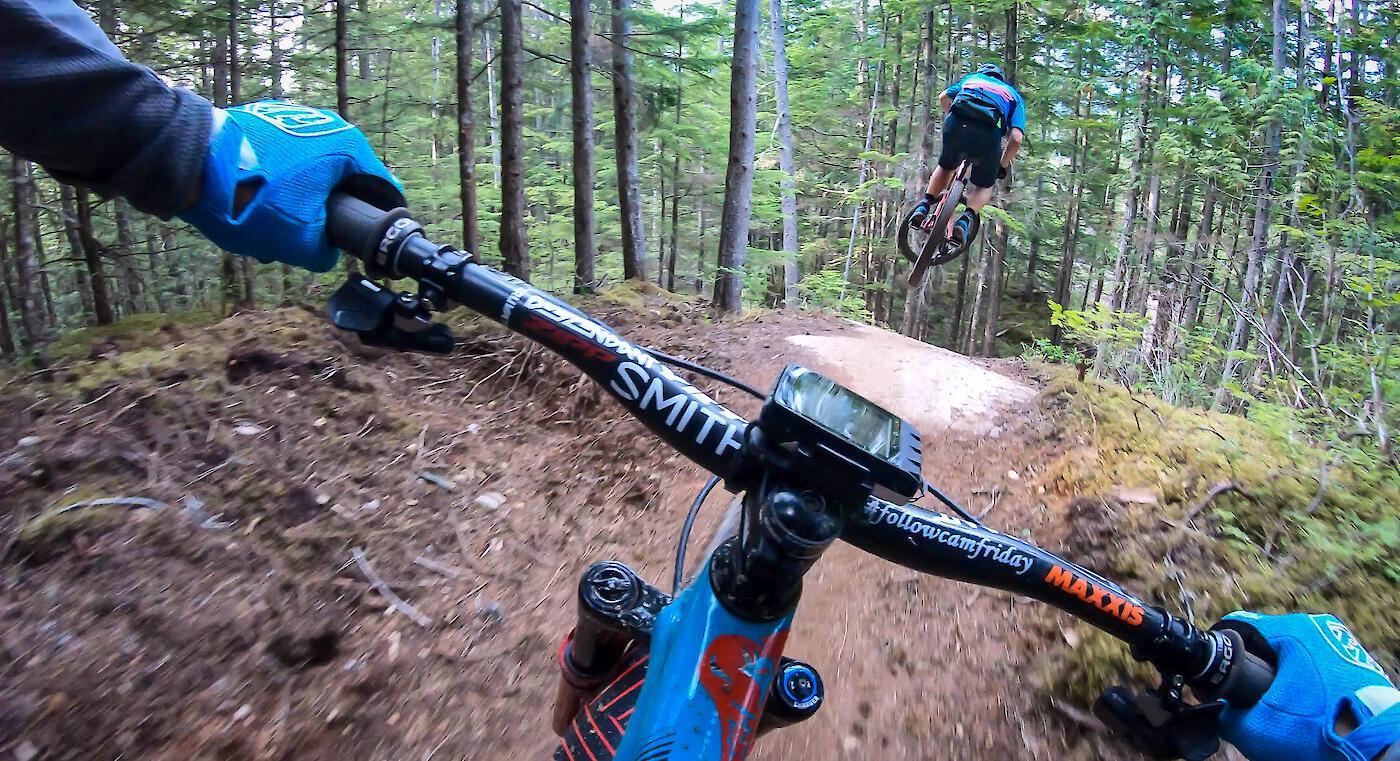 Terrace Inspiration
Uncover stories from Terrace and beyond.
Getting Here & Trail Access
The drive to Terrace—long Highway 16 between Smithers and Prince Rupert—is world-class.
Support Our Local Trails
Consider supporting the associations in Terrace that help maintain the trails and advocate for the mountain bike community.