Get Off the Beaten Track
Golden is a community that lives and welcomes the mountain biking culture. With over 100 km (62 mi) of singletrack cross-country trails on the Mountain Shadows, Moonrakers, and CBT Mainline Network, there is something for everyone from easy-to-ride smooth flowing trails to gnarly downhill. Ride the trail systems independently, or connect all three for an epic ride.
Golden is also blessed with one of the finest and most challenging downhill systems in Canada on Mount 7. This network of trails was host to Psychosis, an annual event that evolved into the steepest, longest, and fastest downhill mountain bike race in the world. Those trails are still available for hard-core downhillers, but make sure you get a ride to the top if you don't care for the uphill grunt. For more downhill riding head over to Kicking Horse Mountain Resort for a gondola ride up and an epic 10-km (6.2-mi) long downhill.
Number of Trails:

73

Highest Elevation:

2,386 m

Trails:

easy

4

intermediate

56

difficult

8

extra difficult

5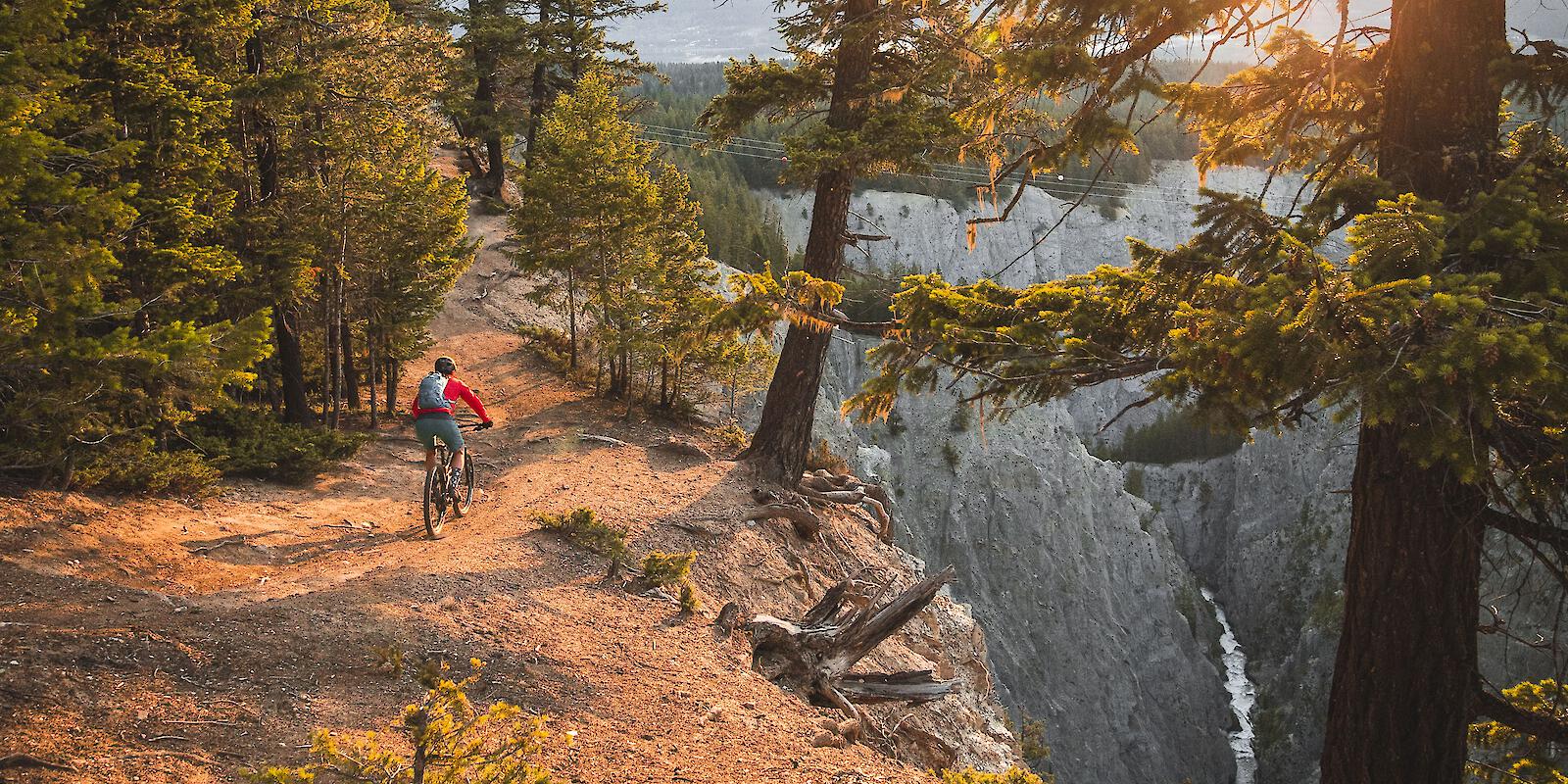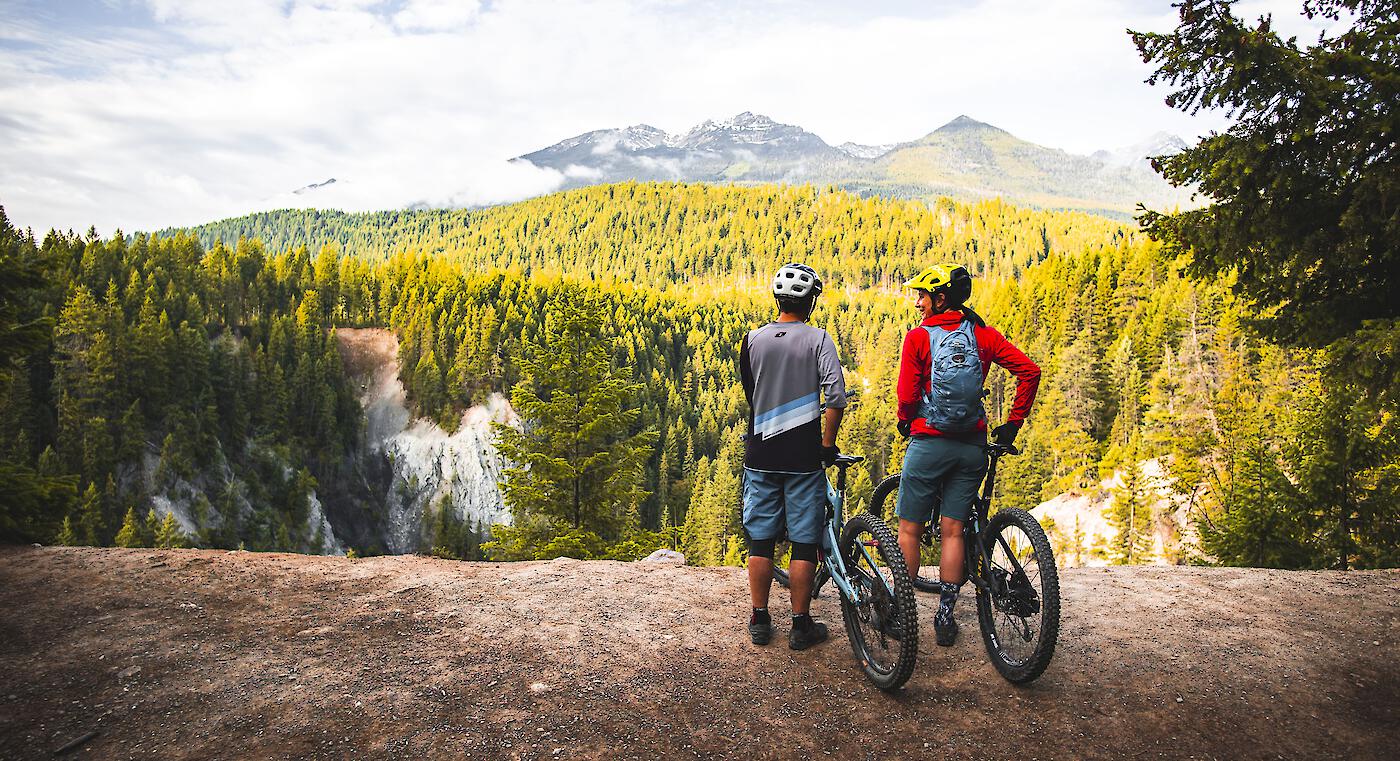 Golden Inspiration
Uncover stories from an adventure playground.
Getting Here & Trail Access
Golden is smack dab in the middle of some of the most stunning mountain scenery in the world.
Support Our Local Trails
Consider supporting the associations in Golden that help maintain the trails and advocate for the mountain bike community.