Vancouver, Coast & Mountains
North Shore
It's Legendary and Iconic, The Shore is the Real Deal
Few places on earth have had as much impact on the world of mountain biking as Vancouver's North Shore mountains. From way back in the day it has been featured in countless freeride films and inspired trail builders and bikers around the world to replicate "The Shore" style of riding.
Only 45 minutes from the furthest outlying suburb of Metro Vancouver, the beautiful North Shore Mountains are a treasure to both residents and visitors of the region. "The Shore," as it is affectionately referred to by locals, is the backyard playground to the region's 2.3 million residents and offers some of the best and most challenging mountain biking in BC. Comprised of three main riding zones—Mount Seymour, Mount Fromme, and Cypress Mountain—the trails on Fromme and Seymour are well maintained through countless volunteer hours provided by the North Shore Mountain Bike Association (NSMBA).
Number of Trails:

347

Highest Elevation:

2,079 m

Trails:

easy

51

intermediate

93

difficult

136

extra difficult

67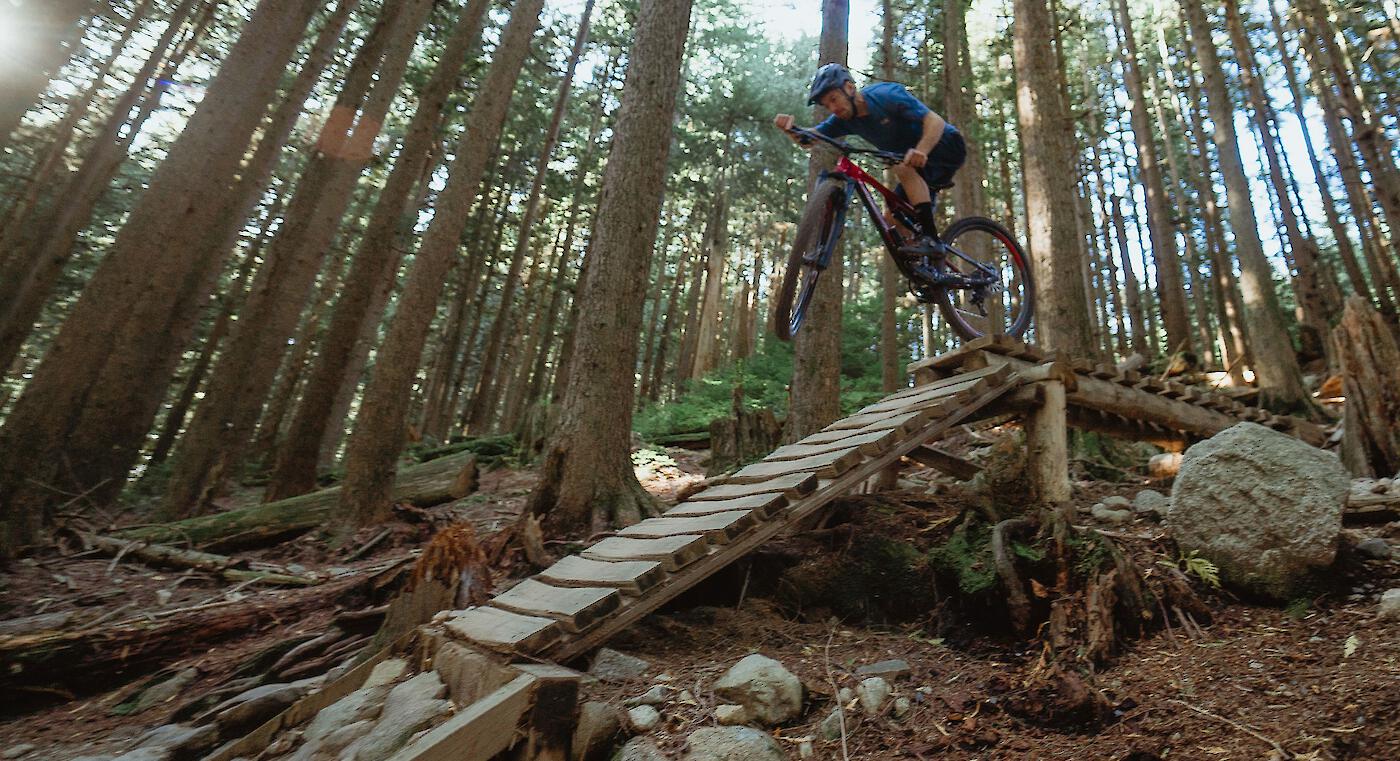 North Shore Inspiration
Uncover stories from "The Shore".
Getting Here & Trail Access
Located to the north of Burrard Inlet, the North Shore is a suburb of Vancouver with a population of more than 178,000. It includes three municipalities: District of West Vancouver, City of North Vancouver and District of North Vancouver.
Support Our Local Trails
Consider supporting the associations on Vancouver's North Shore that help maintain the trails and advocate for the mountain bike community.