Your First Visit to BC's Newest Lift-Accessed Bike Park in Big White
Words & Photos by Sam Egan
With new trail networks popping up all over British Columbia these days and many of the hosting communities dubbing these fresh installments as Mountain Bike Parks, it's not surprising that Big White's entry to the market may have missed your radar. Shuttling is much less daunting a task to organize than the makings for a chairlift, and ambitious projects like Valemount's new park are certainly deserving of the moniker. Biggie's Bike Park is different, however, boasting lift-access to a professionally designed trail network, with a surprising amount of alpine appeal for an interior resort.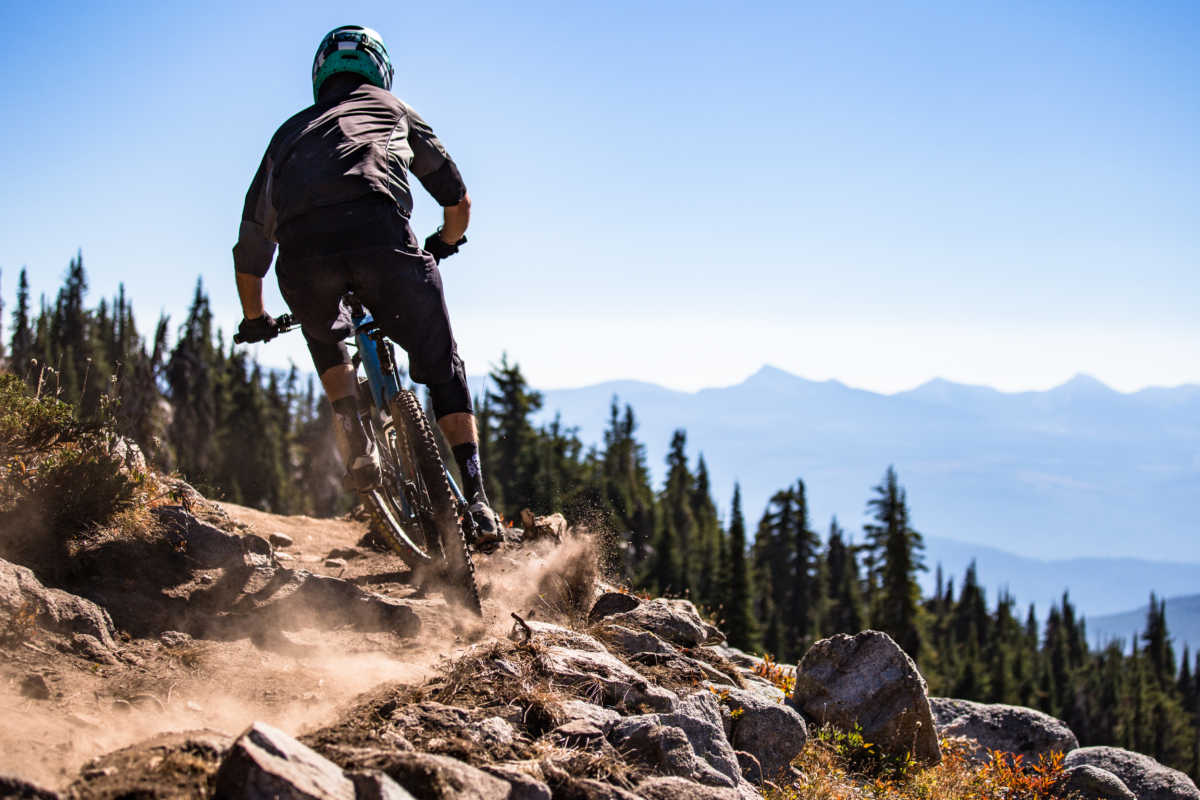 The Bike Park has only just recently opened its doors to the public on August 4th, 2017, and although they're working with the pros at Alpine Bike Parks to execute a comprehensive trail network over the coming years, the initial offerings are limited to a handful of top-to-bottom descents.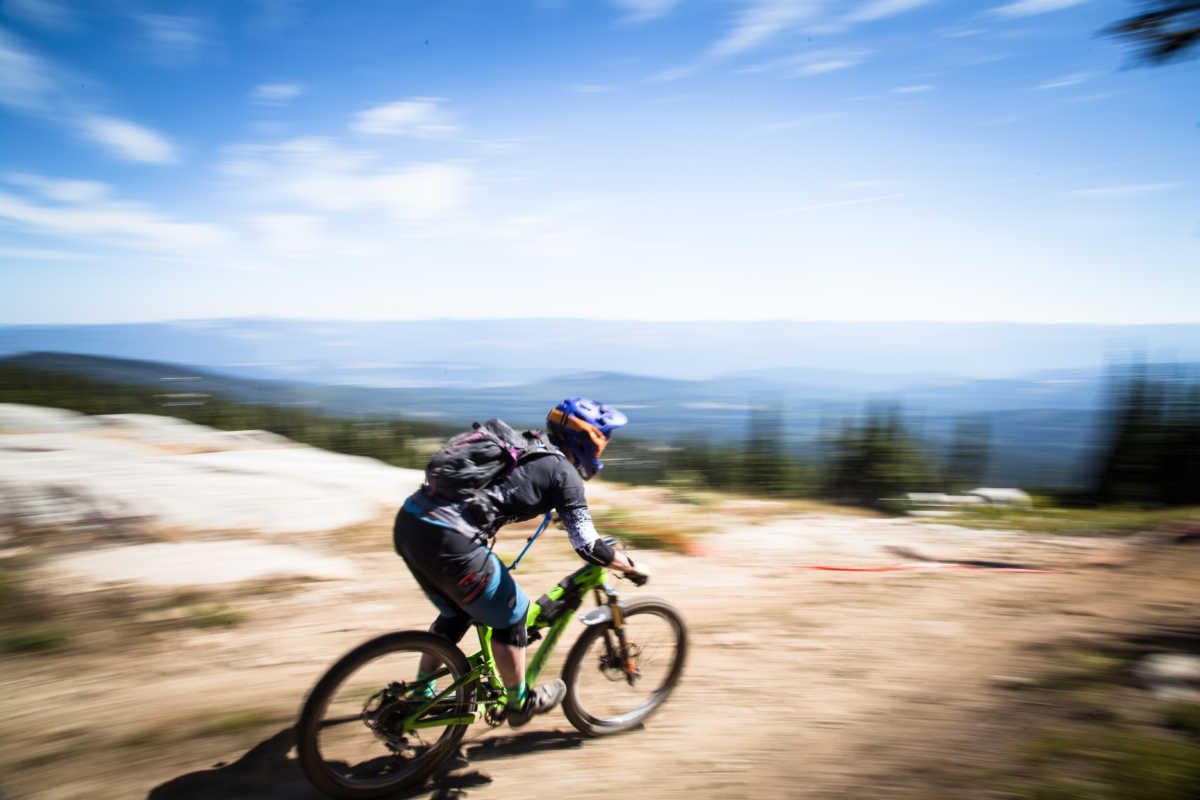 It was fortuitous, therefore, to visit this budding park with the BC Enduro Series event, where we were treated to a future vision of the park's assets including the DH race course, which was only otherwise opened after the BC Cup event on Labour Day long weekend, and a rough and tumble descent under the Snow Ghost Express chairlift appropriately named Rake and Ride.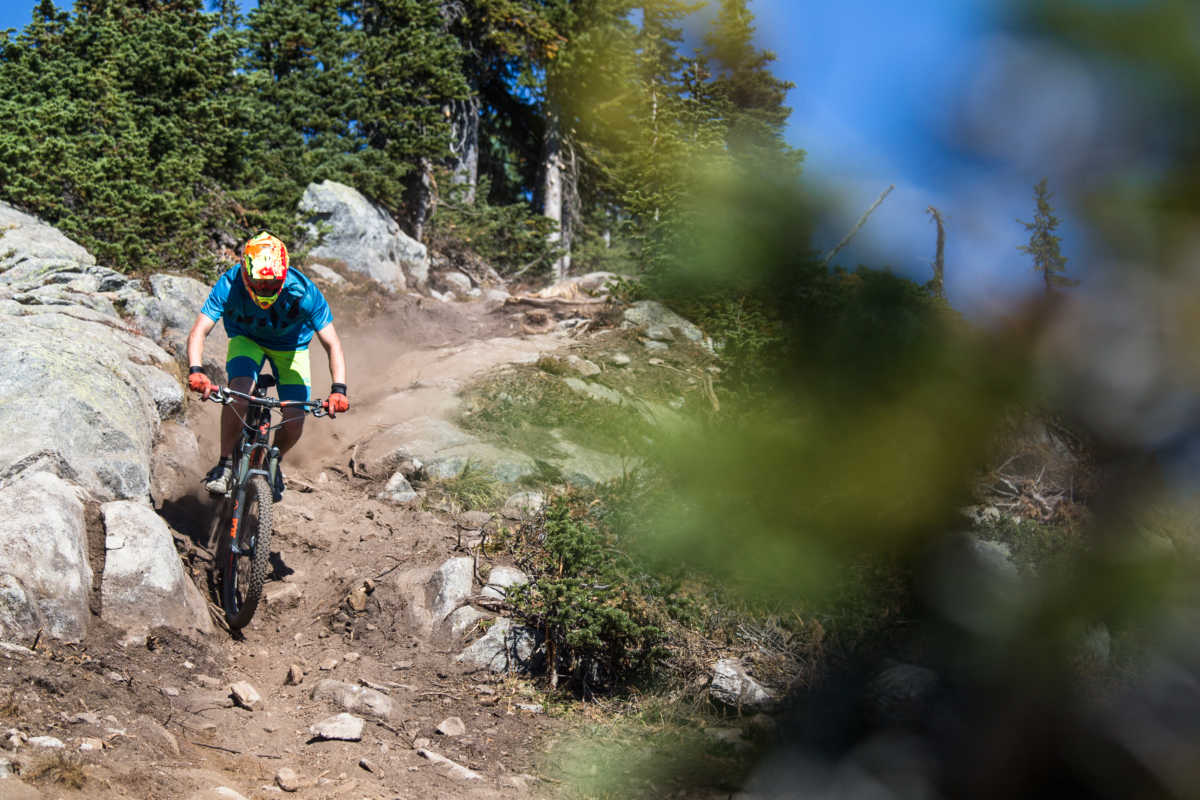 Arriving at this relatively large Canadian resort is not what you might expect from the examples drawn by proximate rivals Silverstar and Sun Peaks, where the entire town seems to revolve around the summer operations of hiking and biking. Big White feels like a bit of a ghost town upon crossing its threshold, and it's not until you drive past a number of lifts and various winter day use areas that you'll find things buzzing in the Village Centre. That's not to say arrival is unpleasant, of course, but the feeling of a larger ski resort, making its first bid for summer business, is hard to miss. They've obviously taken notes from the major players, though, and have all the services to get you out on the trails no matter what you're bringing to the table; from brand new rental bikes and a full service shop, to bike wash stations and a meticulously sculpted pump track within eyeshot of the closest patios.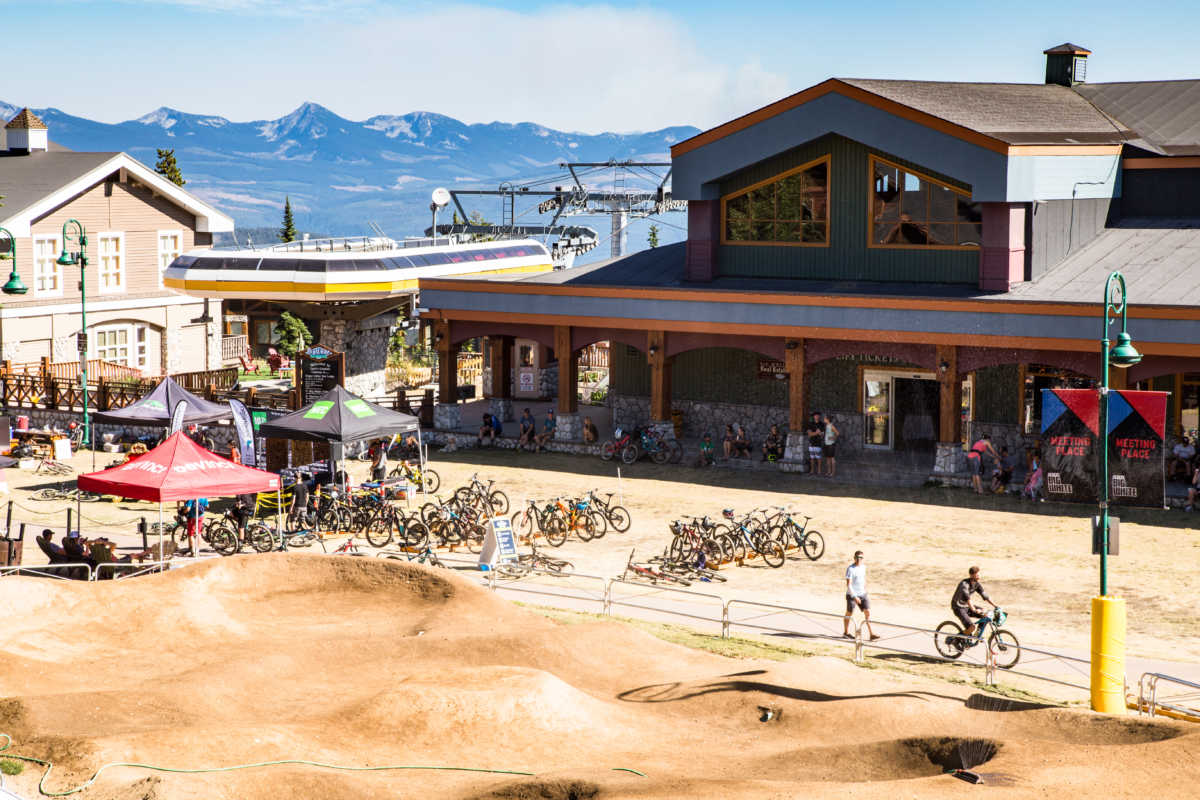 The Bike Park team at Biggie has their priorities in order, and have constructed a machine-made top-to- bottom beginner trail, linking up the synonymous Pry Bar, Nessy, The Lynx, Rubber Boa, Home Run and It's So Easy / Easy Steezy for nearly 400 metres of berm-after-berm vertical descent. This is a proper green trail and it's clear the route been meticulously calculated by Alpine Bike Parks to work with the natural terrain and manage trail speed, and braking. Event participants "endured" the turns and managed to blow up a few of the looser corners, but more emblematic of this feat were the wide smiles and shouts of encouragement shared by families of all ages once racers cleared the stage.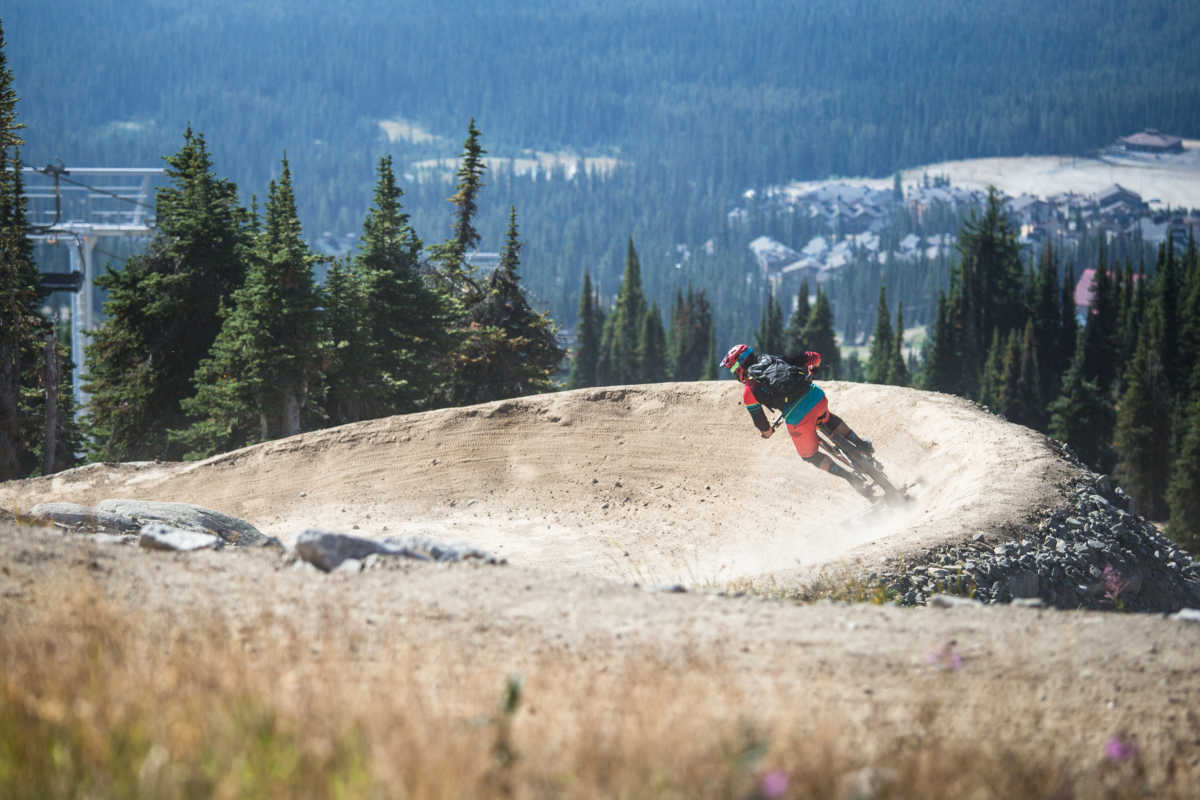 Once you've completed your green warm-up run the trail roster turns up the gnar level significantly, and thanks to Biggie's relatively high elevation – your chairlift shuttle topping out at 2,144 metres – the terms "alpine", "rocky", and "exposure" dominate the mantra of at least the upper portion of the completed trails. The second stage for enduro racers dropped into the double black Rock Hammer, with a staggering backdrop of the resort's notorious Cliff ski area.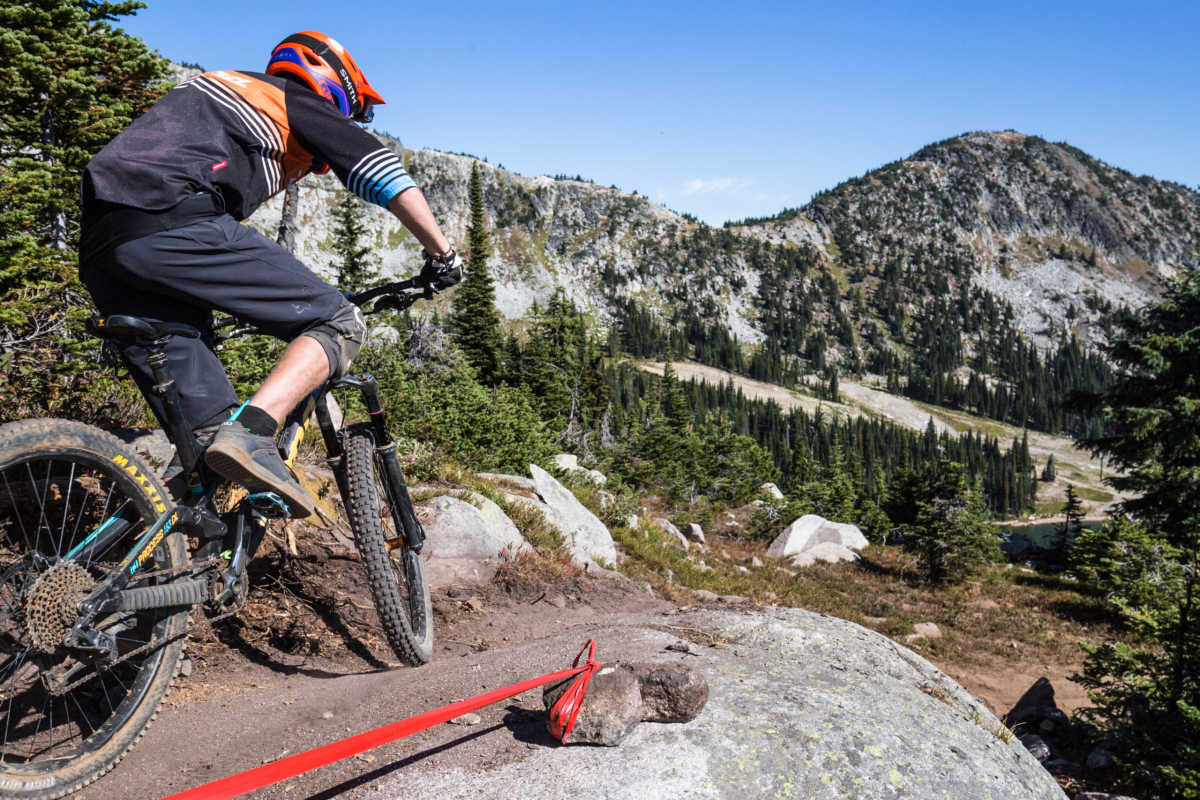 Big views, exposed corners, loose descents, and expansive rock gardens are all prominent up top and through Knockout, with the terrain's tech transitioning to flow through two new connecting trails, opened just for our sampling, to the lower machine-made jump line of Black Mamba.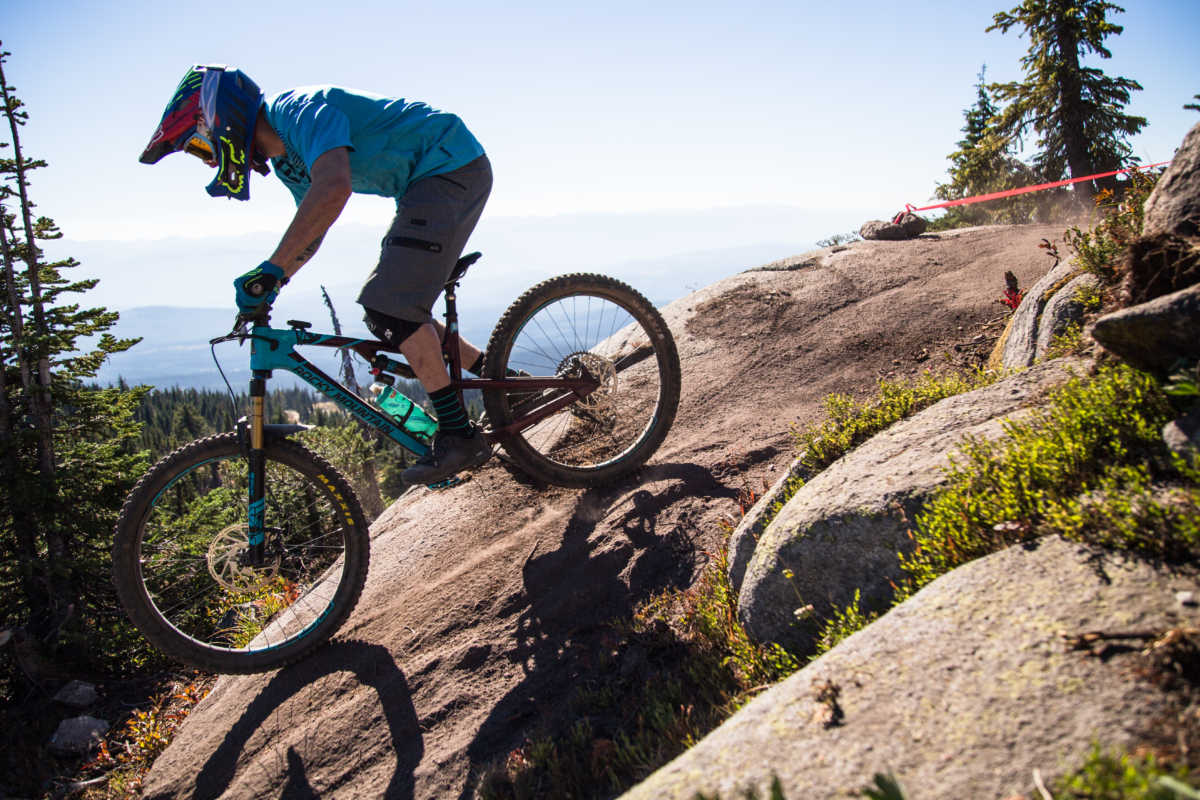 As you collect your ride from the bike carriers at the top of the Bullet Express chairlift you can spot, just across the meadow, the top of the Snow Ghost Express chair, where the all new Rake and Ride was completed just days before enduro racers laid first tracks.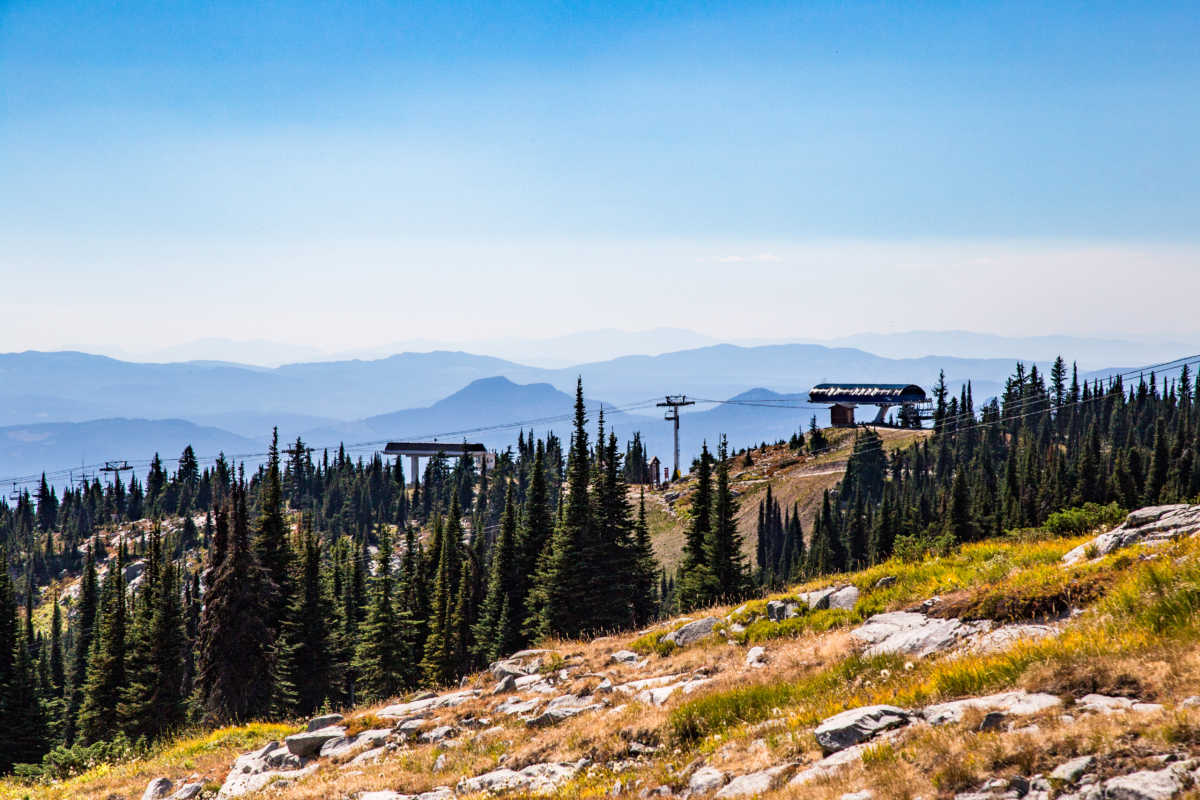 This a very raw, very technical descent with continuous off-camber rock slabs to navigate, and jagged rock protruding from every imaginable surface; their sinister presence seeming to exist solely to block all easily navigated routes down the mountain. Careful line choices or a spare wheelset are paramount here, and you'll likely be relieved to find yourself at the bottom, where a short climb up the road back to the chairlift awaits.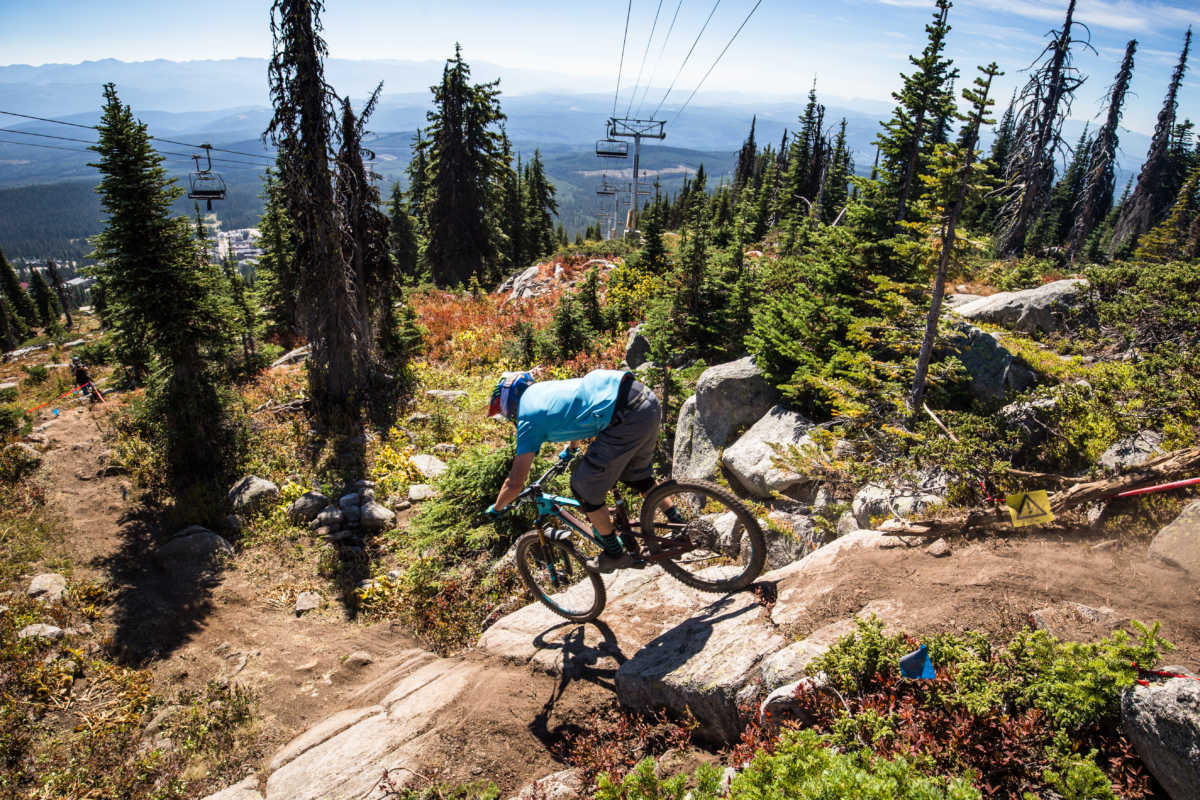 With its official opening postponed until after the BC Cup race on Labour Day long weekend, Biggie's DH course touts arguably the newest course in the country and as such, you can expect a manifestation of all the things current courses have tried to achieve. Technically demanding yet fast? Check. Raw, natural terrain with plenty of line choices? Check. Dropping into a near-vertical rock face to start the course? Well that's a new one, but, check! This route has a little bit of everything and is a proper black diamond, demanding respect while allowing for some creativity.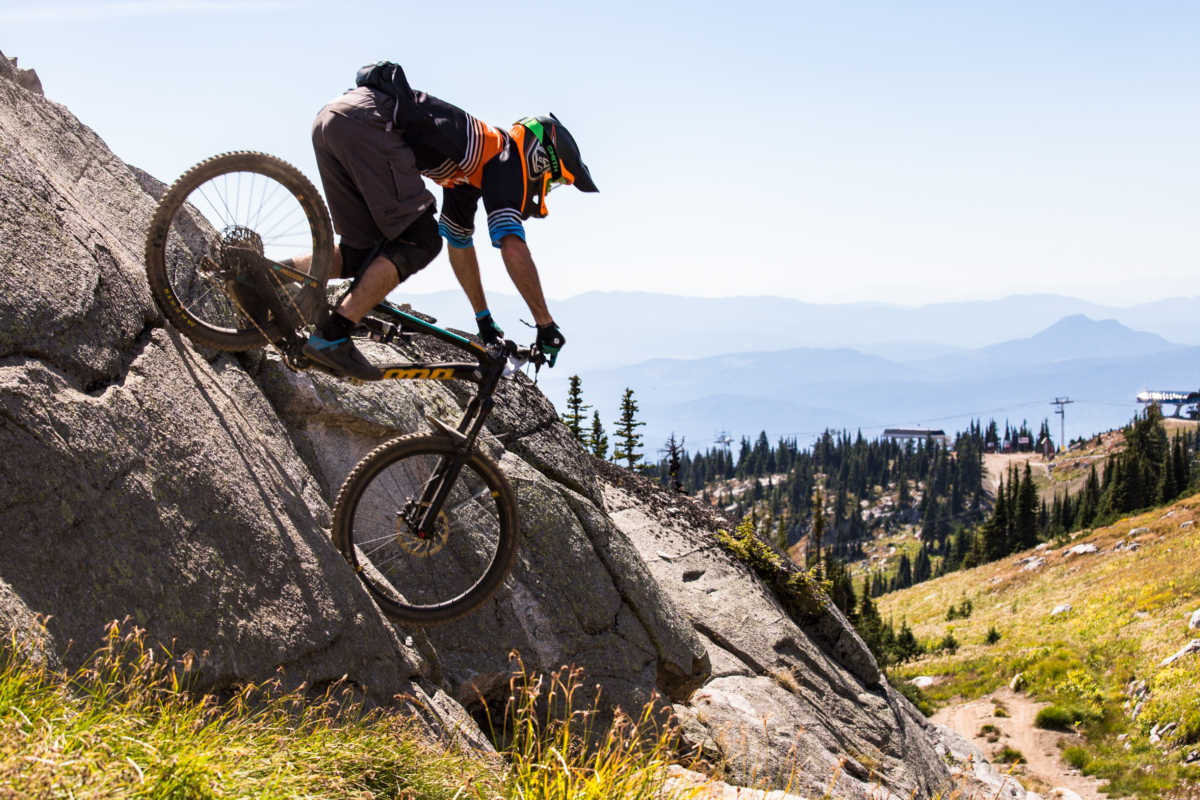 At the end of a long, hot day on the trails, Big White proved to have all the requisite post-ride comforts of shady patio space and a plethora of cold beer on tap. It's been a dry summer in western Canada and much of the pioneering trail mileage here has been built by machine just this year, with dust levels correspondingly high on the new descents. But this is a new park, after all, and one with some serious potential. A possibly stellar synergy of geography, expertise, and existing infrastructure that, given a winter's snowpack and some new trail additions earmarked for 2018, will without a doubt quickly make its way to the top of your ever- growing list of destinations to ride in British Columbia.