Community is Not Cancelled
How three community leading women are keeping mountain bike dreams alive during Covid-19 in Kamloops BC.
Words and photos by Dylan Sherrard
World Cup Racing, tailgate parties, mellow Monday cruisers, Sunday gatherings with friends…Almost everything has been cancelled due to the Covid-19 pandemic. But in Kamloops, a few amazing women are making pivots in their lifestyle and business to keep a community vibe alive. I caught up with a few of them to learn about the challenges they are working through, and the efforts they are making to keep the feelings of togetherness in these strange and uncertain times.
Dana Heyman – Kamloops Dirt Chix
We have just over 160 ladies on the 2020 membership email right now. I'm continuing to send weekly emails to members each Sunday as I would normally. But instead of a time and a place for us to meet, ride, and celebrate as a big crew, the Dirt Chix are receiving a digital guide for a local loop to take themselves on a solo ride. We're encouraging them to share images from their rides, which enter them to win prizes generously donated by LIV and Bicycle Cafe.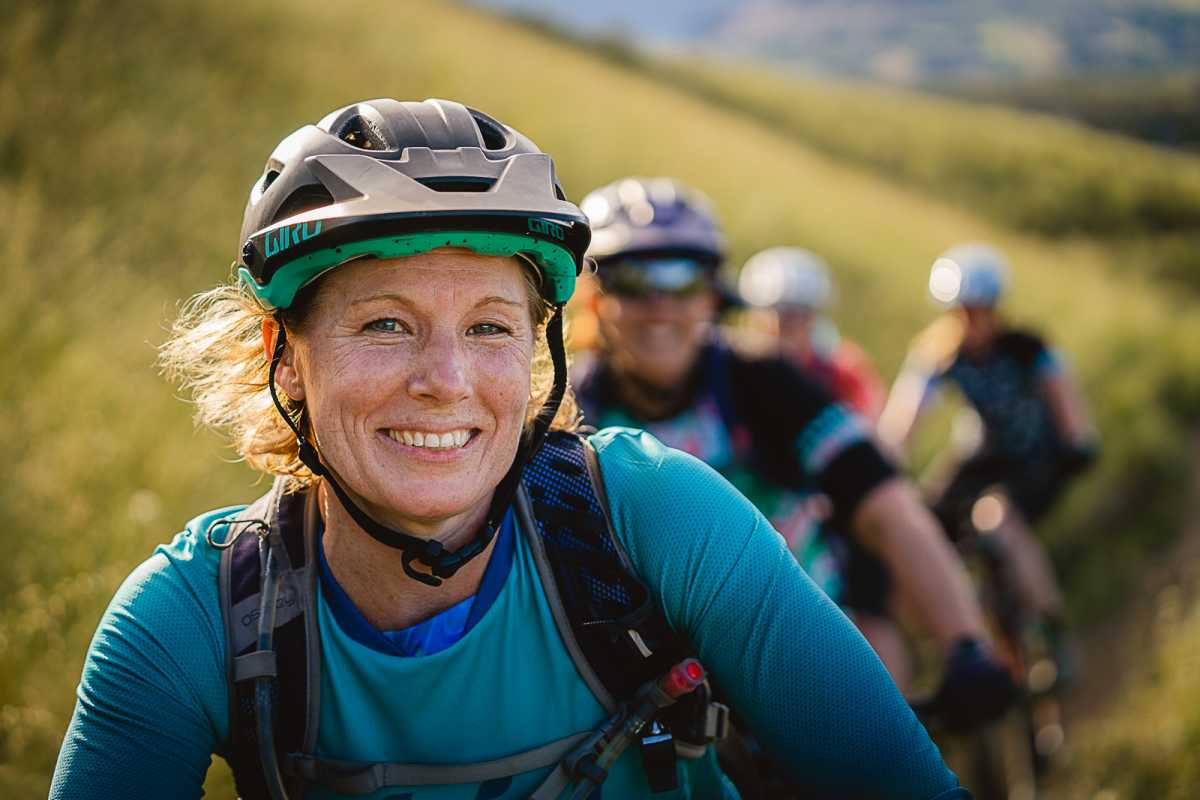 I've heard a few times recently from my non-biking friends – "wow, it must be a bad time to be a mountain biker right now."They are referring to the trail closures and lack of group rides, but as I thought about this, I disagree. I think it's a perfect time to be a mountain biker. Why? Because we already know the importance of taking care of our physical and mental health that is the number one priority during these times. We are already familiar with the simple pleasures of going outside, of enjoying the quiet peace of nature and the calm that surrounds us when the trail requires laser focus, determination and a still mind. Knowing how to take care of your mental and physical well-being until this passes is a gift, so enjoy it for what it is. That's all we can do."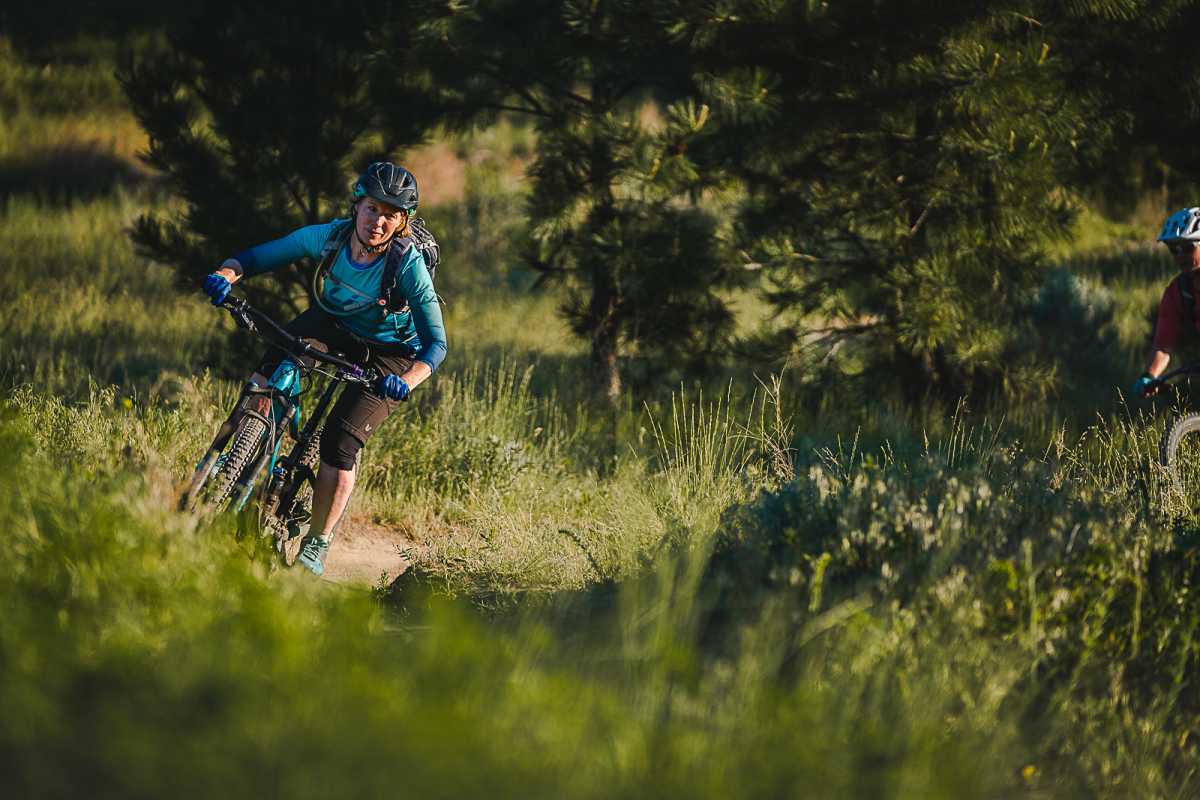 I think that especially in times of uncertainty, it's important to maintain that sense of community, that feeling of belonging (which is such a great word) to something larger than ourselves, something that is dependable even when routines are being disrupted. We came up with the phrases "Dirt Chix – We've got you!" and "Dirt Chix – riding solo, but not alone." and we've used these frequently in our online posts to try to emphasize that we're still here for each other, even when we are not riding together. Belonging to the Dirt Chix is much more than simply going for a group ride together.
Cheryl Beattie – Bicycle Cafe Kamloops
Usually, April at the Bicycle Cafe is a madhouse of excitement and sharing experiences with riders. Trails are starting to open, riders new and old coming out of hibernation to get after it. We are as busy as can be, servicing and helping as many people as we can possibly help every day. The energy of it all is electric.
But currently, we are operating a parking lot service outside the shop. It's generally a few people waiting to acquire specific items or to drop off scheduled service.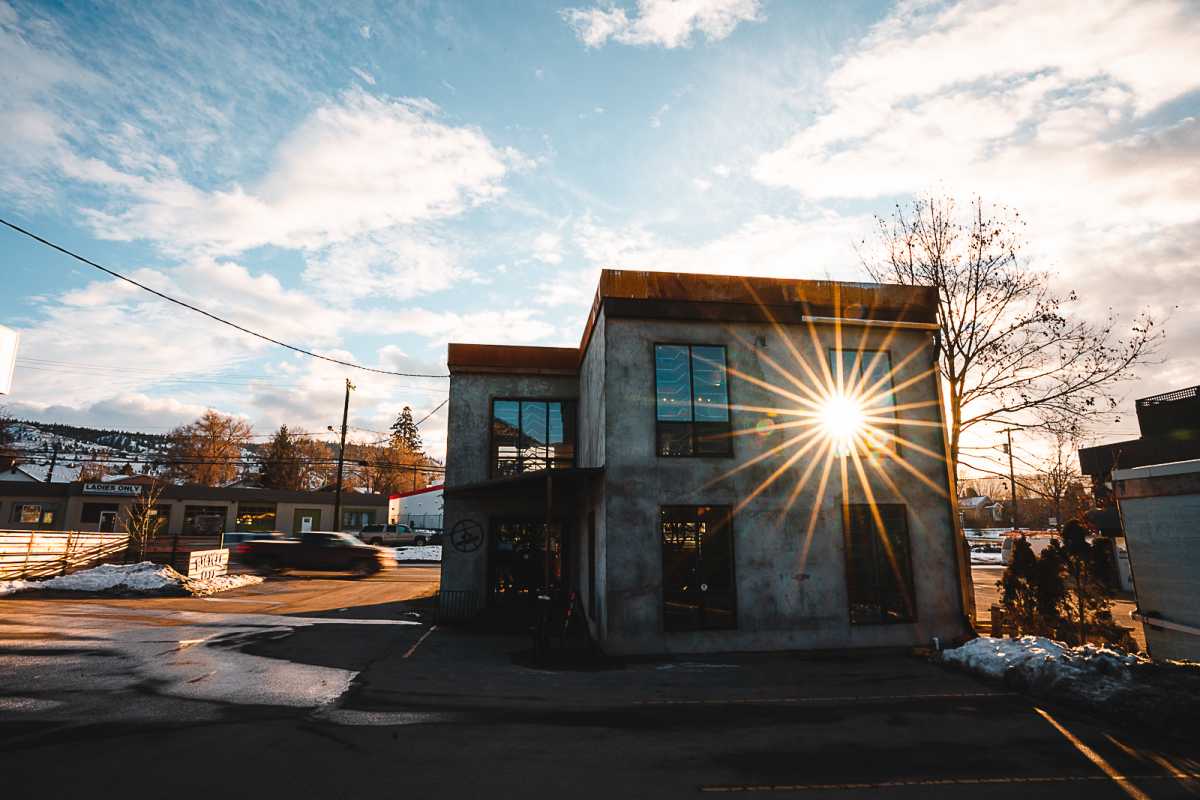 We've chosen to make these changes because we weren't comfortable in the shop with customers coming in – even in limited numbers – as we couldn't provide 2 meters of space in our tight quarters. With such an awesome selection of products, it was impossible for people to refrain from touching so many surfaces that we couldn't possibly sanitize. People constantly wanted to try on clothing, armour and helmets, which just didn't seem like a good idea at this time. Now we are very scheduled on service appointments, so we can control sanitization between the bikes and staff.
We are dealing with his situation the only way we are comfortable. We listened to experts, researched a lot about transmission, and we are just trying to stay open to help our customers get out safely – we feel like we are safe and making a difference in controlling our environment the best we can. It's a huge challenge. We just want to throw our doors open and conduct business as usual, but I think following the guidelines from the BC government is more important. We want to do the best we can based on what we know.
We have been granted "essential service" status, and we take that very seriously. We are trying to provide an essential service and keep people stoked, promoting social distancing out on the trails and with their families. We hope our parking lot party can be a positive thing that keeps a sense of community vibe alive… we are doing the very best we can.
Catharine Pendrel – Clif Pro Team
Normally this would be my busiest time of the year. We have team camp, the first races of the year and I would also have been preparing with lots of high intensity work for the final Olympic selection event which was to be held in Czech May 24th. I wanted to go to the Olympics and put Canada and Clif on the podium at the World Cups.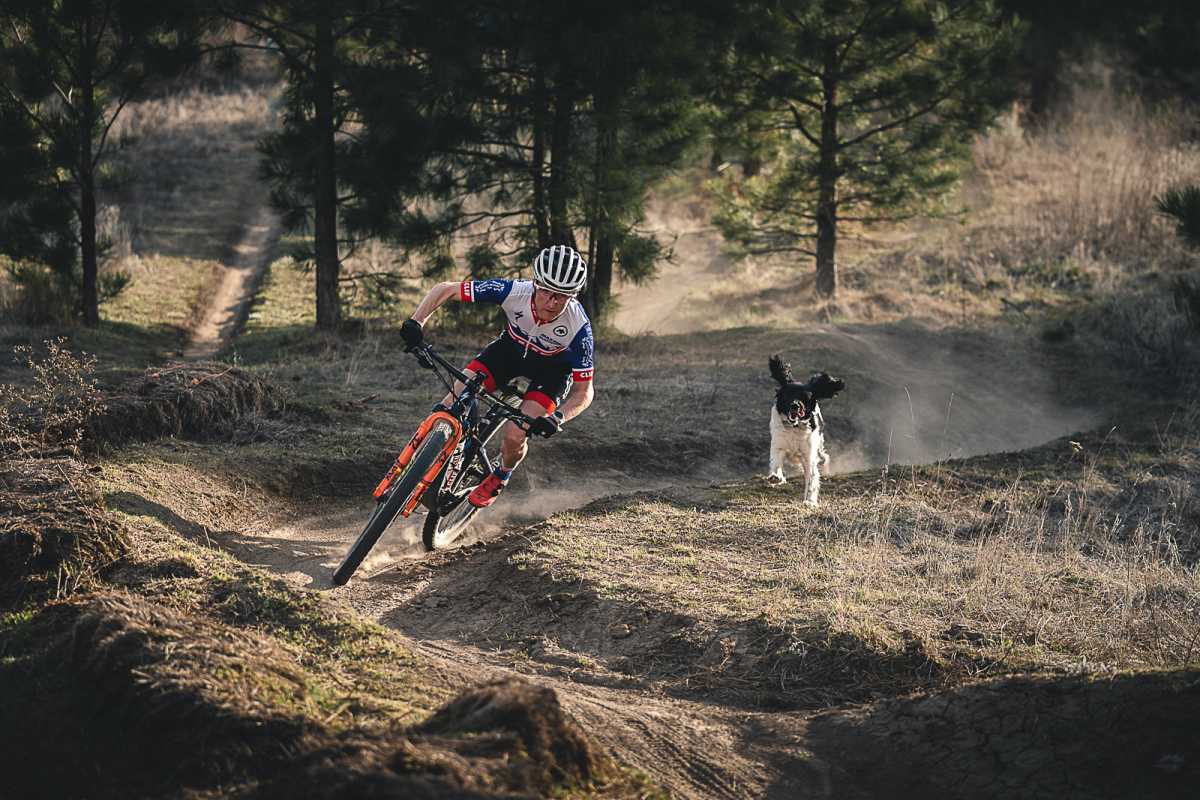 Instead, I've been doing some Zwift meet ups, they have been surprisingly fun! It gives you that feeling of going for a ride with friends and the playfulness of riding together while chatting by a text or voice app. I always have a smile afterwards!
I'm also producing skills videos for our KBRA Kid's League, We try to release one per week. Some of the coaches are taking turns making them with their kids or for me with my neighbour. I think we all want to feel like we are helping out in some way right now. If we can help give kids something they're missing at the moment well that's pretty cool! It has also been neat to see the kids in the videos take on leadership and instruction!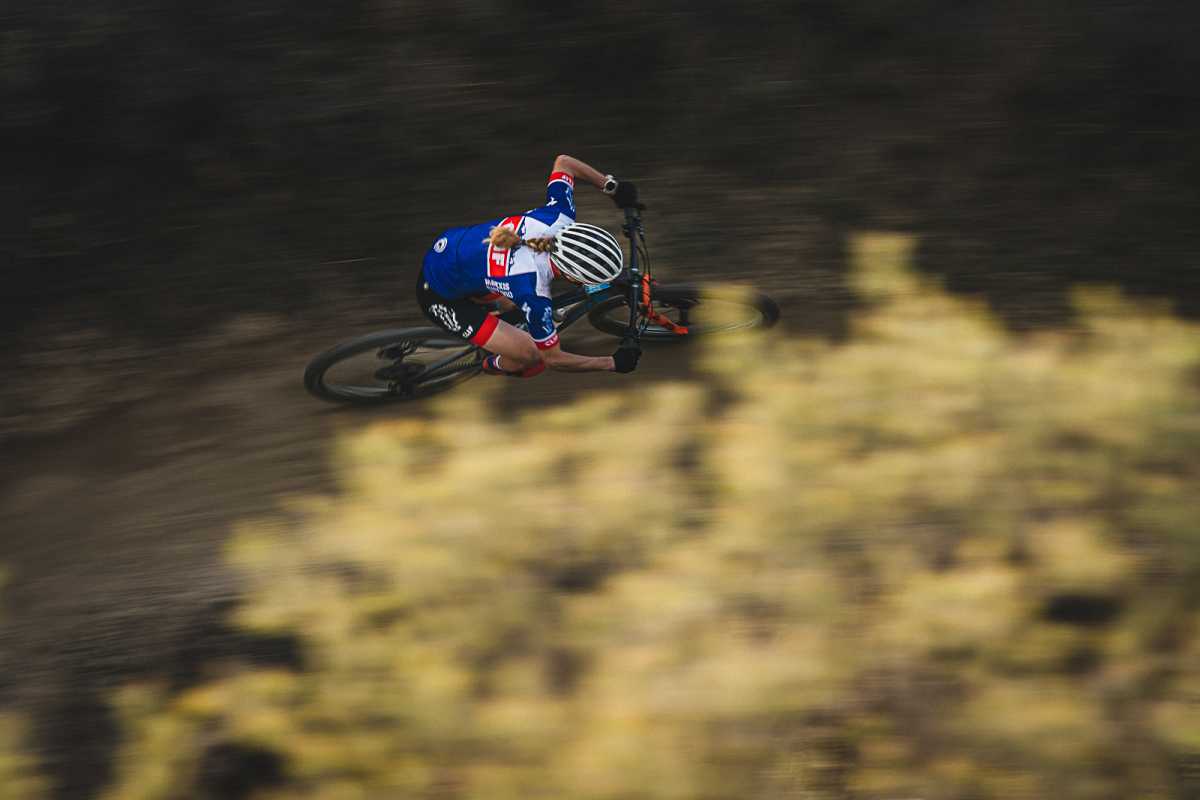 As much as Covid has made us globally focused, staying home WAY more than usual has really highlighted how important our community is in the present. I think we all feel responsible for the well-being of our community more now than ever and creating opportunities to have fun and be active while staying close to home is a huge part of that.