How tiny Burns Lake maintains 100 kilometres of trail.
Words by Ryan Stuart
I'm following a 16-year old ripper off a tabletop on When Pigs Fly. A grandmother is on my tail and an 8-year old surprisingly close behind. In our group of 15 riders exploring Burns Lake's 100 kilometre trail network, there's everyone from middle-aged teachers to bike bums, experts to intermediates, in jogging pants and on triple crown downhill rigs. I've never ridden with a more diverse crew, especially not on assignment.
I'm here for Bike Magazine, reporting on the boom in mountain biking along B.C.'s Yellowhead Highway, a strip of asphalt that belts the province from the Alberta border to the Pacific Ocean. At each trail network, a local shows me around. Usually, they're young, fit and rip. But the welcome crew at Burns Lake is completely different and goes a long way to explaining the vibrant volunteer culture of this community.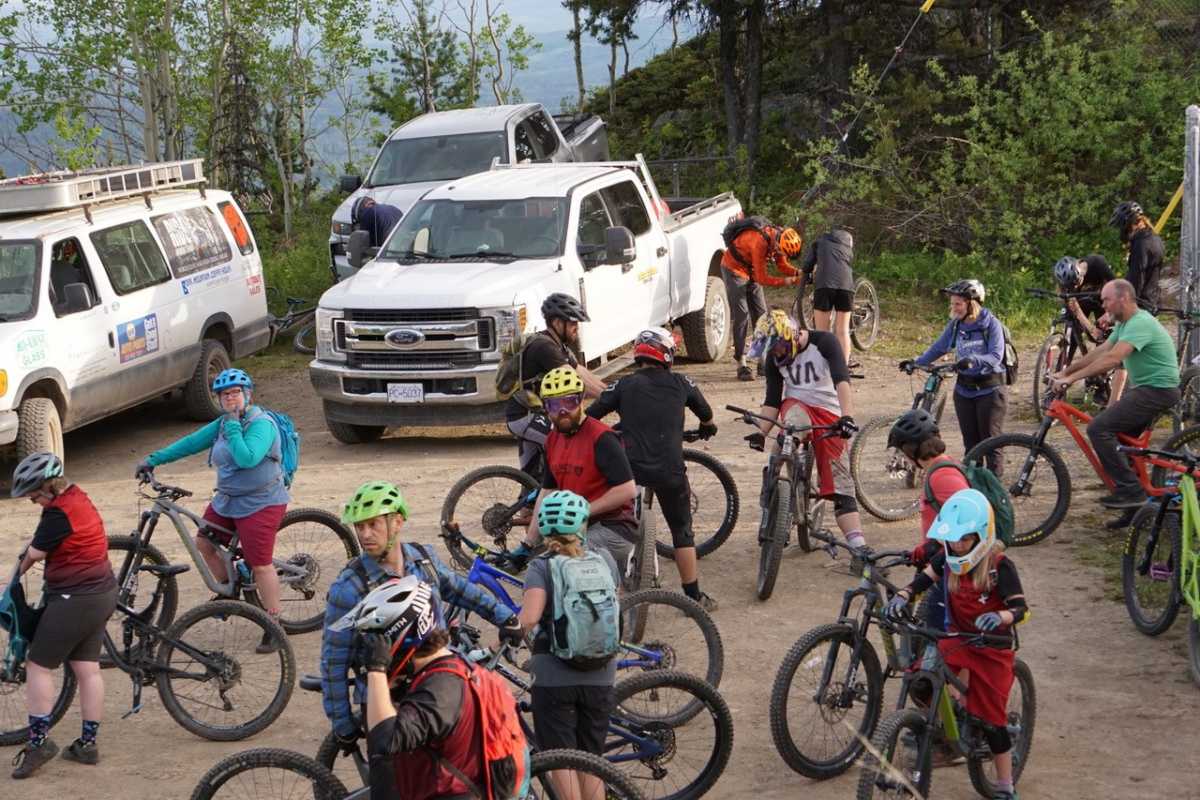 Roughly 5,000 people live in and around the town, 11 hours north of Vancouver. About 200 of them are bike club members. That's about the same as where I live, a town of nearly 70,000 people. Every Wednesday, from when the snow melts until it sticks again, the Burns Lake Mountain Biking Association hosts a work bee. An average of 20 people show up for the hour of maintenance followed by a free shuttle to the top of the trail network. Many bigger clubs would love to get that many volunteers once a month.
"The work bees are crucial," says Dave Sandsmark, one of the organizers of the maintenance parties and the owner of Burnt Bikes, the local bike shop. "We get so much work done. We would not be able to maintain 100 kilometres of trail without the volunteer base. "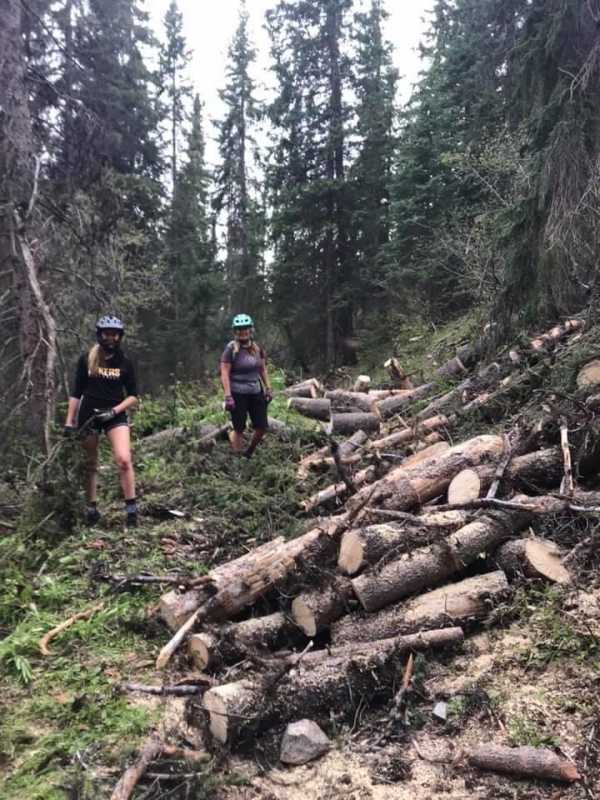 Indeed, when a grad student surveyed more than two dozen trail managers in the province for his thesis, most told him they struggle to keep trails from falling apart or disappearing in the weeds. Just about every club along the Yellowhead told me keeping up with maintenance is a challenge. "The glory is in the building, not filling potholes," is how one of them explained it to me.
Sandsmark says he's heard from out of town riders that in a lot of places the building and maintaining community are cliques; inexperienced volunteers don't feel welcome. In Burns Lake, he says, they try to create an inclusive atmosphere. Everyone from little kids to retired seniors participates in the maintenance nights, whether they know a Pulaski from a Mcleod or wonder who we're talking about.
Embracing all stripes is part of the club's DNA. They hold skills camps for kids throughout the year. High school students kick in via Project Trails, a school program that trades work experience for infrastructure. One year they built a massive wallride. There's a First Nations bike club that introduces the sport to indigenous youth. And it's obvious in the diverse crew that ignored a wet morning to show me what Burns Lake mountain biking is all about.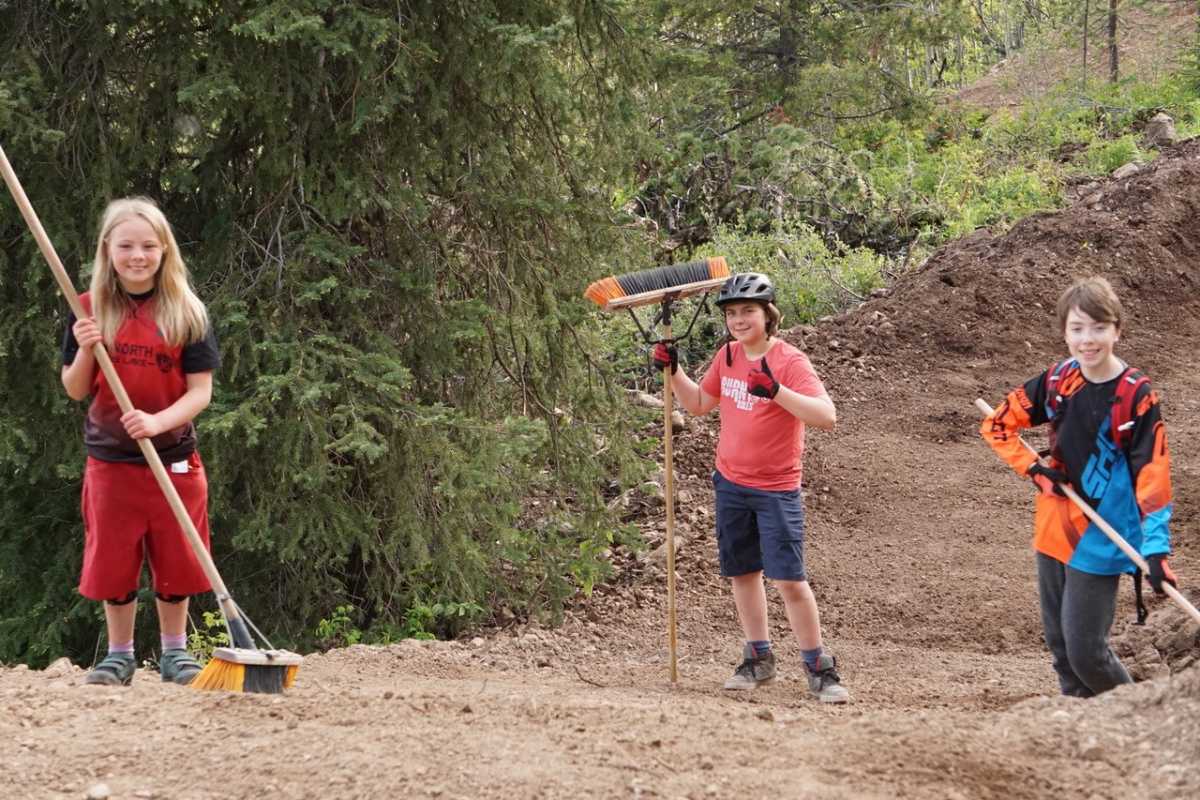 It's been like this since the early 2000s when three teachers decided they were going to turn Burns Lake into a world-class mountain bike destination. With no trails at the time, it was an audacious goal, but one the community got behind, says Pat Dube, one of the dreamers. The Wednesday night work bees were a constant from the outset. "Showing up to volunteer every week, they don't know anything different," he tells me in a stage whisper, pretending he doesn't want the other riders to hear.
But there is some truth to his words. Val Anderson, the village's economic development officer, says when her son started mountain biking, trail maintenance was just part of being able to ride. "Work first, play second was instilled at an early age," she says. "Involving the kids, nurtured a high level of pride."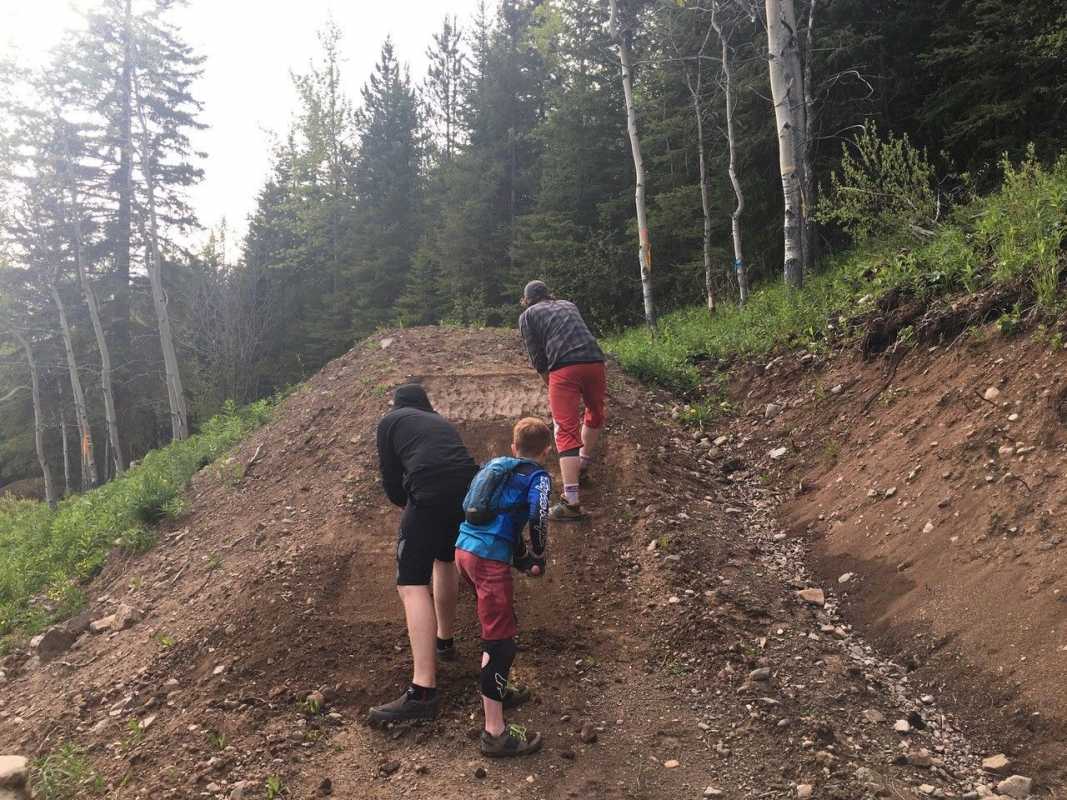 On that September visit, I rode about a third of the trail network. Even though it was at the tail end of a busy summer and right after a heavy rain, every metre of trail was immaculate, like Burns employed a full time maintenance crew. Over drinks in the parking lot at the end of the ride – beer for adults, pop for kids – the riders talked about the trails, right down to specific sections and individual corners. I could hear the passion for the place as if they'd nurtured it from birth. Which makes sense, because, well, they have.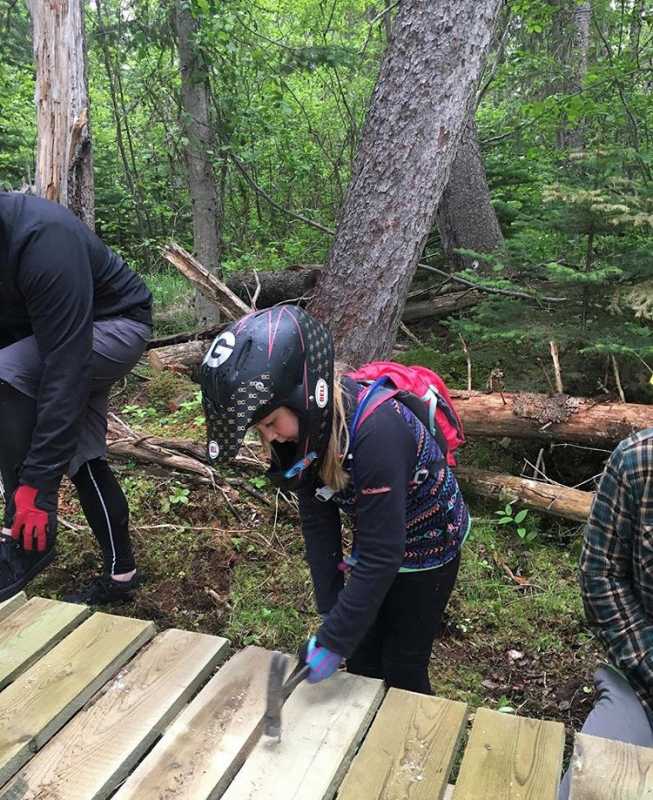 To learn more about Burns Lake, click here