The real reason you love the trails
Words by Ryan Stuart, photos by Ben McIntyre-Paul
To most people The Flying Nun is the best way to finish a ride at South Canoe trail network. Ask the riders emerging from the Salmon Arm trail network why they're grinning, though, and they'll probably struggle to explain. The trail's not particularly fast, steep or hard. The few potential jumps are small. There's no view to speak of. But it does swoop and bank through the forest, twisting and turning in that way great trails do, leaving a feeling of excitement and exhilaration – and a big fat smile.
Defining the difference between a good trail and great one is tricky, building one is even harder. While it's easy to understand the technical aspects of sustainable single track – slope grades, backslope and drainage – the qualities that make a trail super fun to ride are more elusive. For a dedicated crew of trail building nerds the secret is understanding people.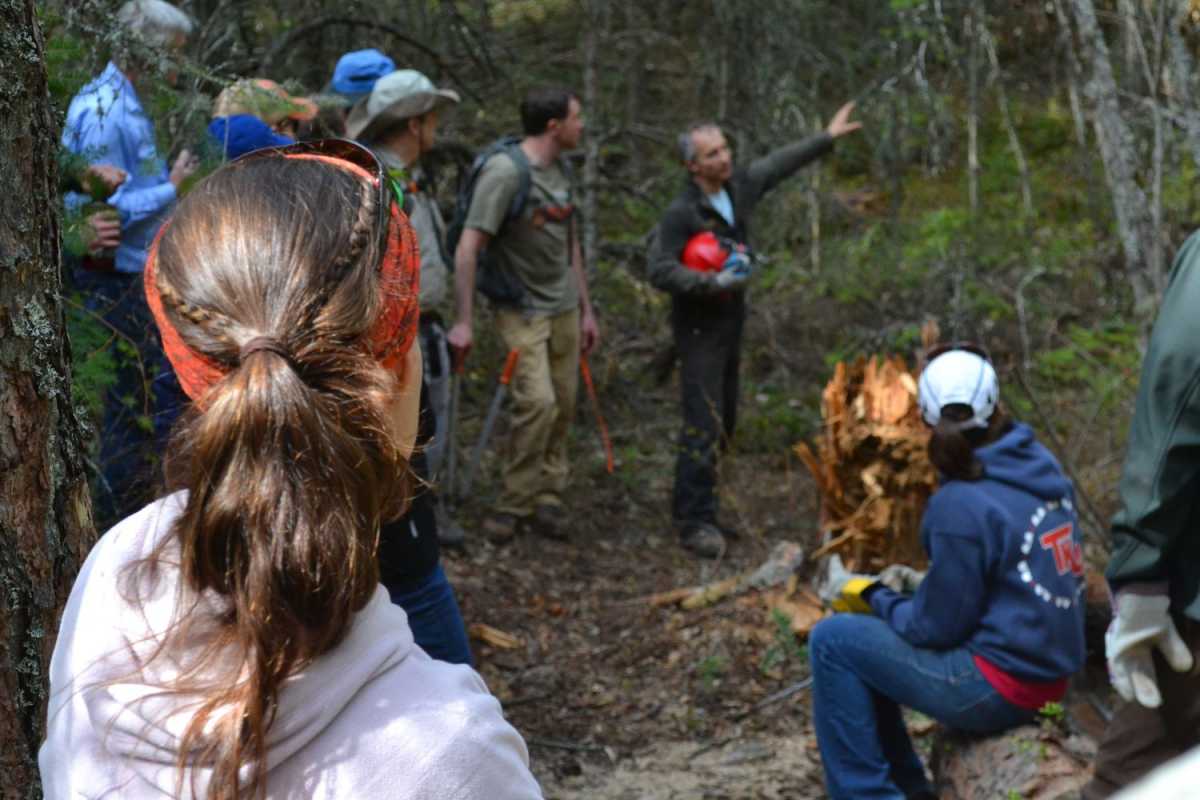 "Only 30 percent of trail building is technical," says Jacob "Sutra" Brett, a professional trail builder with the Shuswap Trail Alliance and the designer of The Flying Nun. "Seventy percent is psychology. It's about understanding human nature and the user experience. Why they're there. What they're experiencing. And especially, what they're feeling." "When I'm laying out a trail, I just think like a kid. I pull on that curiosity string and follow it wherever it takes me." The Flying Nun is a perfect example. It was built to get mountain bikers off another trail that was fast and straight with a big jump at the end. Mountain bikers loved it, but it was also popular with horseback riders. Brett knew a conflict was inevitable unless they could convince the bikers to leave the trail to the horse people. That's not easy.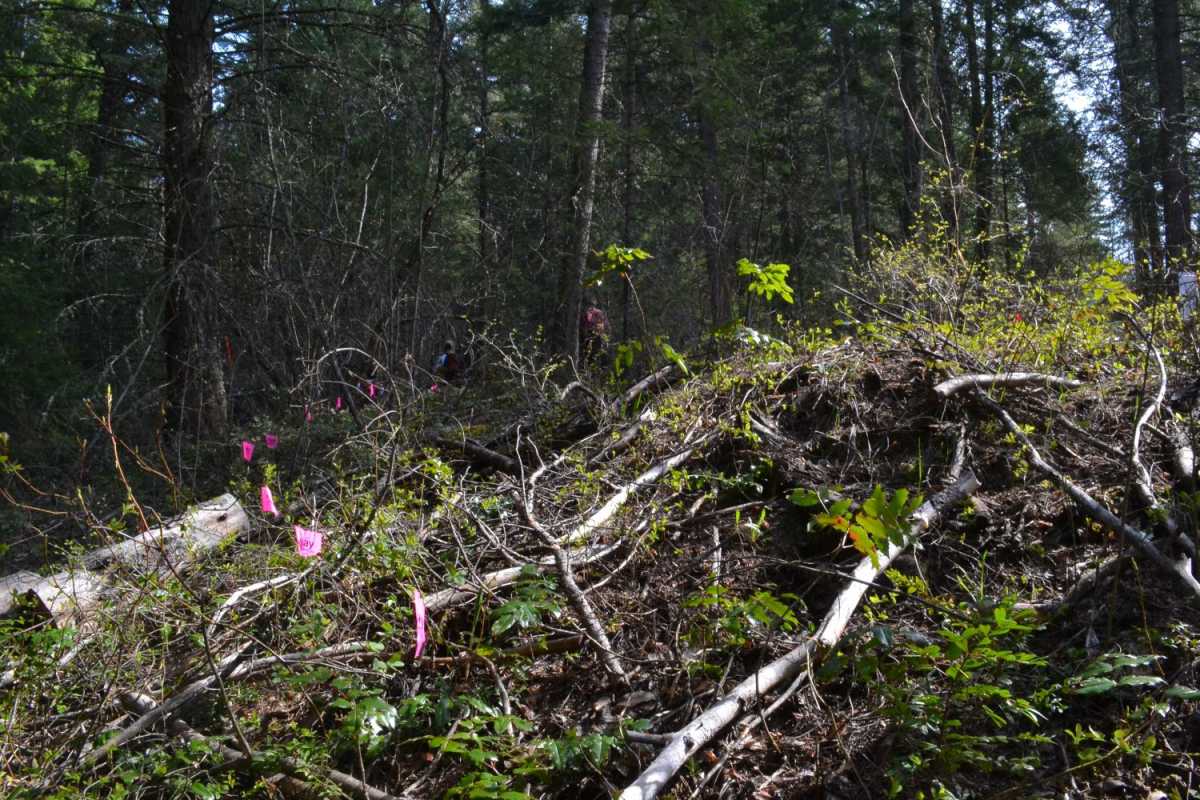 "When you're used to something, you don't want to change," Brett explains. "But I also know the best police is the self-police." Brett knew if he wanted to get mountain bikers off the old trail he needed to build something more interesting and more fun. He'd have to appeal to human nature.
Regardless of culture or background, people can't resist waterfalls and a glimpse of blue sky. We're also suckers for viewpoints. And to edges. Rather than cutting through the middle of a meadow, we feel more comfortable along the fringe. Unless there's a rock in the middle of it. Then we're definitely going right to it and so should the trail.
This hints that we're just as predictable in our "poor" trail behaviour. Monotony encourages wandering. If we can hear water we're going to make a trail to check it out. Switchbacks stacked within sight of each other are as annoying as an empty line-maze at airport security; we will short cut. The best trails play to our inquisitive habits and resist our lazy tendencies.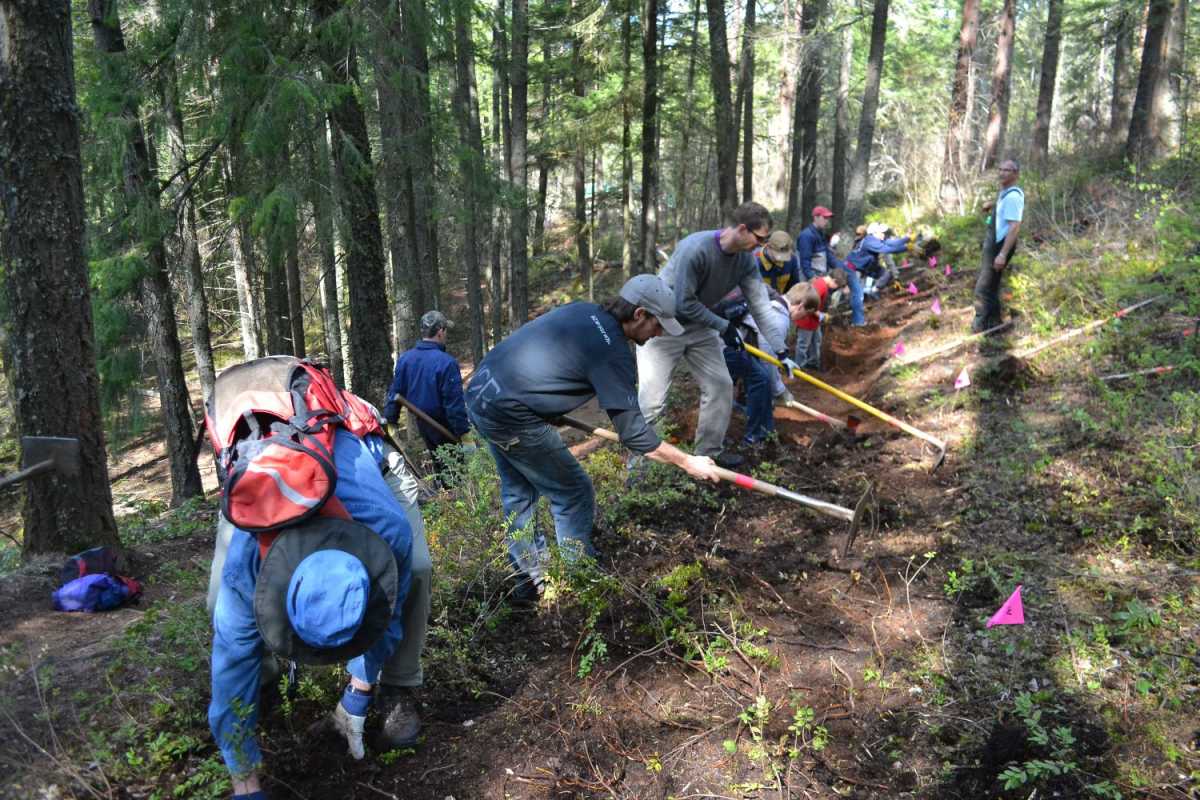 "Kids run around chasing whatever catches their eye," Brett says. "When I'm laying out a trail, I just think like a kid. I pull on that curiosity string and follow it wherever it takes me."
At South Canoe it helped that the old trail was straight. There were no surprises, no tease or foreshadowing. "When you don't know what's coming it draws you forward," Brett explains. "It keeps you guessing and wondering what's ahead."
So, Brett walked into the woods looking for a curious path, linking interesting point to interesting point. The emerging path of The Flying Nun twisted and turned, back and forth into a shape trail builders call rolling grade. Riders call it flow. Or just fun. Within two weeks of opening it no one was riding the old trail.
"The Flying Nun is one of our best successes," Brett says. "Everyone finishes on it."
If you visit Salmon Arm or the Shuswap area, give the Flying Nun a try and see if it puts a smile on your face.